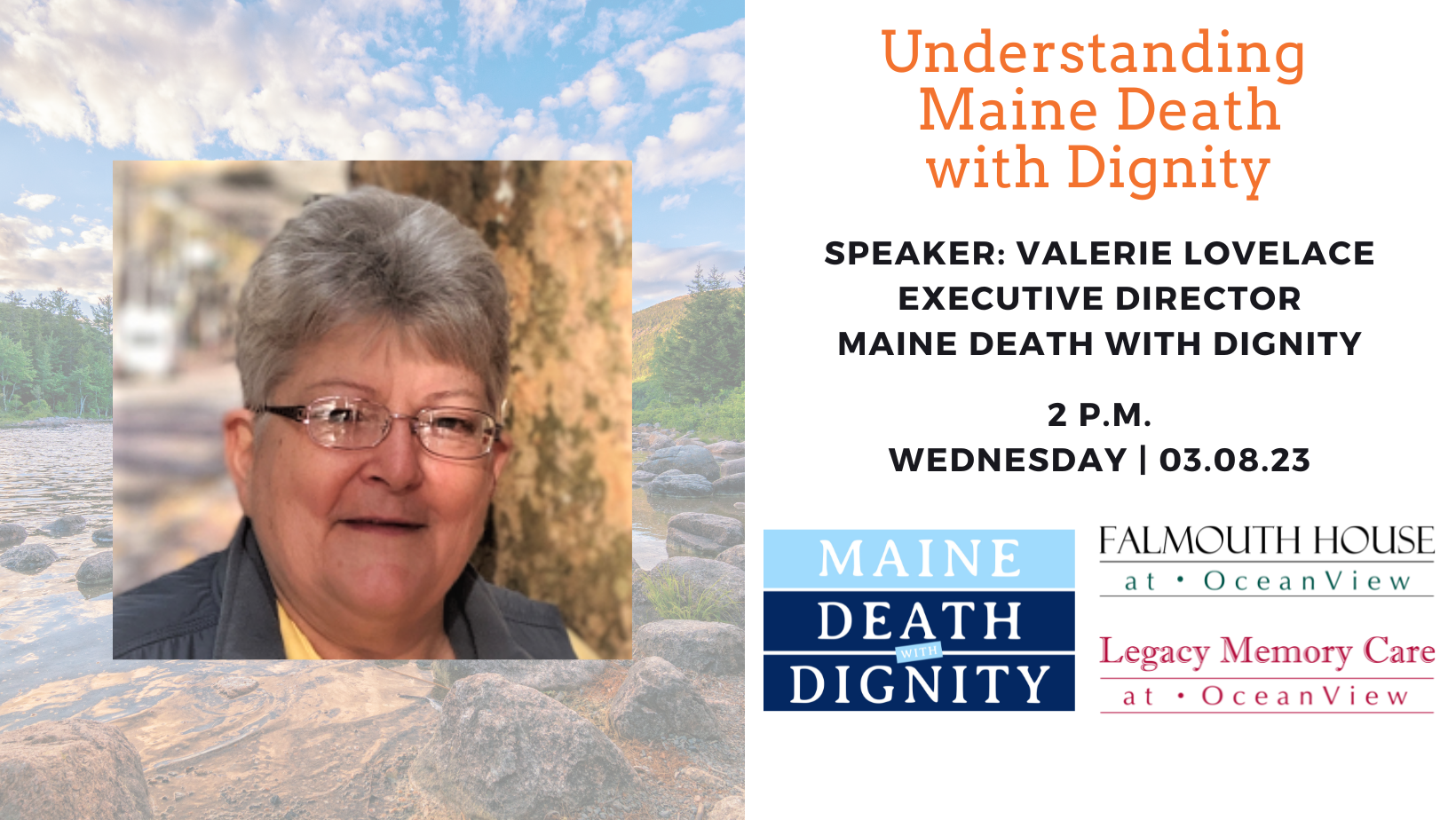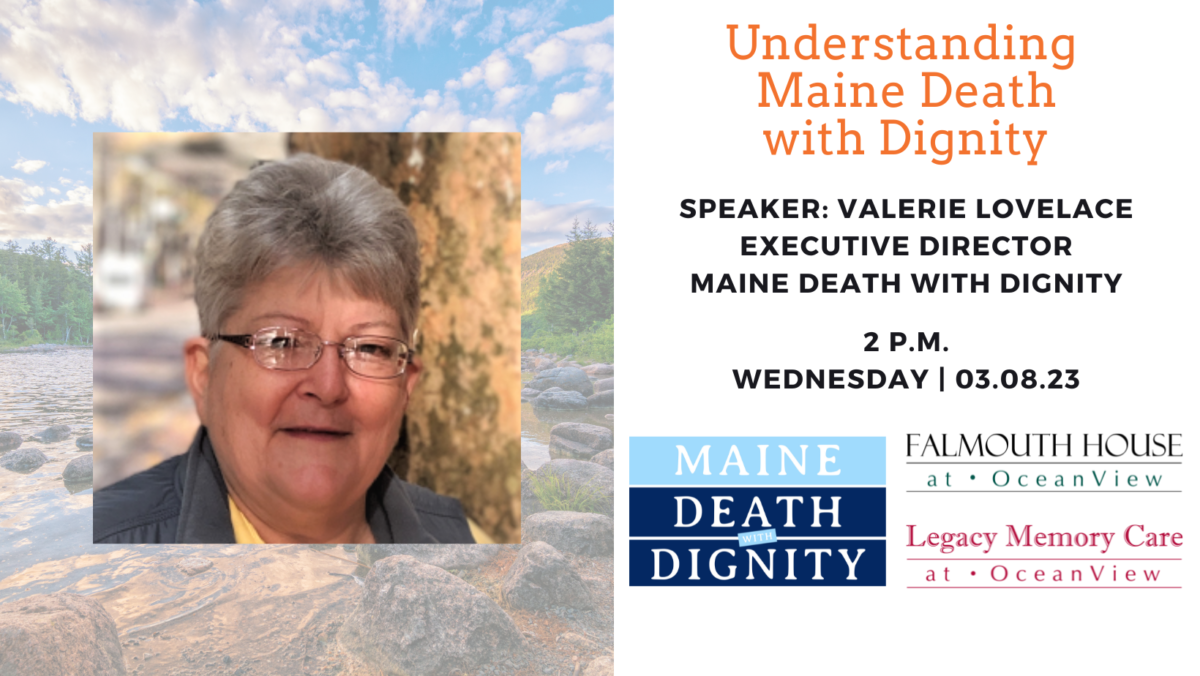 Please join us for Understanding Maine Death with Dignity. This in-person event takes place on Wednesday, March 8th at 2 p.m. at Lunt Auditorium (74 Lunt Road, Falmouth, ME, 04105).
Many providers and patients in Maine are still not familiar with Maine's Death with Dignity Act, and there's still a lot of misinformation floating around about how it works and who can use it. In effect since September 2019, the law permits physicians to practice medical aid-in-dying under specific circumstances.
Valerie Lovelace, executive director of Maine Death with Dignity, will be joining us for this presentation. Get fact-based information and all the details you need to know about Maine's law, how to have the conversation with your physician, and how to qualify for the law or support your loved one who may be qualifying.
This event is free and open to the public. Registration is required.
We require that all attendees be fully vaccinated, and we will ask for proof of vaccination when you check in. Masks are required while indoors. Thank you for your help in keeping everyone in our community safe!