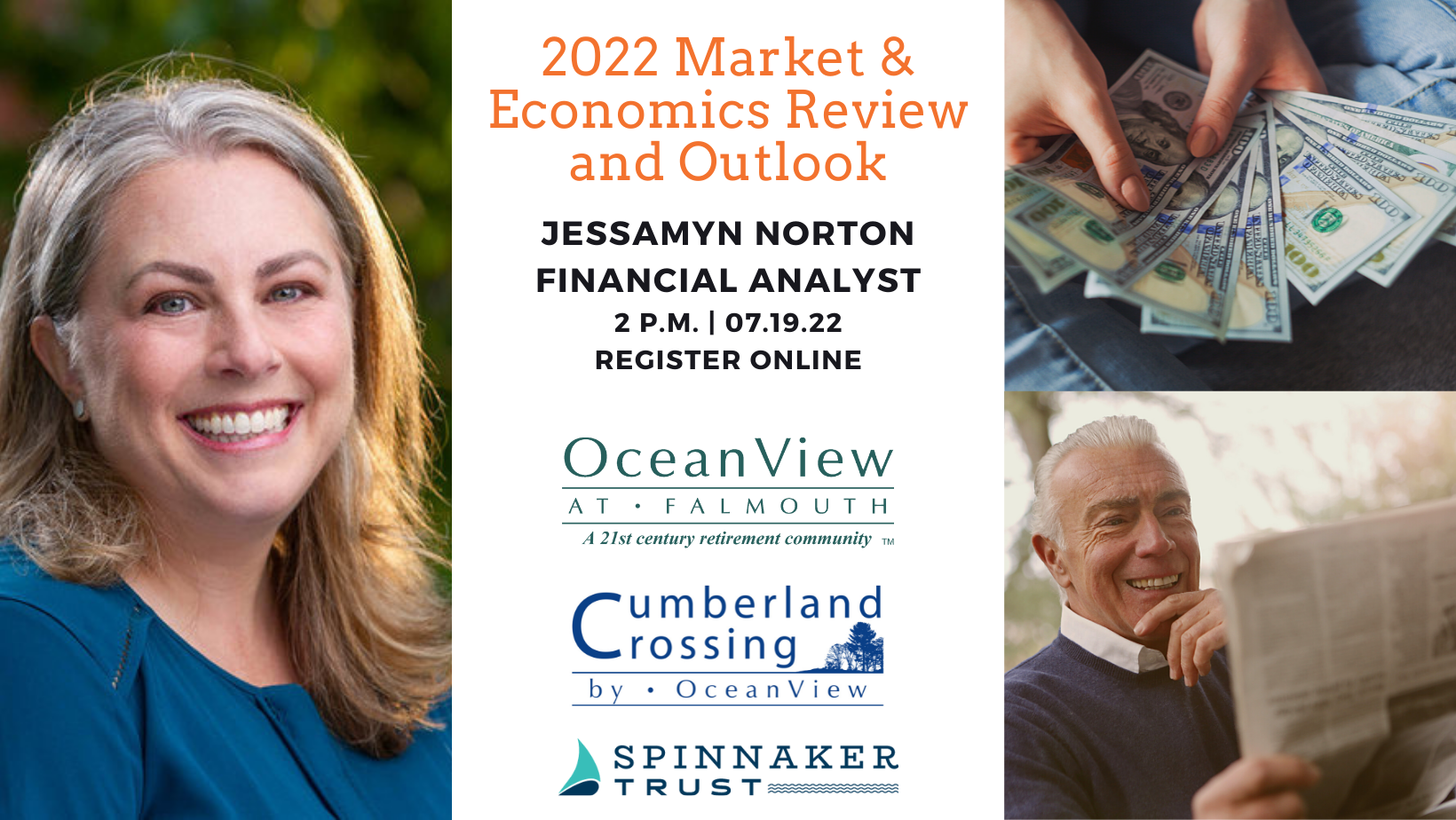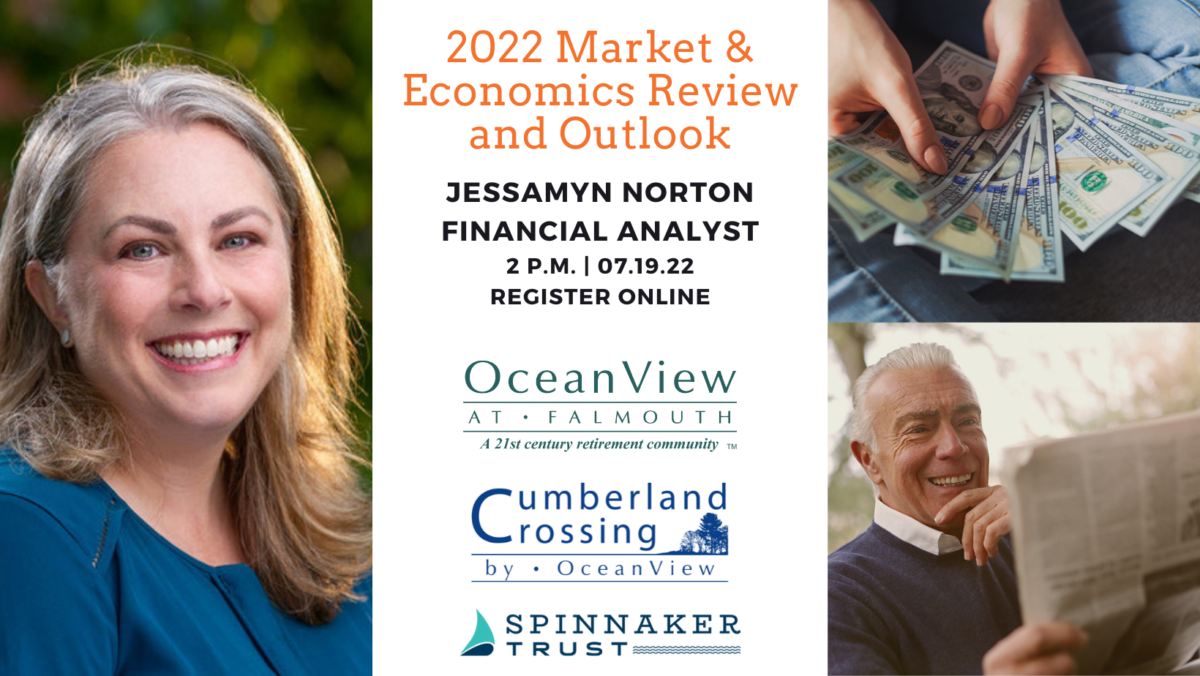 Join us for this in person event on Tuesday, July 19th at 2 p.m. in Lunt Auditorium (74 Lunt Rd., Falmouth, ME 04105).
Jessamyn Norton, chartered financial analyst for Spinnaker Trust, will review market activity and performance for the first half of the year on a granular level and try to anticipate what it might mean for retirees and others for the coming year in global markets.
Jessamyn loves the intellectual rigor and constant evolution required for studying not just the numbers, but the cultural and psychological factors that inform smart investment decisions. As a result, she brings robust, informed strategy to Spinnaker's clients. Jessamyn has 20 years of investment experience and serves on the boards of LearningWorks and the CFA Society of Maine. She received her BA from Wheaton College and her MBA from Chicago Booth School of Business.
This program is free and open to the public. Registration is required.
Tours of OceanView will be available following the program. Tours of Cumberland Crossing will be available by appointment.
Proof of COVID-19 vaccination will be checked and face coverings are required.