A healthy lifestyle begins with exercise. Our Fitness Team is passionate about helping our residents reach their fitness goals and maintain an active, healthy way of life.

The Fitness Department at OceanView is designed to accommodate residents of all fitness levels. Whether you are interested in individual or group exercise, there are numerous options. Our fitness staff have master's and bachelor's degrees in exercise sciences and 15 certifications in different personal training and group exercise programs.
Featured on Maine Public, Mainebiz and Catching Health.

Jameson, Kate, Christina & Ross
Group Exercise Classes are a fun way to stay motivated and help residents get to know each other. We have a wide selection of classes to choose from including:
Tai Chi
Hatha Yoga
Floor Interval Aerobics
Water Aerobics & Low Impact Water Aerobics
Supervised Lap Swimming
Water Volleyball
Pool Tai Chi
Strength & Balance
Men's Strength & Balance
Chair Aerobics & Strength
Guided Meditation
A Variety of Dance Classes
Lawn Games & Wii Sports
Swing Into Spring Golf Prep
Winter Sports Prep (Skiing, Snowshoeing, etc.)
Educational Hikes, Interactive Presentations on Nutrition & Exercise Topics
Our Certified Personal Trainers are available for one-on-one and "buddy" sessions in our fully-equipped Fitness Room, which residents can also use on their own after an individual assessment and orientation. Our trainers will also work with physical therapists, occupational therapists, inpatient rehab therapists and cardiac rehab teams to help residents transition back into an exercise routine that will maintain what they've developed in treatment and help prevent future injury.
Water Fitness Classes are offered in our specially designed three-level pool, which is covered with a retractable glass cover that allows for warm winter swimming and open air summer fun. Our salt water treatment system offers aquatic enjoyment without a harsh chemical smell or skin irritation. Residents are free to swim outside of class times with the "buddy system" or during scheduled supervised and lap swimming times. Two jets at the deep end give lap swimmers the option of an endless current to enjoy. Plus, residents are able to relax and pamper themselves in our whirlpool spa with heated, therapeutic jets.
Follow us on Facebook to receive healthful tips from our Trainers!
As you can see, OceanView has become a destination for individuals seeking to continue their healthy, active lifestyles into retirement. Due to this overwhelming demand, we are presently building a new, state-of-the-art fitness center.
Exterior Fitness Pavilion rendering.
Construction Camera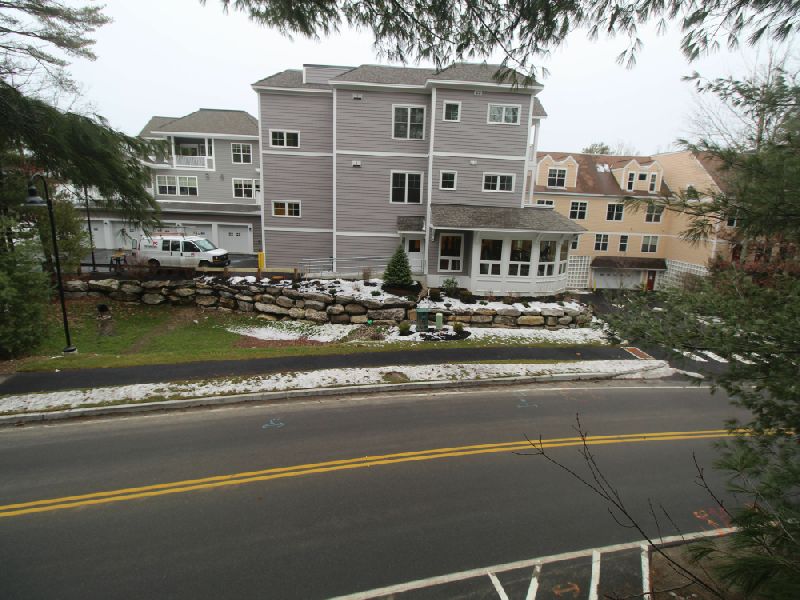 Updated every 10 minutes.
Construction Time-Lapse Video

This fitness center will look and feel more like one you'd expect for collegiate athletics, rather than a "gym for seniors," and will include a larger aerobics floor, a push sled and turf strip, state-of-the-art cardio equipment, extensive weightlifting options, suspension trainers, slide board, a bounce wall and flooring for slam exercise. OceanView's Fitness and Development departments are working closely with Matrix Fitness – one of the foremost providers of cutting-edge fitness equipment and technology in the world.
Interior Fitness Pavilion rendering.