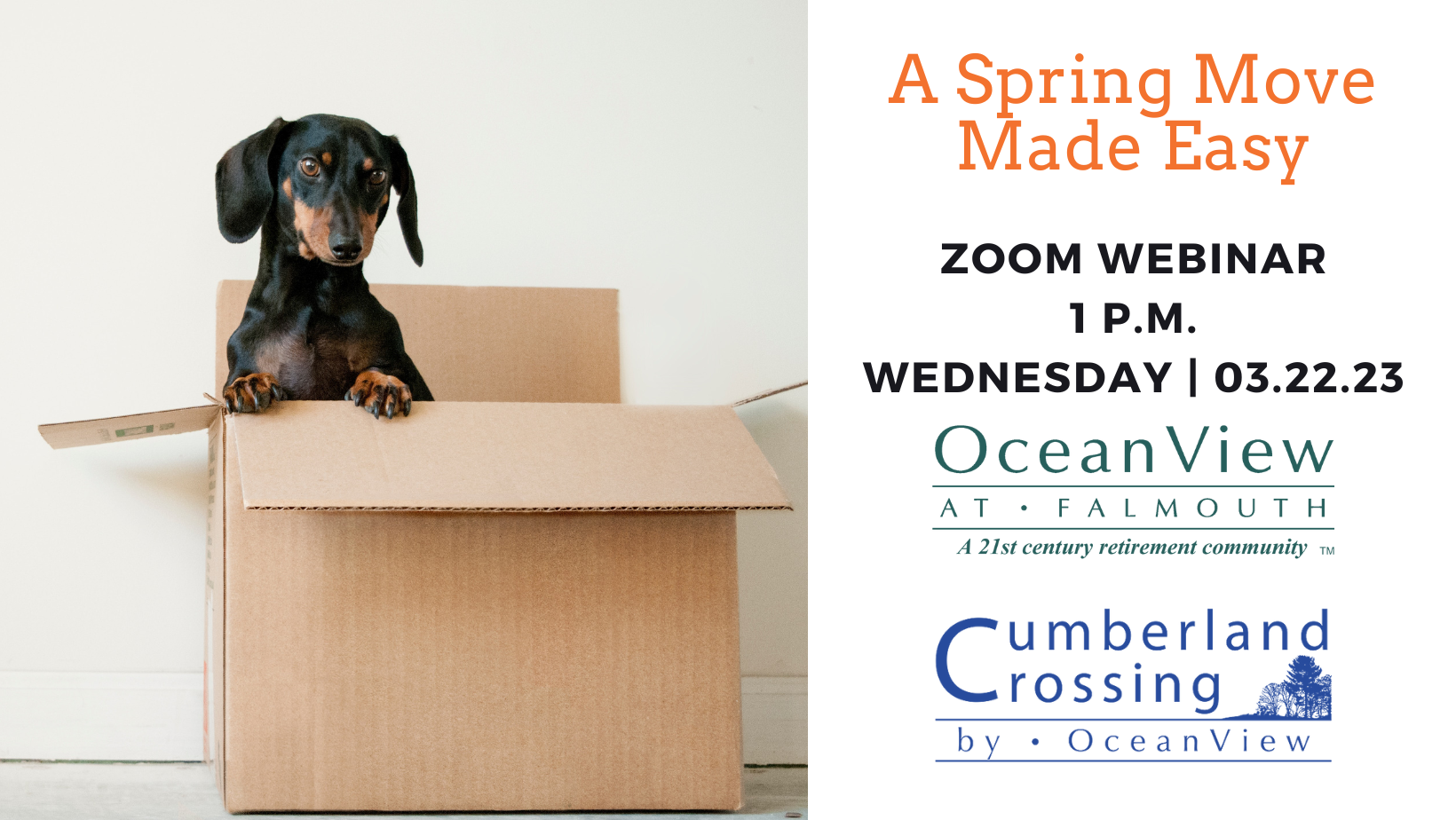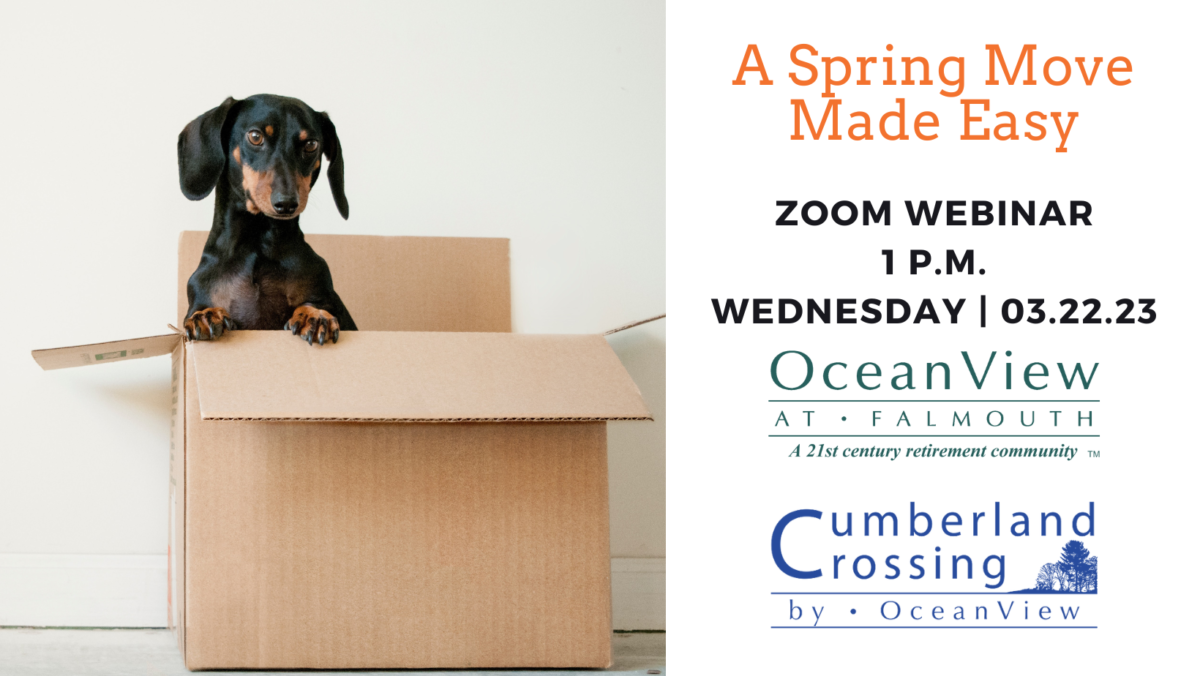 We invite you to join us for our annual A Spring Move Made Easy Webinar! This Zoom webinar takes place on Wednesday, March 22nd at 1 p.m.
You may join the webinar here: https://us02web.zoom.us/j/81474432865
In this webinar, our panelists will discuss various topics and share advice about selling your home, "right-sizing," financial resources, and the ins and outs of safely moving your belongings.
Guest panelists include:
Sandra Wendland of Legacy Properties – Sotheby's International Realty
Liz Pattison & Kim Dorsky of Simply Sized Home
Jean Libby of Bath Savings Institution
Preston Hughes of Bisson Moving & Storage
Registration is required. A link to the webinar will be emailed out to registrants the morning of March 22nd.
This Zoom webinar will be recorded and uploaded to our YouTube channel for later viewing.