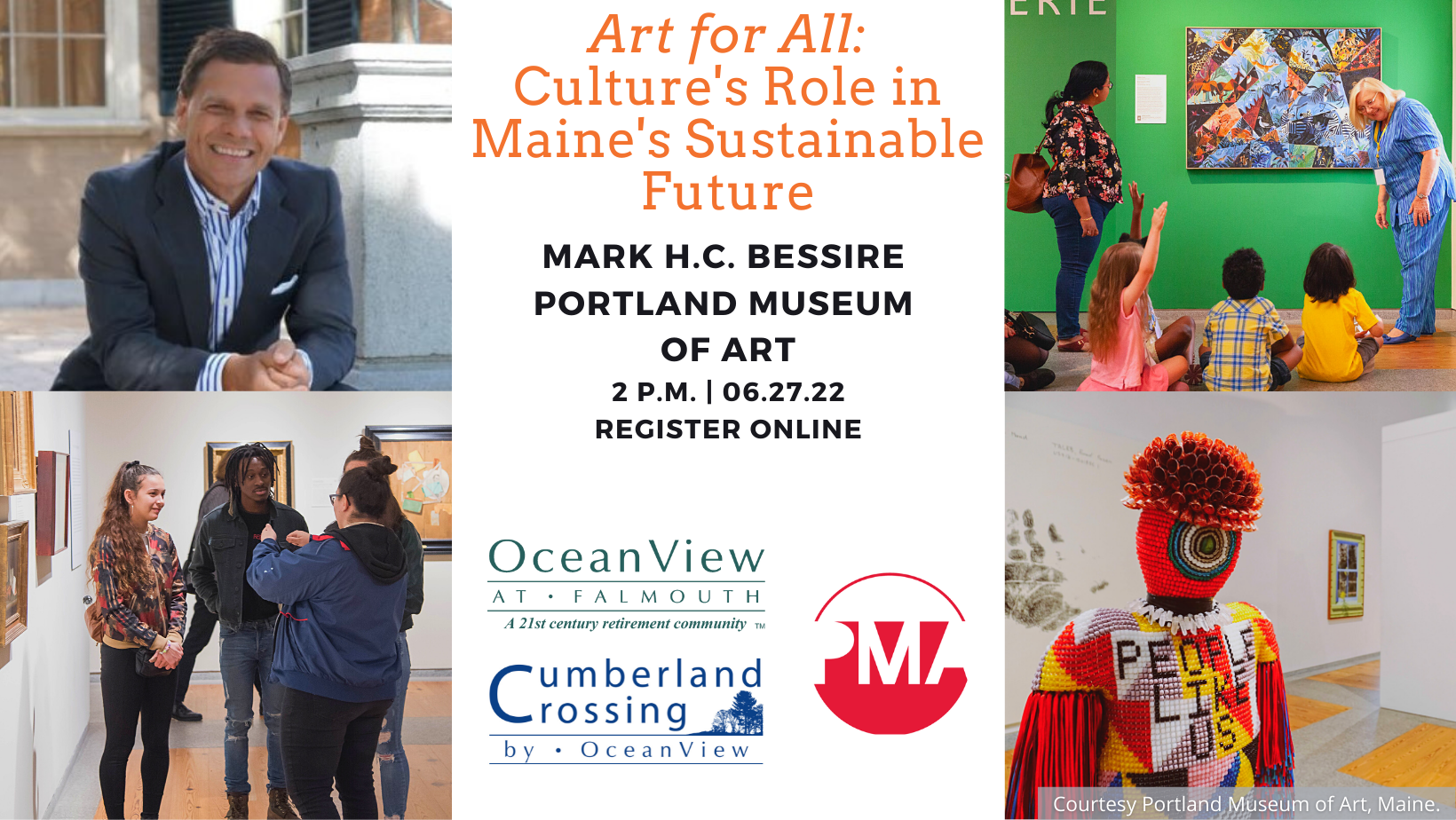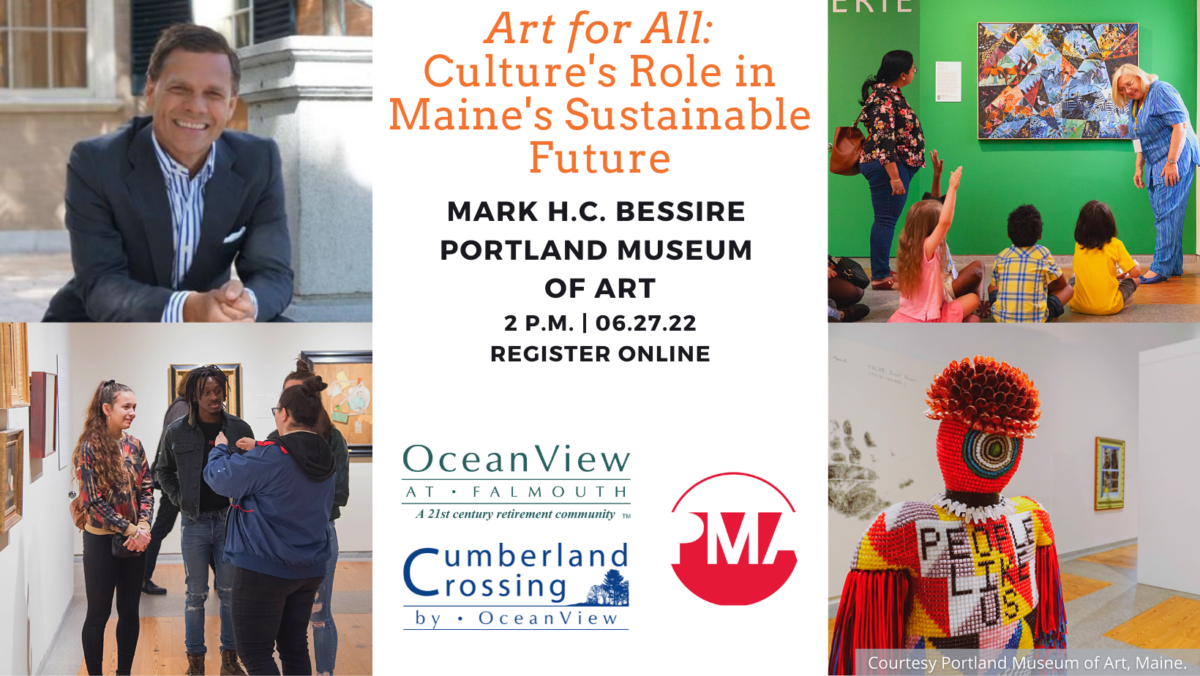 Register below or call (207) 781-4460 to attend this in-person event.
Maine's tourism economy is largely supported by three pillars—unrivaled natural beauty, an acclaimed food industry, and a beloved culture. And yet, in the context of a multiyear pandemic and worsening climate crisis, we can see how vulnerable our food and nature-based foundations may be in a rapidly changing world. Maine's cultural identity, however, offers opportunities toward sustainability in new and transformative ways.
Over the last decade, the Portland Museum of Art has been working alongside communities to ensure Maine's culture—and economic draw—is defined by diversity, equity, accessibility, and inclusivity (DEAI). After years of listening, learning, and strategic planning together with the myriad people who call Maine home, the museum is taking substantial steps to reimagine their campus, collection, and communities through a DEAI lens and an Art for All mission.
This evolution is rooted in the museum's belief that DEAI is sustainability, and Maine's future must be grounded in belonging. Only through belonging can Mainers truly ensure sustainability across the state's natural resources, industries, economies, and communities.
Mark Bessire, Judy and Leonard Lauder Director of the PMA, will discuss what Art for All means for the future of the museum and how it benefits all of Maine.
This is an in-person event.
Monday, June 27, 2:00 p.m. at Lunt Auditorium, 74 Lunt Road, Falmouth, ME 04105
This program is free and open to the public. Registration is required.
Tours of OceanView (and for Cumberland Crossing by appointment) will be available following the program.
Proof of COVID-19 vaccination will be checked and face coverings are required unless seated.