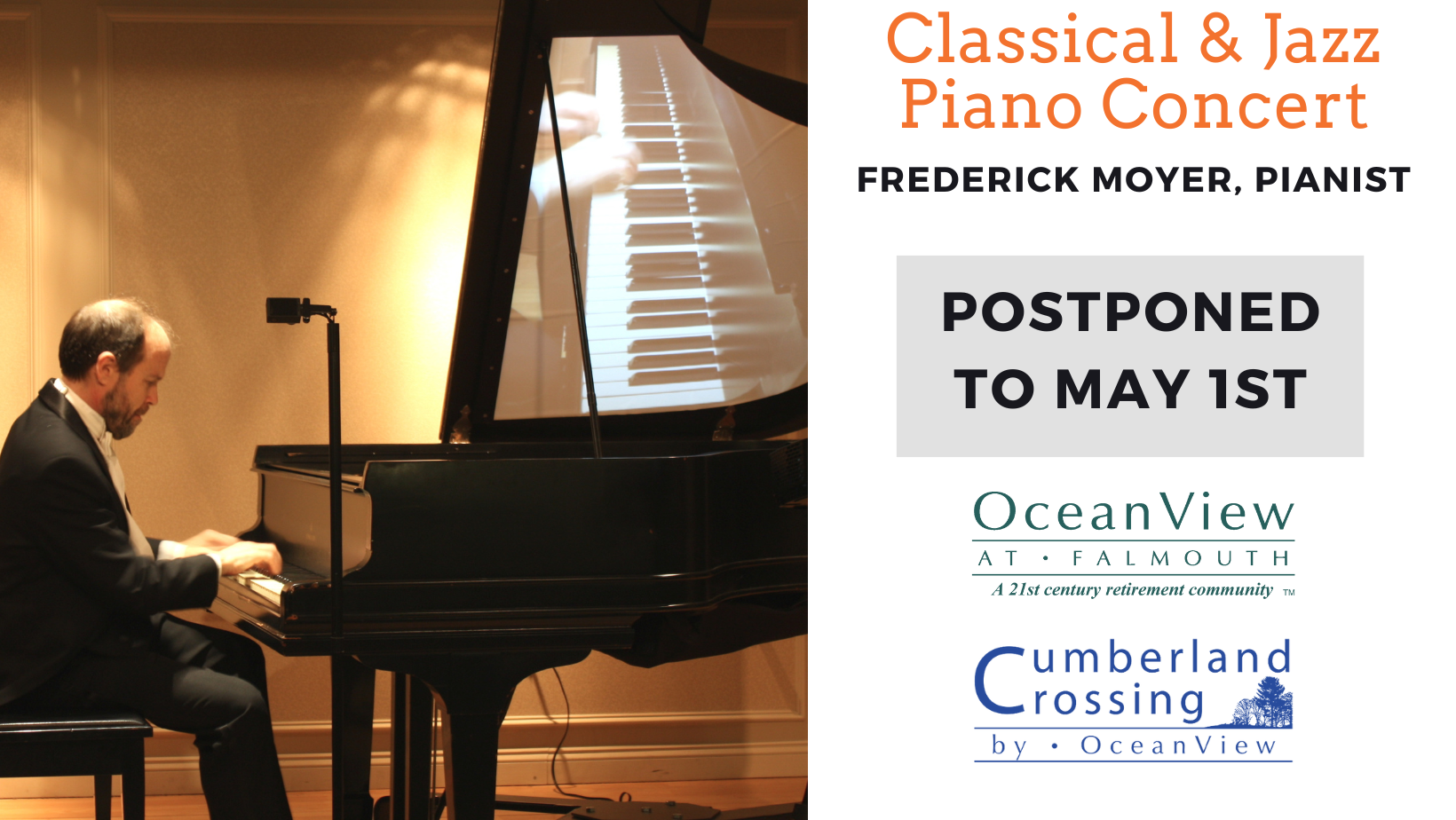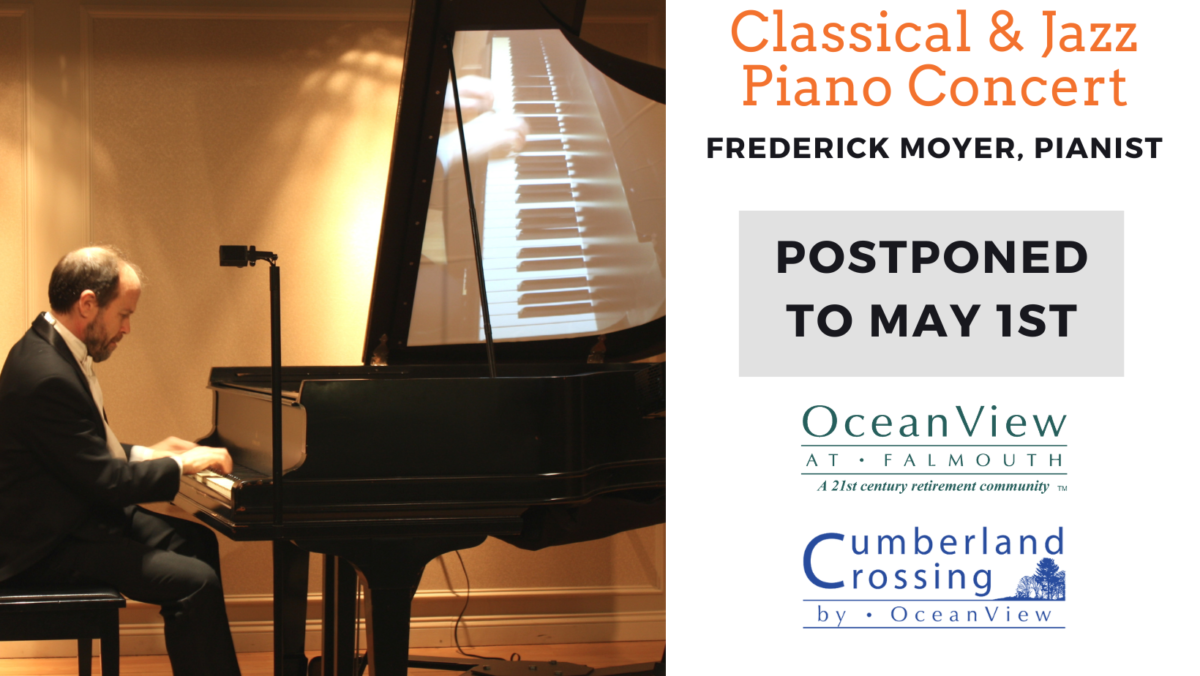 This event has been postponed! 
Due to the dangerous cold and windy conditions Friday, we have decided to postpone this event. We apologize for the inconvenience.
An email will be sent out to registrants Thursday afternoon. If you registered for the event and have not received an email, please check your Spam or Junk folder.
The concert has been rescheduled for Monday, May 1st at 2 p.m. at Lunt Auditorium. If you wish to attend, watch for a fresh event registration page in April. You will need to register again. 
Stay safe and stay warm!
---
Please join us for this Classical and Jazz Piano Concert with pianist Frederick Moyer on Friday, February 3rd at 2 p.m. at Lunt Auditorium (74 Lunt Road, Falmouth, ME 04105).
Presented by OceanView at Falmouth and Cumberland Crossing by OceanView. 
Frederick Moyer is one of the most exciting pianists playing for the public today. Equally at home with Bach, Beethoven, and Rachmaninoff, as well as Ellington and Gershwin, his recitals are creative, engaging, and entertaining and generally include time-honored favorites as well as pieces that audiences may be hearing for the first time. Also featured is his MoyerCam, a projection system that allows the audience to see his hands as he plays.
Critical praise for Frederick Moyer, Pianist: 
– "First-class… His playing is clean, unmannered and full of ideas and intelligence." – The New York Times
– "Moyer breezed through this splendidly varied and arduously demanding recital with technical and stylistic colors flying." – Los Angeles Times
– "His interpretations were as instinctively true as they were intelligent, and his technique was capable of all demands placed on it." – Washington Post
Frederick Moyer has established a vital musical career that has taken him to 44 countries and to such distant venues as Suntory Hall in Tokyo, Sydney Opera House, Windsor Castle, Carnegie Recital Hall, Tanglewood, and the Kennedy Center.
This event is free and open to the public. Registration is required.
Masks are required and proof of vaccination will be checked.