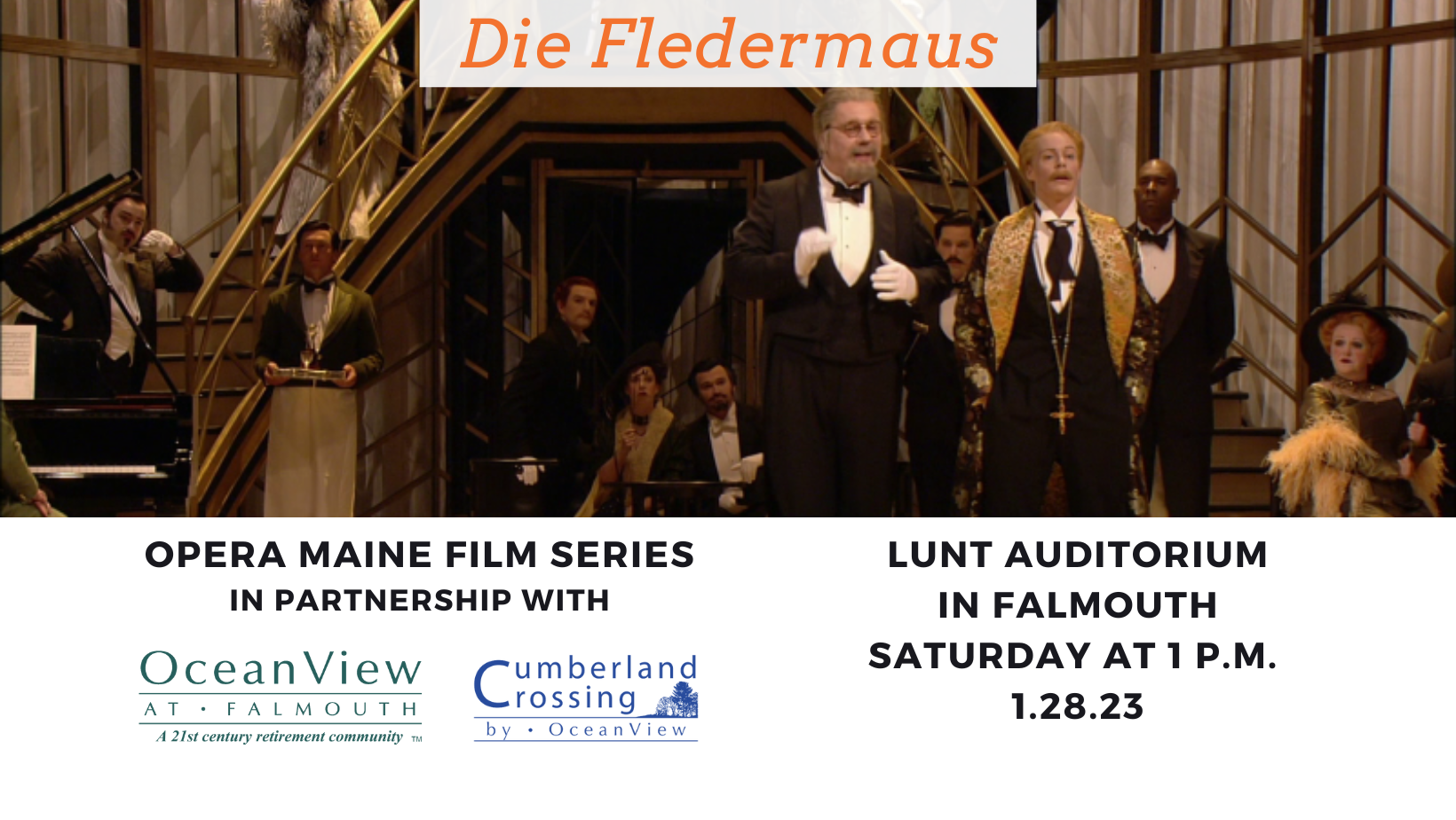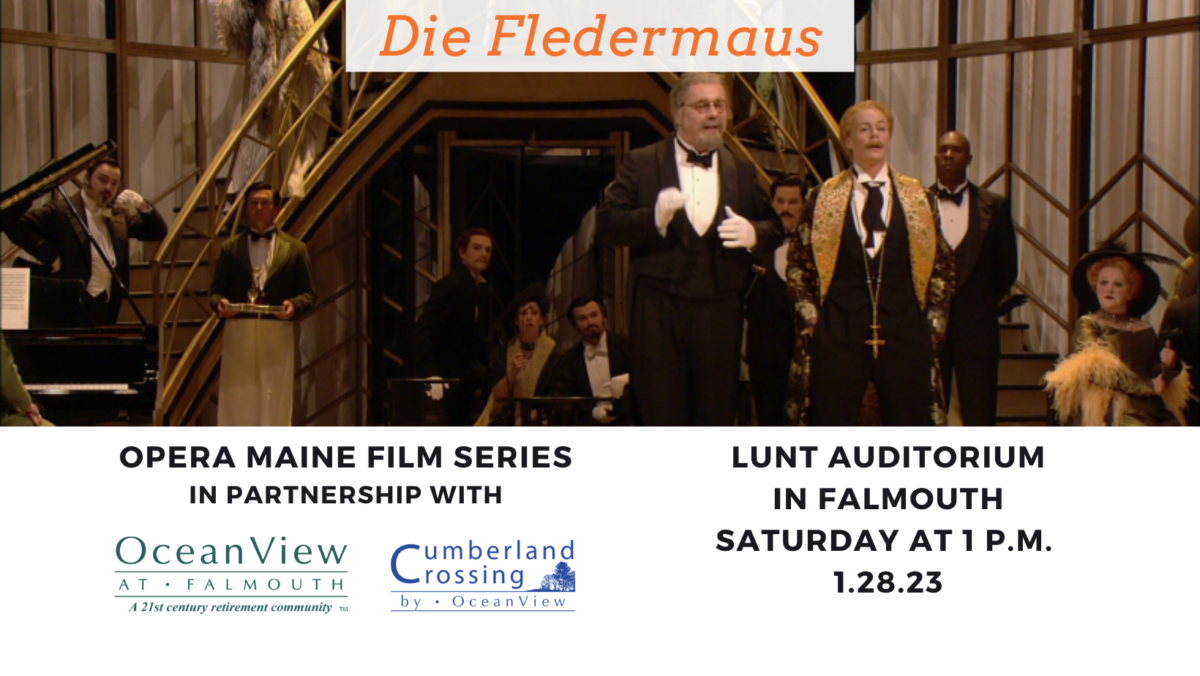 Please join us for a showing of Die Fledermaus on Saturday, January 28th at 1 p.m. at OceanView's Lunt Auditorium (74 Lunt Rd., Falmouth, ME 04105).
Pamela Armstrong and Thomas Allen star in this 2003 production of Johann Strauss II's opera, which was mounted at the Glyndebourne Festival Opera. Vladimir Jurowski conducts the Glyndebourne Chorus and the London Philharmonic Orchestra.
The total running time for Die Fledermaus is 3 hours and 16 minutes. OceanView will provide light snacks and beverages. There will be an intermission between acts 2 and 3. This opera is sung in German and will have English supertitles.
For OceanView and Cumberland Crossing residents and members of our Priority Waiting List, please reserve your complimentary seat with the OceanView Activities Department. You may do so by filling out the form below or by calling (207) 781-4460.
For other guests, please visit Opera Maine's website to reserve your seats. You may purchase a ticket to a single opera or a Film Series Subscription which will include tickets to the other two opera showings this year. Do not use the form below to register.
The Opera Maine Film Series is an exciting new partnership between OceanView and Opera Maine. We will also be showing La Fille du Regiment on March 14th and Il Barbiere di Sevilla on May 6th.
We require that all attendees wear masks and show proof of vaccination. Thank you for your help in keeping everyone in our community safe!