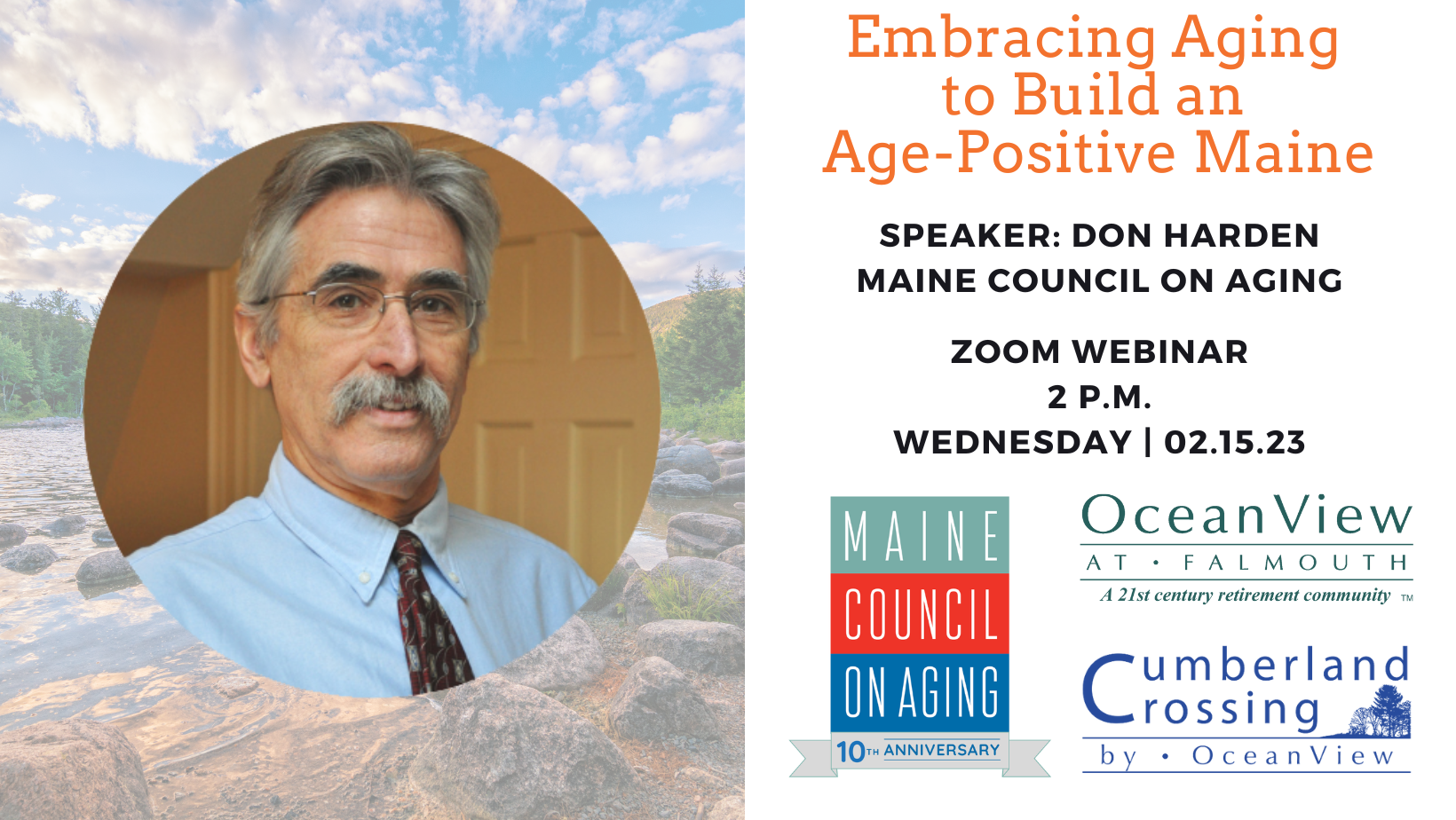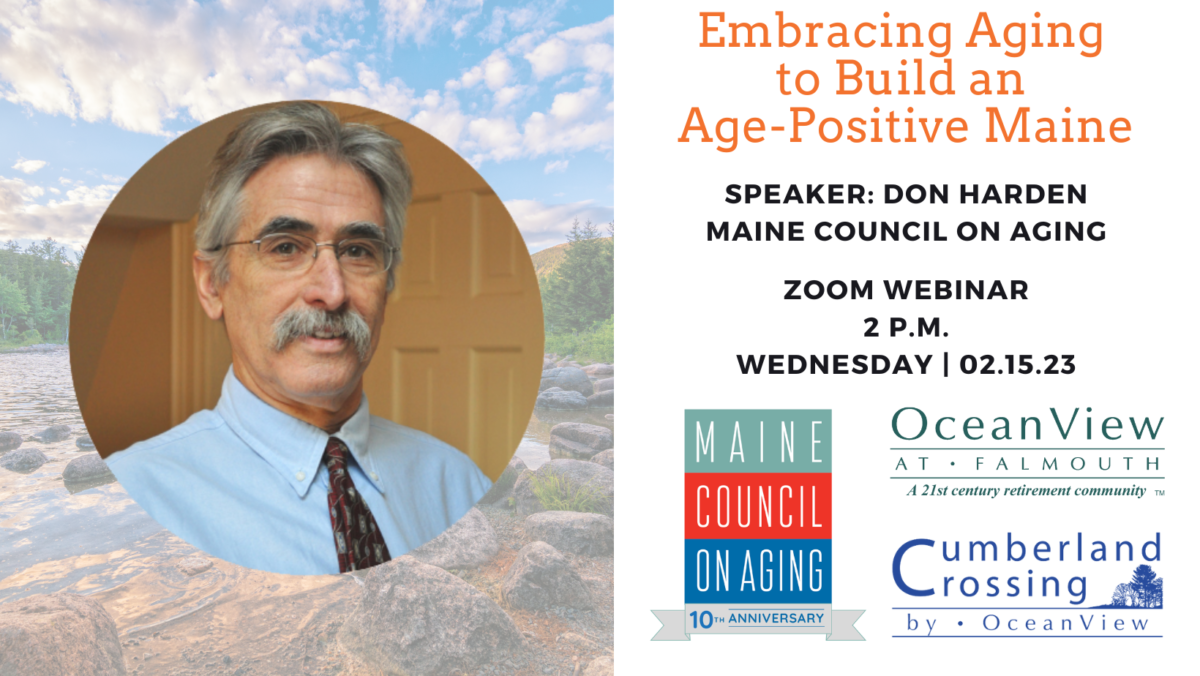 Please join us for Embracing Aging to Build an Age-Positive Maine on Wednesday, February 15th at 2 p.m. This event is a Zoom webinar.
Here is the link to the Zoom webinar: https://us02web.zoom.us/j/83682920889
Please join at 1:55 p.m. to make sure you can connect to the webinar. You may join at any time during the presentation as well.
---
What we think, feel, and believe about getting older matters. If we live with positive beliefs about our own aging, research has found that we're likely to live 7.5 years longer than those who believe aging is about disease and decline. Age-positive beliefs also lead to better brain health and less chronic disease and anxiety.
This presentation will focus on helping people to understand the structure and levels of ageism along with how age-bias manifests itself into our society so that we may better combat ageism to build a more age-positive culture in Maine.
Don Harden is a founding board member of the Maine Council on Aging and coordinates the Power in Aging Project, MCOA's new anti-ageism campaign. He has been affiliated with Catholic Charities Maine for over 43 years most recently as Director of Aging Services. He was co-convener of the Maine Aging Initiative's Workgroup on Workforce and the Economy, served on the Legislative Commission to Study Long-term Care Workforce Issues, and represents the voice of older workers on the State Workforce Board. He serves as care partner with his mother who lives independently and celebrated her 100th birthday in 2022.
This event is free and open to the public. To attend this event, please register online. You may also call (207) 781-4460.
A Zoom link will be emailed out to registrants before the event. The webinar will be recorded online for future viewing.