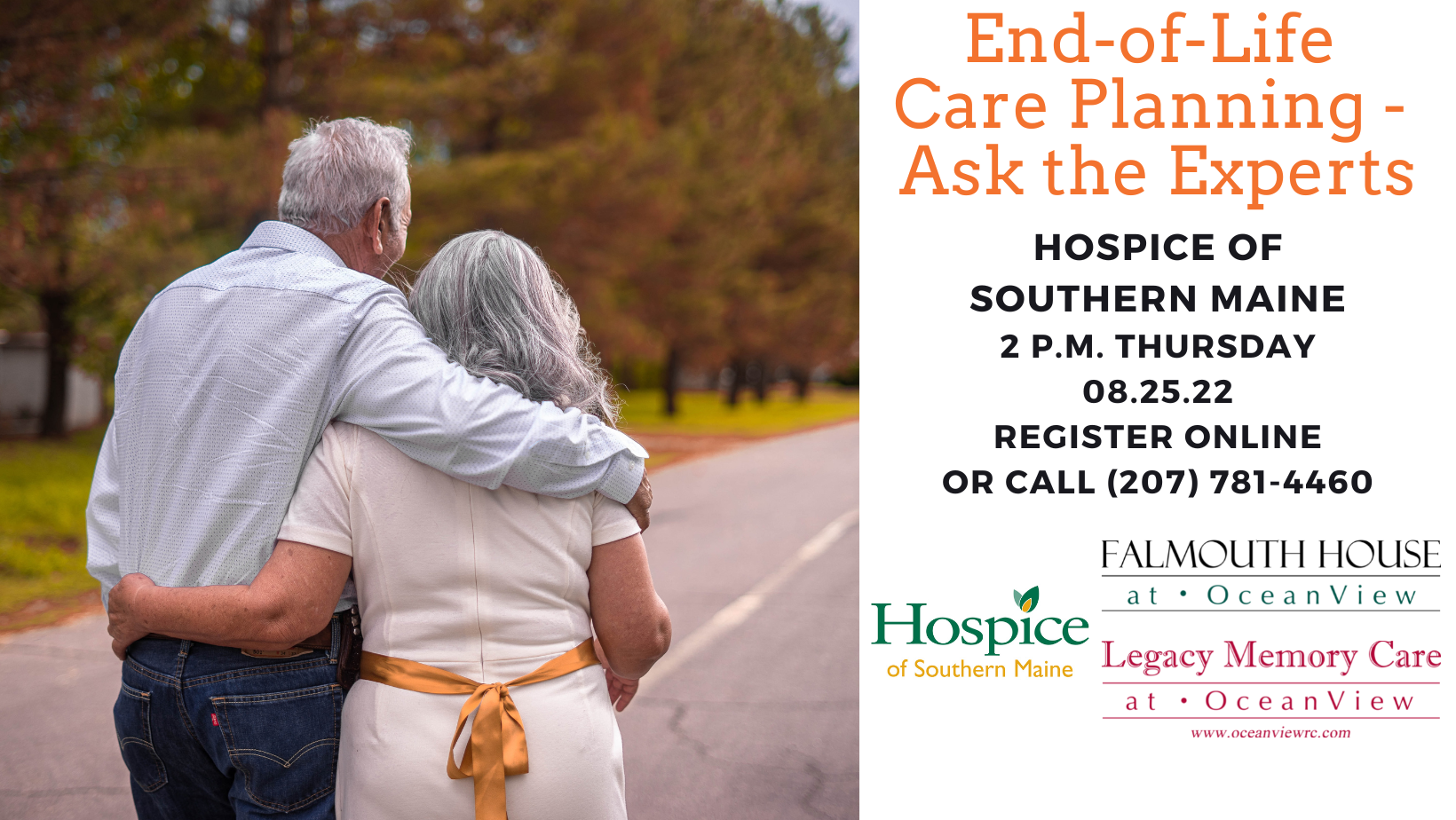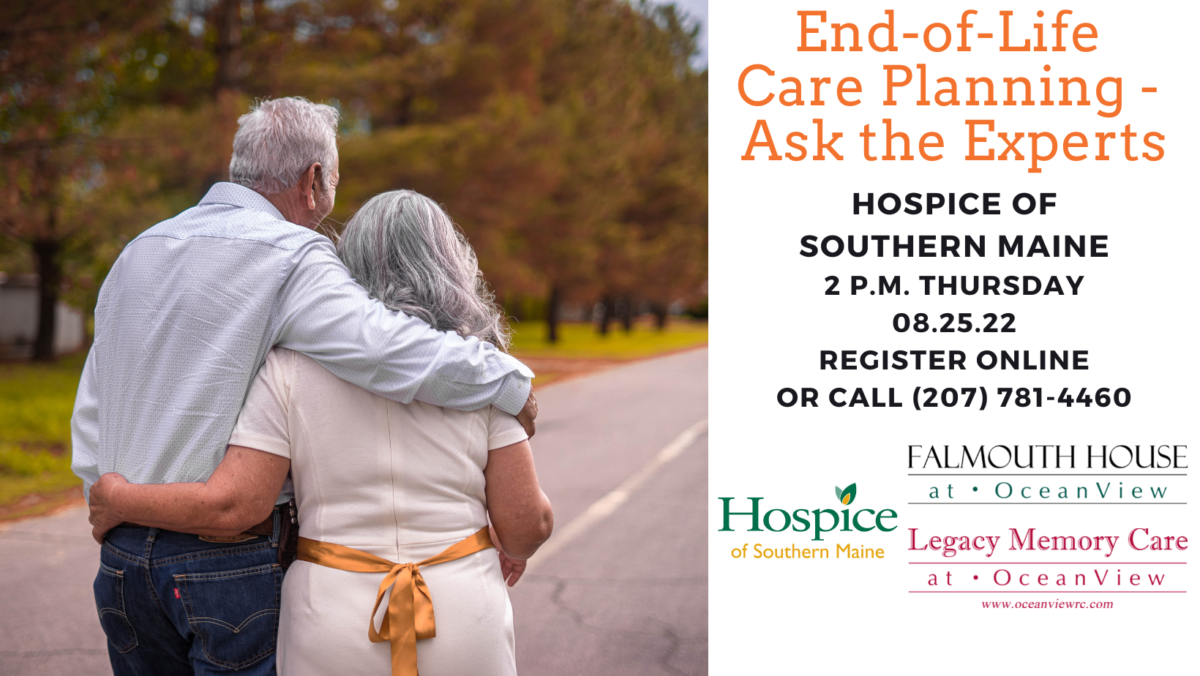 Join us for this in-person event on Thursday, August 25th at 2:00 p.m. at Lunt Auditorium (74 Lunt Road, Falmouth, ME 04105)!
End-of-life care planning requires everyone to make thoughtful decisions about their future.
This panel of experts from Hospice of Southern Maine will provide guidance on steps you can take now to prepare for your future, such as considering what your preferences are in the face of a serious illness and completing your Advanced Directives, writing a will, and maybe even writing your own obituary.
Our speakers:
Caitlin Cunningham, RNCM (Nurse)
Betsy McCarthy, LCSW (Social Worker)
David Heald (Chaplain)
This program is free and open to the public. Registration is required.
Tours of Legacy Memory Care will follow the program. Tours of Falmouth House are always available by appointment.
Proof of COVID-19 vaccination will be checked. Face coverings are required unless seated.