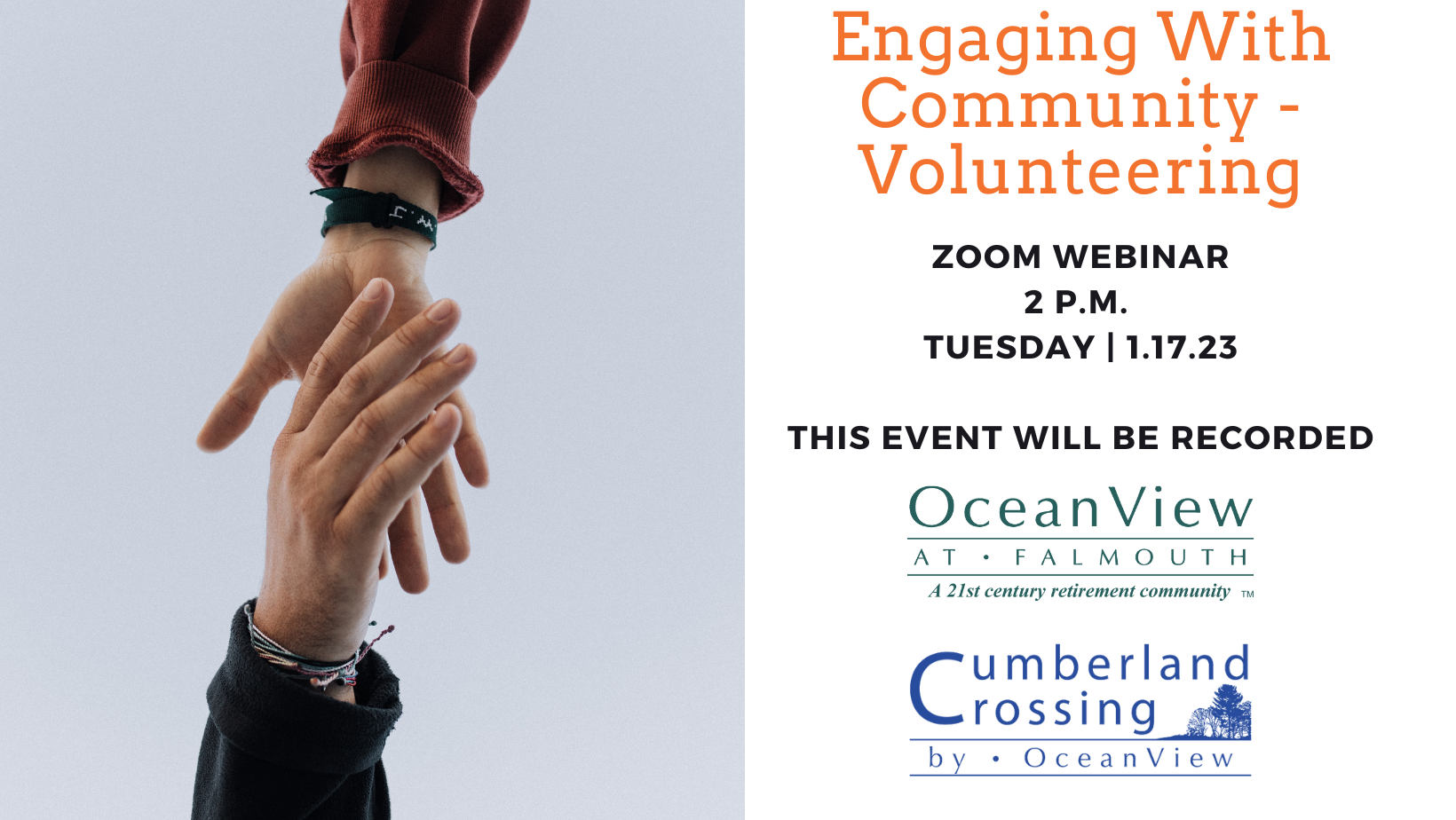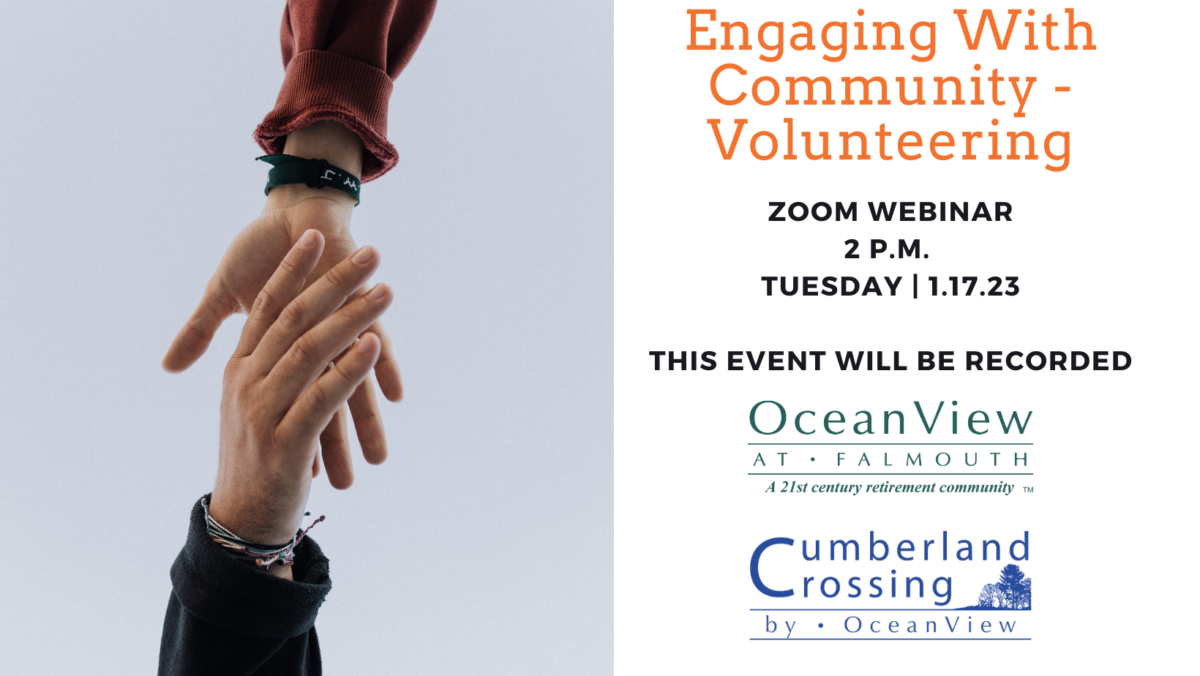 Please join us for this online Zoom panel discussion on Tuesday, January 17th at 2 p.m.
Here is the Zoom link to join the webinar: https://us02web.zoom.us/j/89605153282
You may join this webinar at any time, but we do ask you to still officially register using the link below. Thank you!
---
Your experience could make a big difference in the community! OceanView welcomes representatives from local non-profits who will present current volunteer opportunities and answer questions on how to best engage with them.
Panel members:
Mary Hadlock, Volunteer Services Director at Southern Maine Agency on Aging
Morgan Rodgers, Development Director at Maine State Music Theatre
Kathy Leddy, Volunteer Services Manager at Hospice of Southern Maine
Shannon Cote, Volunteer Program Manager at the Animal Refuge League of Greater Portland
This event will be recorded for future viewing.
If you are unable to attend this event but would like a link to the recorded presentation after, please let us know in the comments as you register.