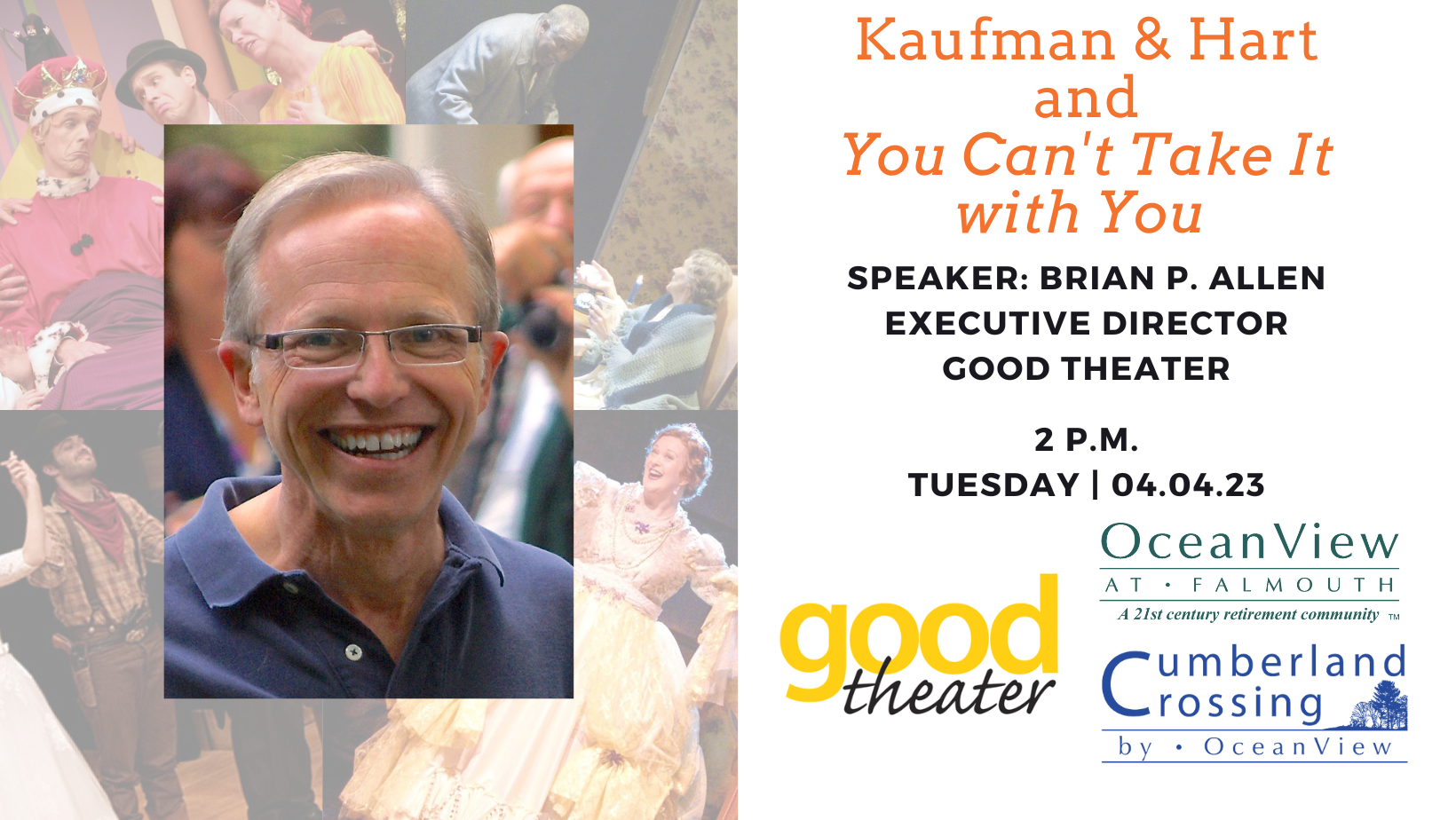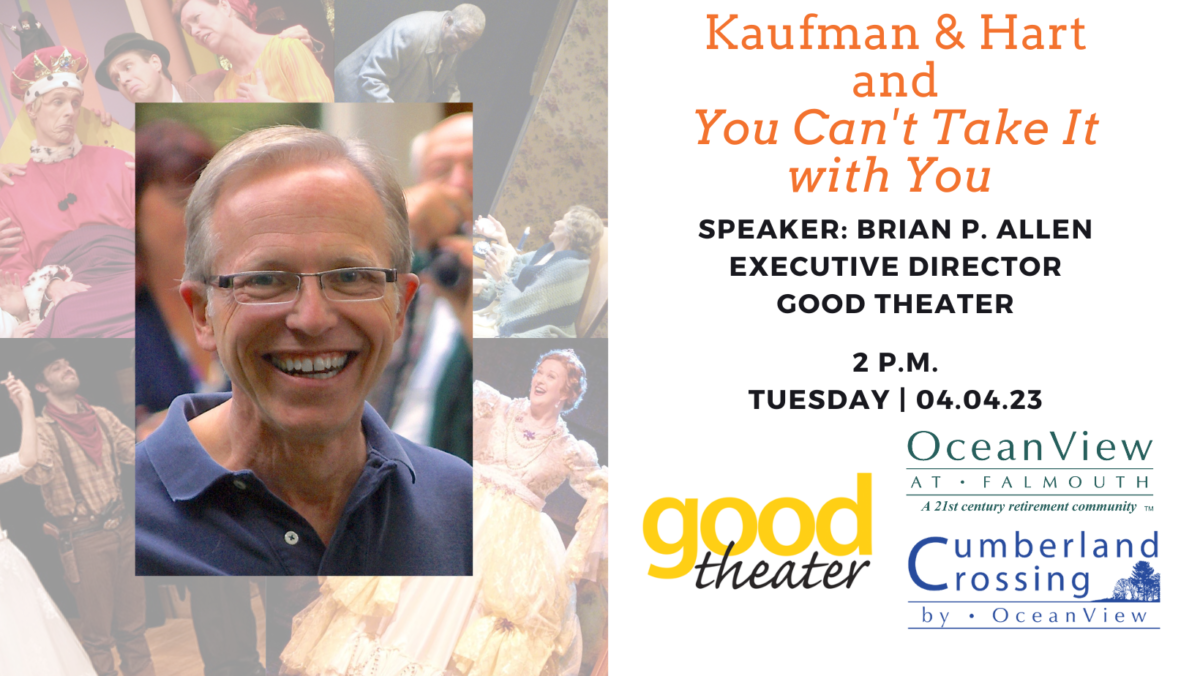 Please be aware that this event is nearing capacity.
---
Please join us for "Kaufman & Hart and You Can't Take It With You"! This in-person event takes place on Tuesday, April 4th at 2 p.m. in Lunt Auditorium (74 Lunt Road, Falmouth, ME).
Brian P. Allen will share history, stories, and a little gossip about theater legends George S. Kaufman and Moss Hart and their Pulitzer Prize winning comedic play You Can't Take It With You. In 2001, Allen co-founded Good Theater, a Portland-based non-profit, where he currently serves as the Executive Director and Art Director. Good Theater is the theater in residence at the St. Lawrence Arts Center on Munjoy Hill.
In his presentation, you will learn about the Good Theater production of You Can't Take It with You and why Allen chose this show to end Good Theater's 20th anniversary season. Allen has a long history with the play having performed in it and directed it before.
Brian P. Allen has directed more than 90 productions for Good Theater. He is a Maine native who has worked in professional theater for more than 40 years starting with Maine State Music Theatre in 1982. For seven years, he worked with the Portland Symphony Orchestra directing Magic of Christmas and creating Pops concerts. He has also directed at The Theater at Monmouth, The Theater Project, Biddeford City Theater and Portland Players. He has taught classes on the history of musical theater and serves as a consultant for small non-profits as well as individuals who need some direction in their lives. As a performer, he has played a variety of roles, and he has a one-man show that is available to tour.
This event is free and open to the public. Registration is required.
We require all attendees to be fully vaccinated, and we will ask for proof of vaccination when you check in. Masks are required while indoors. Thank you for your help in keeping everyone in our community safe!