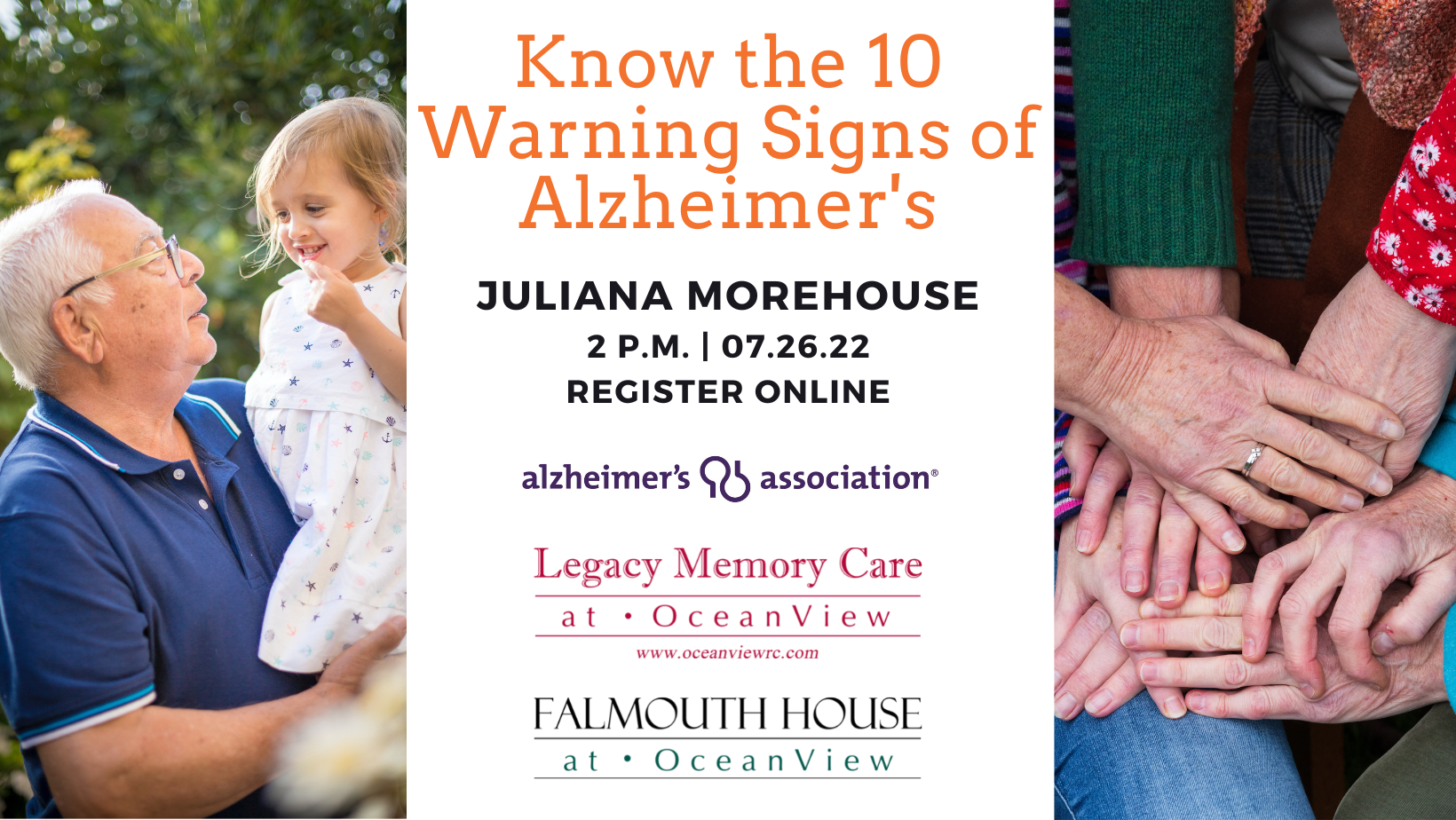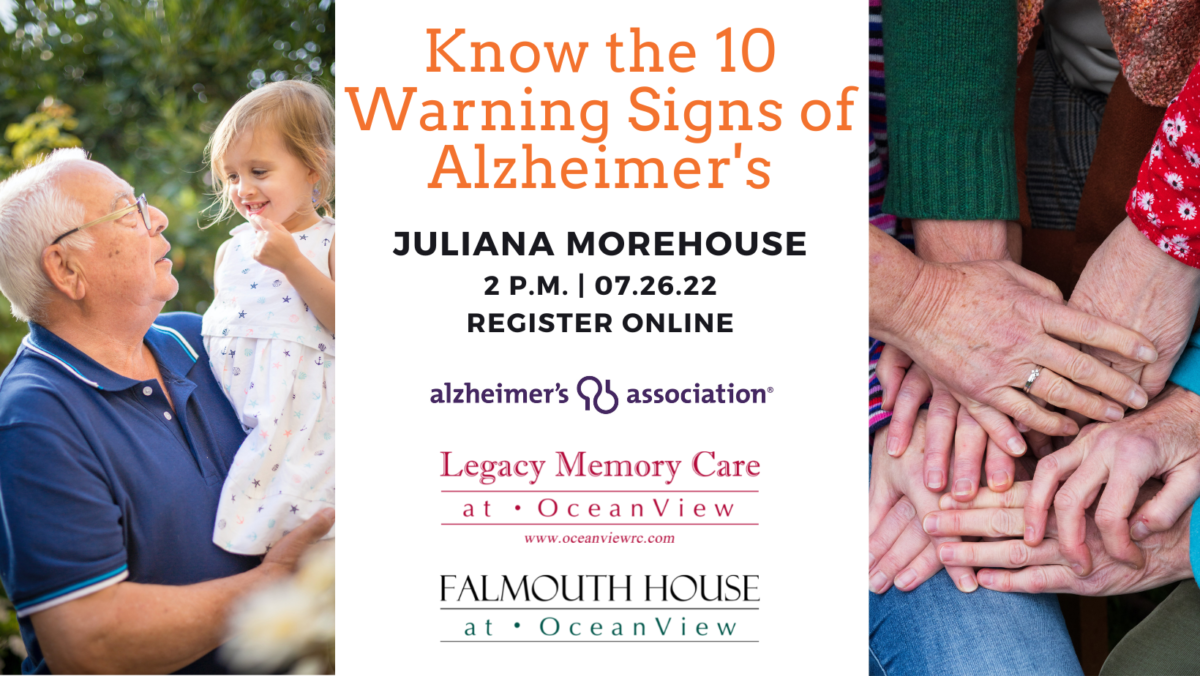 Join us for this in-person event on Tuesday, July 26th at 2:00 p.m. at Lunt Auditorium (74 Lunt Road, Falmouth, ME 04105)!
Alzheimer's and other dementias cause memory, thinking, and behavior problems that interfere with daily living. Join us to learn how to recognize common signs of the disease; how to approach someone about memory concerns; the importance of early detection and benefits of a diagnosis; possible tests and assessments for the diagnostic process, and Alzheimer's Association resources.
Juliana Morehouse is currently pursuing her master's degree in theology from Gordon-Conwell Theological Seminary. For her undergraduate career, she studied communication and English at the College of Charleston. With the Alzheimer's Association, she has done many walks, organized a bowling tournament fundraiser, spent time in nursing homes, and now utilizes her writing and speaking abilities as a community educator for the Maine Chapter of the Association. Juliana lost her aunt and her grandmother to Alzheimer's disease, so she hopes to contribute to funding a cure, spreading awareness about the disease, and providing resources for caregivers.
This program is free and open to the public. Registration is required.
Tours of Legacy Memory Care will follow the program. Tours of Falmouth House are always available by appointment.
Proof of COVID-19 vaccination will be checked and face coverings are required unless seated.