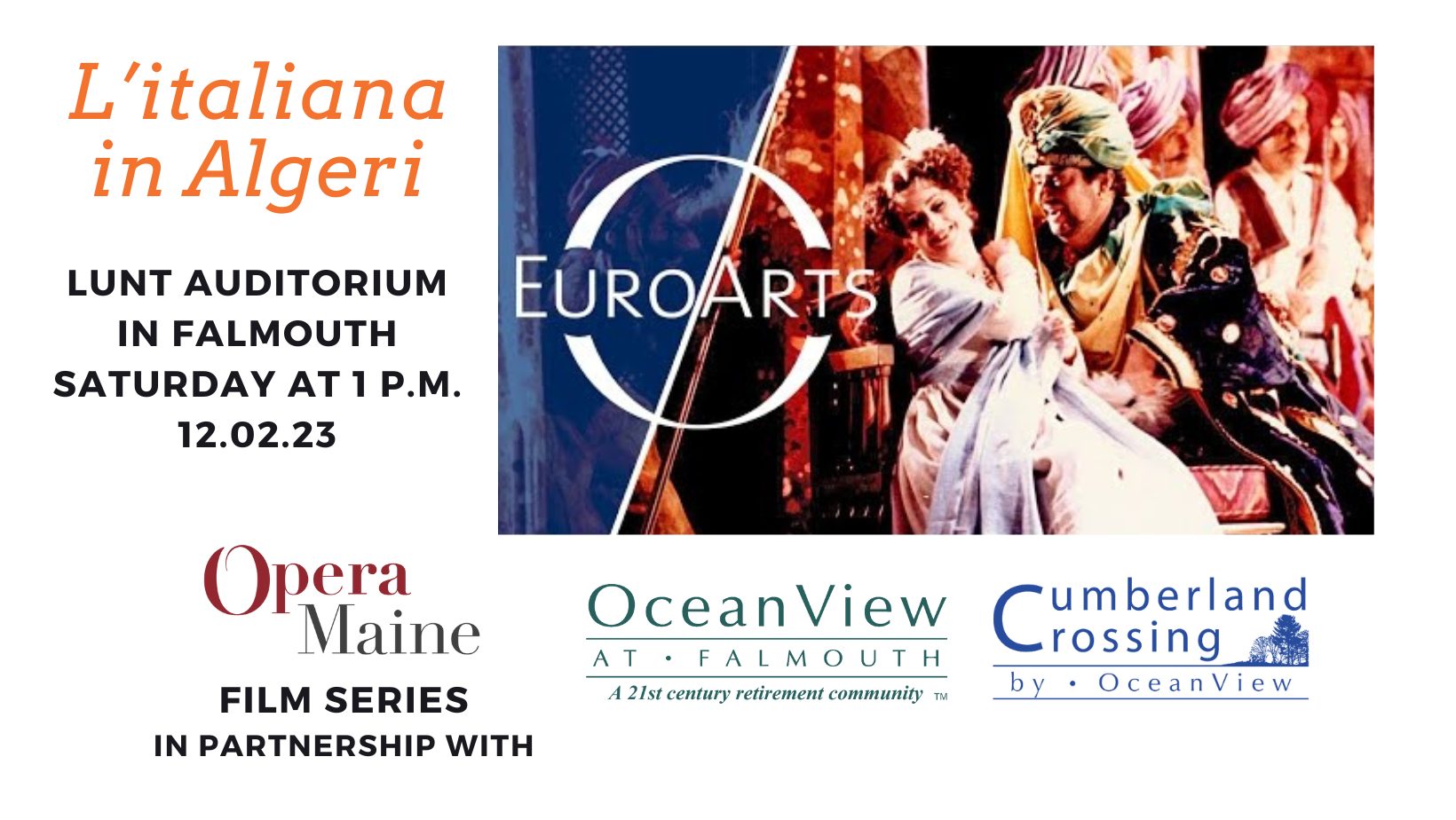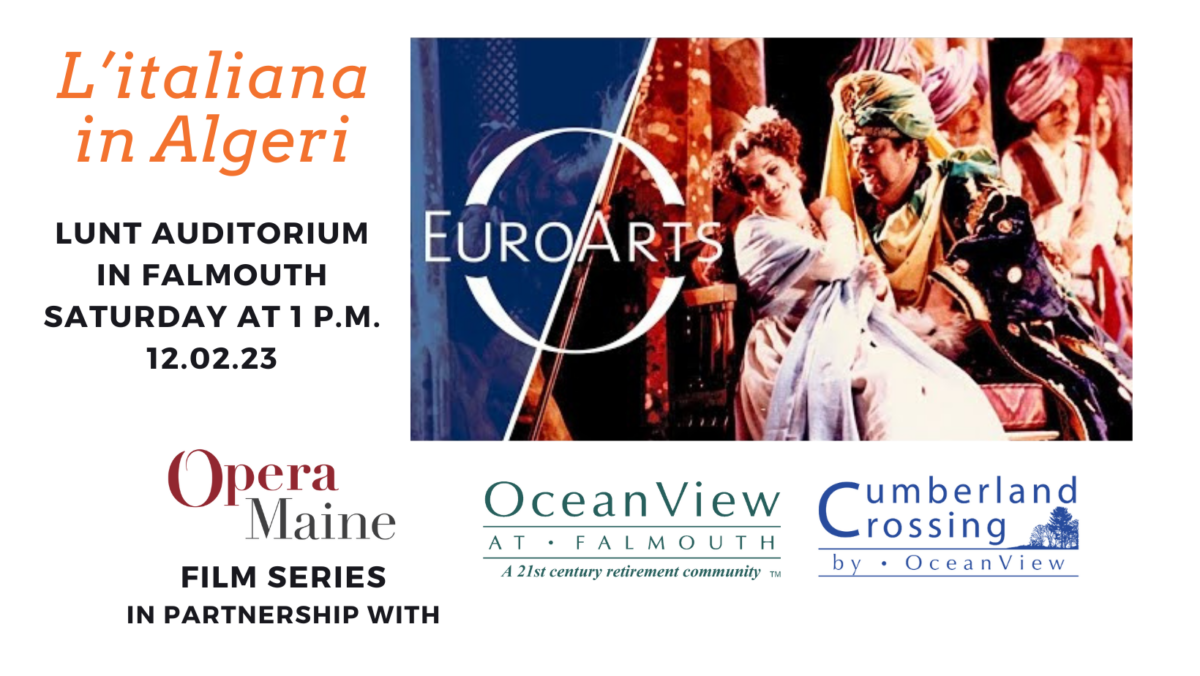 Please join us for a showing of L'italiana in Algeri (The Italian Girl in Algiers) on Saturday, December 2nd at 1 p.m. at OceanView's Lunt Auditorium (74 Lunt Rd., Falmouth, ME 04105). Doors open at 12:30 p.m.
This 1987 DVD presentation of L'italiana in Algeri, by Gioachino Rossini, is sung in Italian with English subtitles.
The cast includes:
Mustafa – Gunther von Kannen
Elvira – Nuccia Focile
Zulima – Susan McLean
Ali – Rudolf A. Hartmann
Lindoro – Robert Gambill
Isabella – Doris Soffel
Taddeo – Enric Serra
The total run time for L'italiana in Algeri is 2 hours and 28 minutes. OceanView will provide light snacks and beverages, and there will be an intermission.
We are excited to once again partner with Opera Maine to present a second film series of famous opera performances from around the world. Let's come together as a community to enjoy and discuss opera!
For OceanView and Cumberland Crossing residents and members of our Priority Waiting List, please reserve your complimentary seat by filling out the form below and clicking "Submit" or by calling (207) 781-4460.
For outside guests, please purchase your ticket online through Opera Maine's website.
Registration is required. This event takes place on a Saturday. Residents are asked to arrange carpools to Lunt Auditorium. The Activities Department can assist you with this.
Masks are optional for those who are fully vaccinated.
This is the first of five showings in this Opera Maine Film Series. Explore and register for the upcoming opera showings at oceanviewrc.com/events.
---