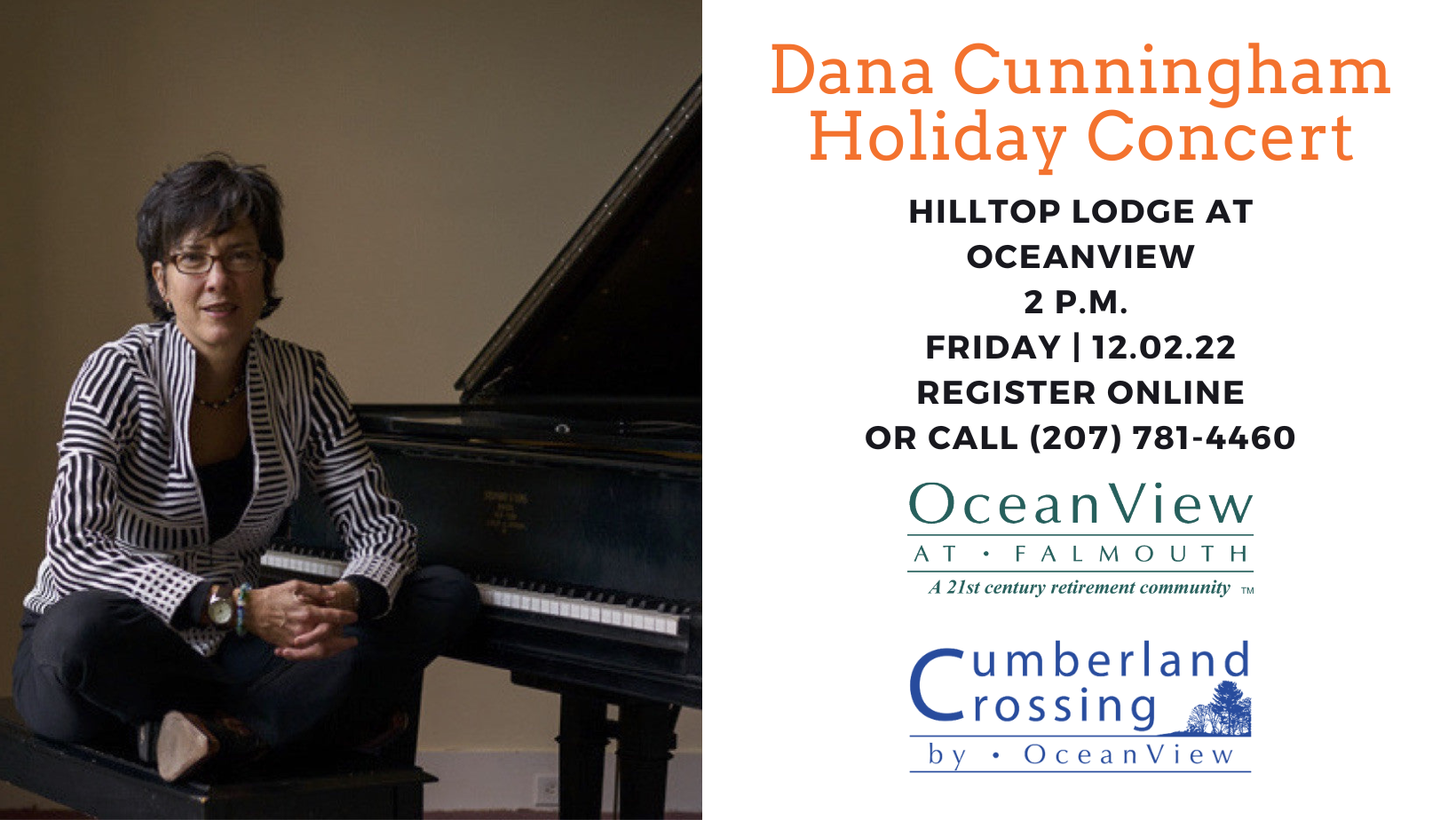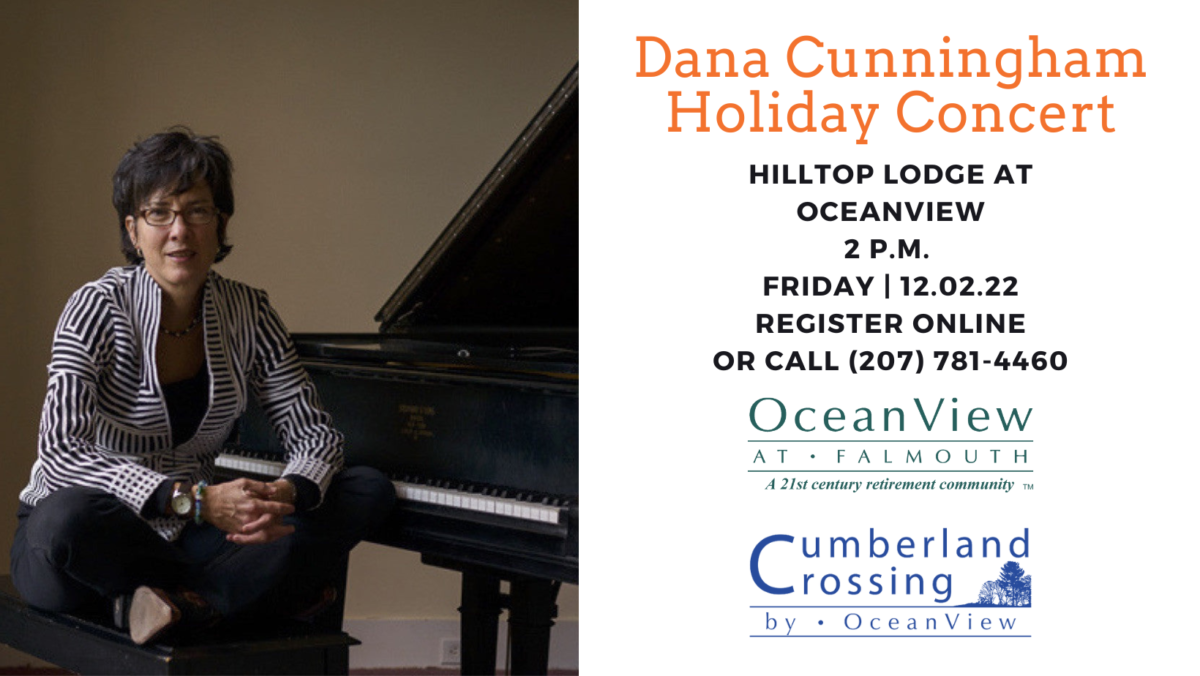 This event has reached capacity. We welcome you to register for our "Fostering Healthy Senior Relationships" event on December 7th.
————————————————————-
Please join us for this very popular OceanView holiday tradition! We are pleased to announce that Pianist Dana Cunningham will be performing her Holiday Concert live on Friday, December 2nd at 2 p.m. at OceanView's Hilltop Lodge Community Room (18 Blueberry Lane, Falmouth, ME 04105).
We are very pleased to have Dana perform in person here at OceanView once again (after two years of video concerts due to Covid) in celebration of the holidays and the new year! The pianist and composer lives in the White Mountains of New Hampshire where she has found the inspiration for five critically acclaimed recordings. She shares her offerings through concerts, retreats, and private solo and collaborative performances.
"Ms. Cunningham paints calm (though very much alive) sonic reflections of the wonders around her in New Hampshire… simple walks through the countryside, breathing in the beauty and exhaling very creative sound pictures." – Splendid E-Zine – Jenn Sikes, August 2002.
This event is free and open to the public. CD's will be available for purchase. Seating is limited. We suggest online reservations to help you save time, but we always welcome your call at (207) 781-4460.
Masks are required and proof of vaccination will be checked.