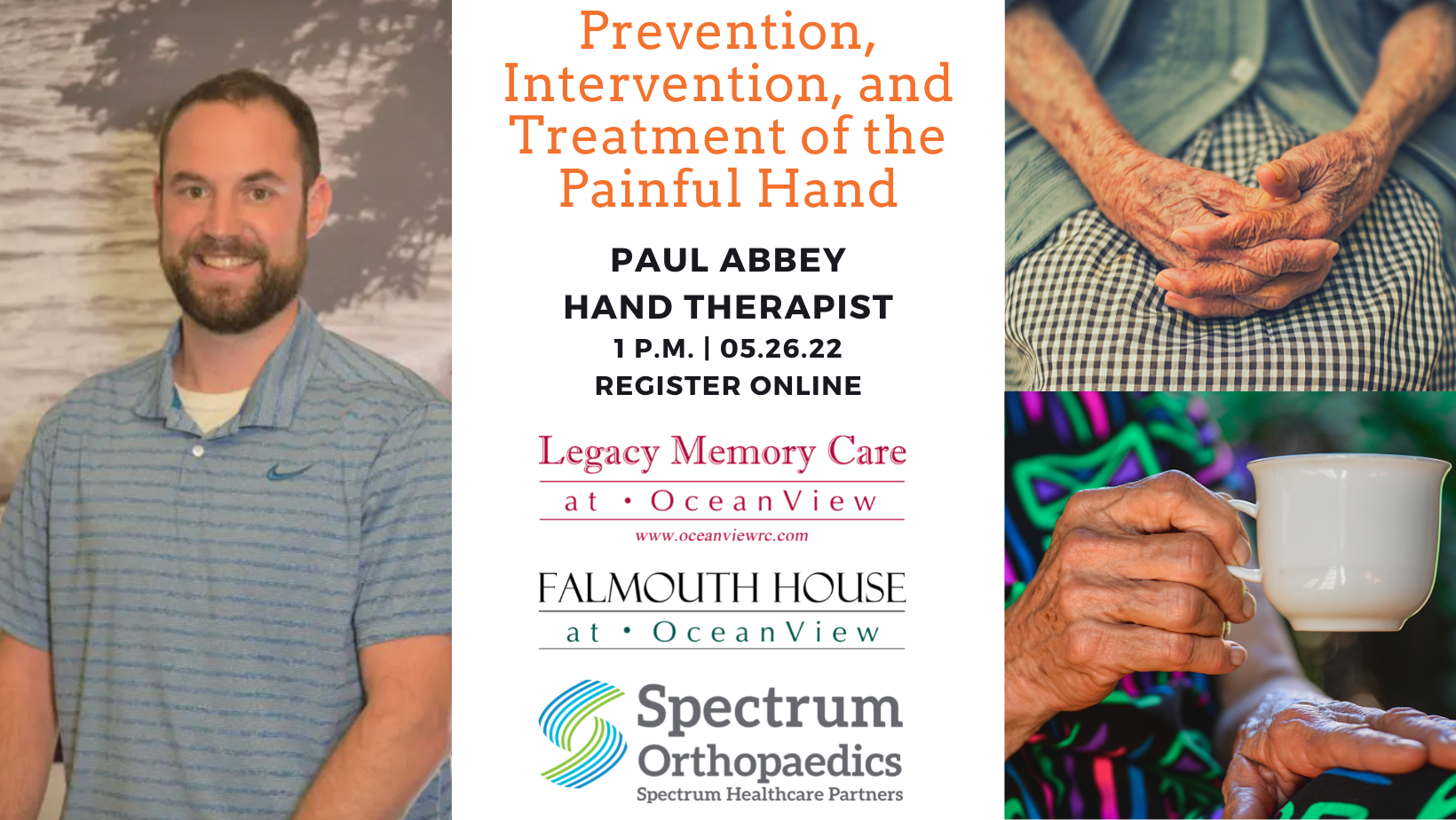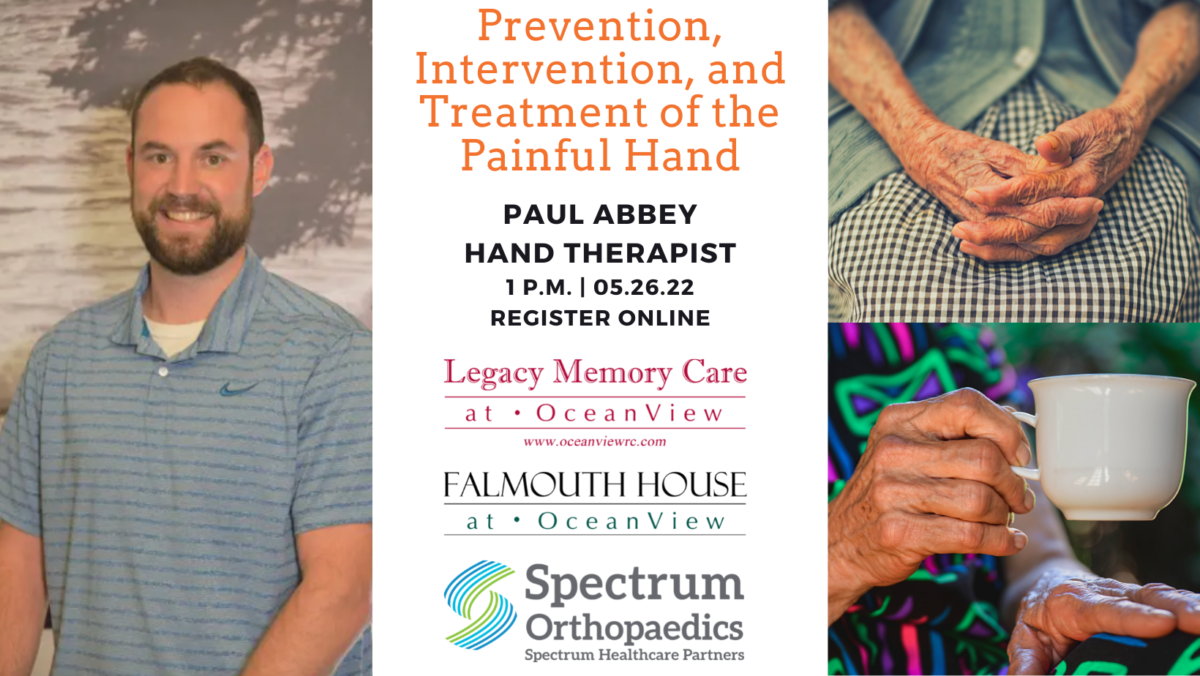 Register below or call 207-781-4460 to attend this in-person educational event!
Paul Abbey, an Occupational Therapist and Certified Hand Therapist, will discuss the various hand conditions he treats, as well as prevention tips, pain management and Spectrum Orthopaedic's aim of getting patients back to the activities they enjoy the most, as quickly as possible.
Mr. Abbey has a BS in Sports Medicine, received his MS in Occupational Therapy at Oklahoma Health Science Center, and holds advanced certifications in Physical Agent Modalities and Hand Therapy. He was the American Society of Hand Therapists' Maine State Liaison 2020-2021.
A question and answer session will follow the presentation.
This program is free and open to the public. Registration is required.
Tours of Legacy Memory Care and Falmouth House will be available following the program.
Proof of COVID-19 vaccination will be checked and face coverings are required unless seated.