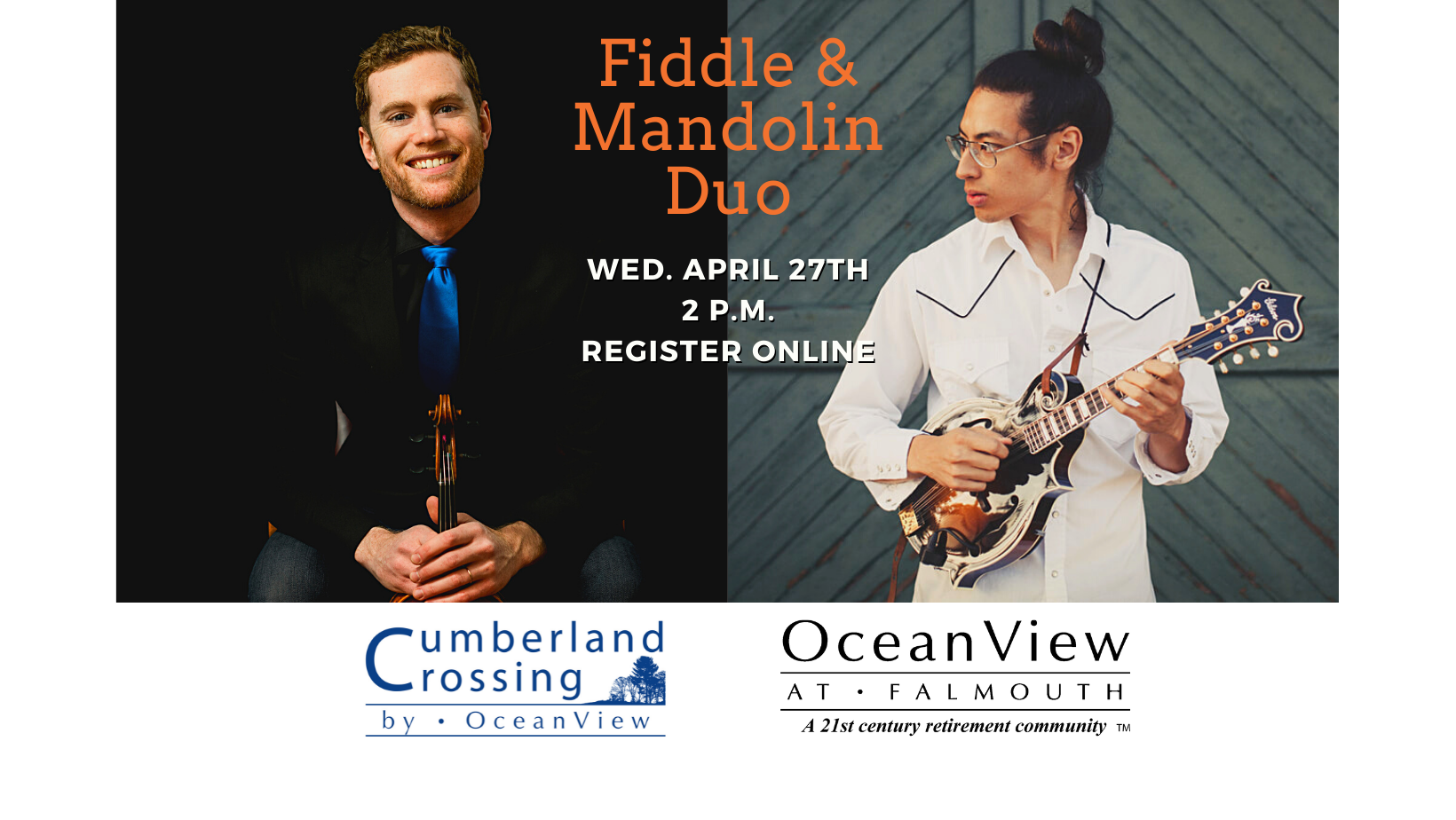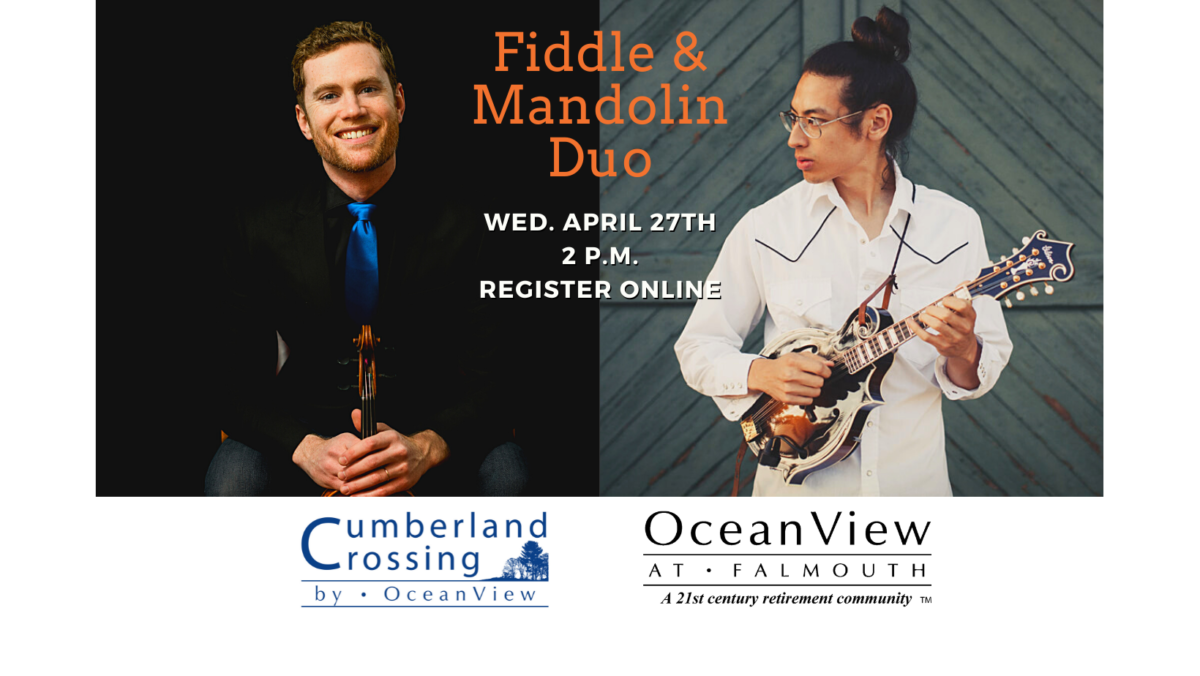 THIS IS AN IN-PERSON EVENT
Award-winning musicians Andrew Finn Magill (fiddle) and Ethan Setiawan (mandolin) will perform a mix of their original music, Irish, bluegrass, and jazz music. Finn, a 2021 Traditional Arts Emerging Artist, 2019 North Carolina Arts Council fellow, and Fulbright fellow, has been featured on TEDx and NPR. Ethan, winner of a National Mandolin Championship and Rocky Grass Mandolin Championship, attended Berklee College of Music, and is a catalyst in the Boston, MA music scene. Both musicians enjoy teaching, composing, and touring.
This program is free and open to the public – registration is required.
Tours of OceanView will be available following the program.
Proof of Covid-19 vaccination will be checked, and face coverings are required in the Lunt building.
Please reserve your seat below or call 207-781-4460.