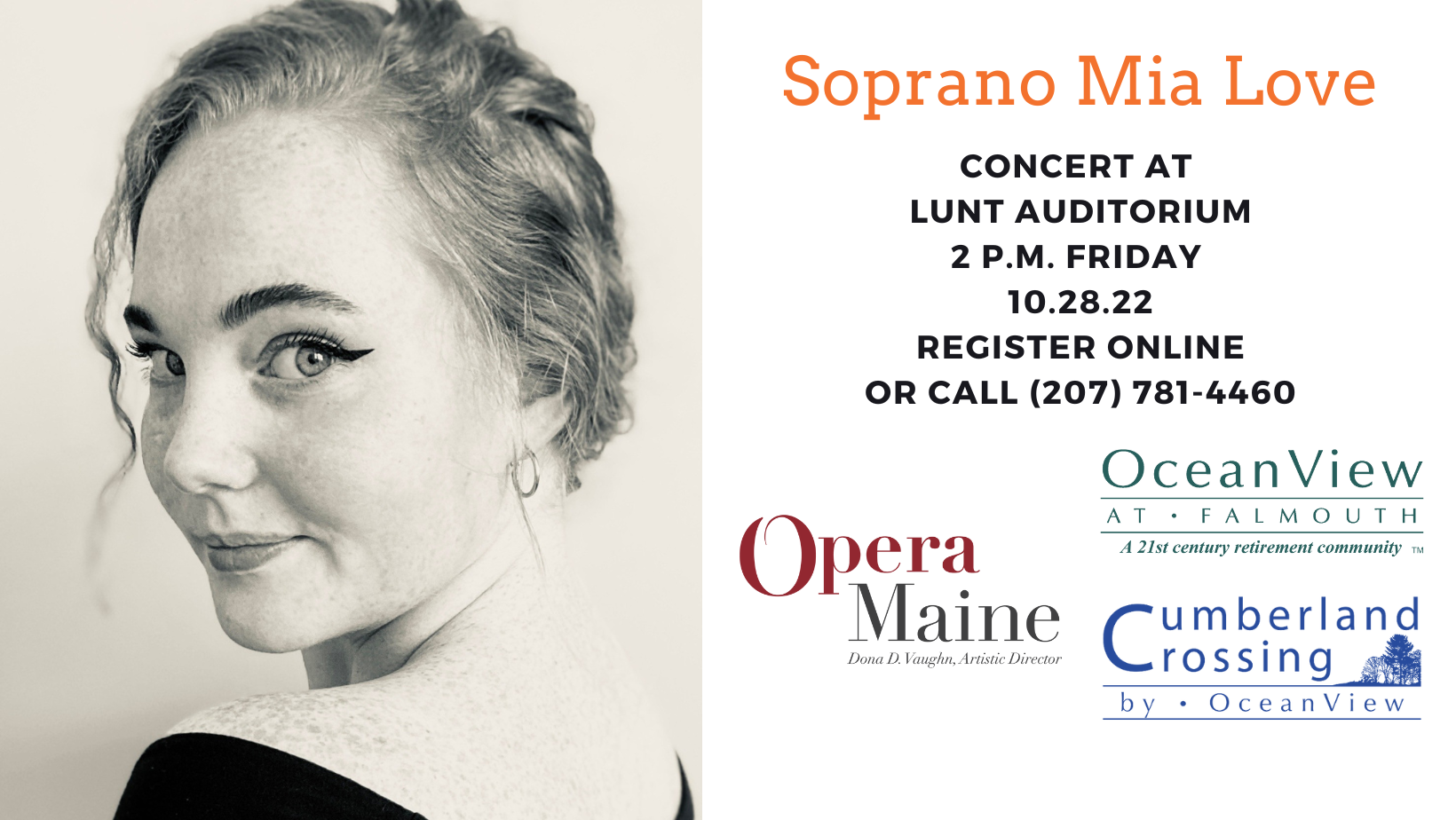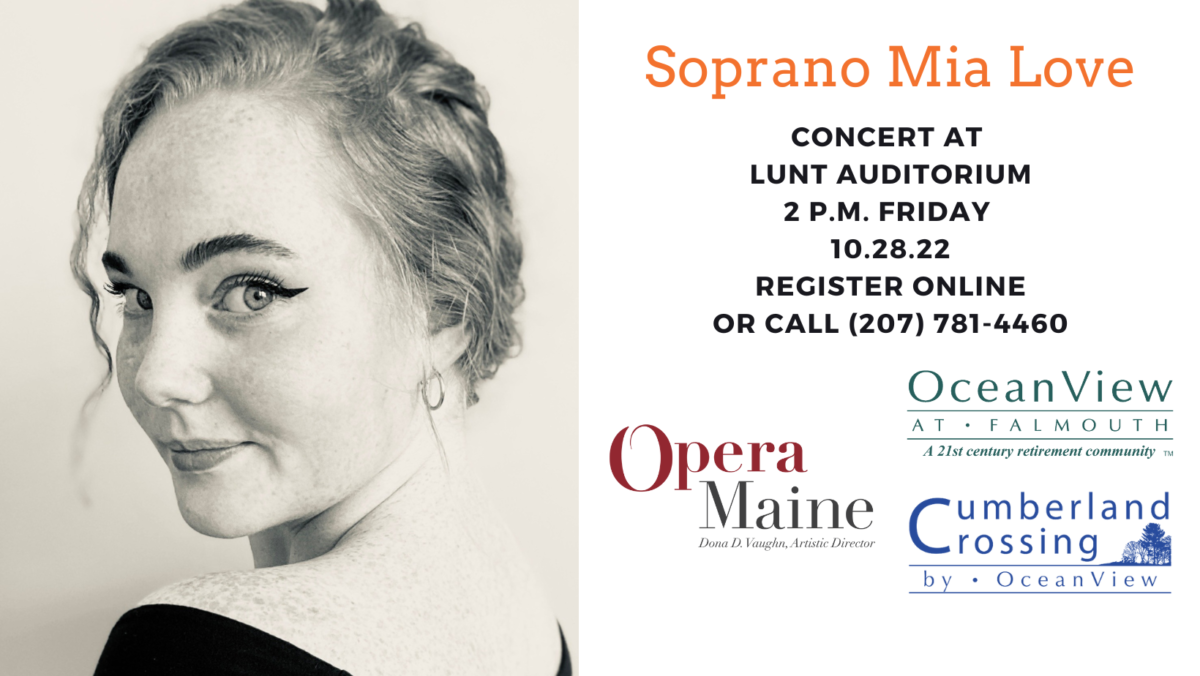 Please join us for Soprano Mia Love's concert on Friday, October 28th at 2 p.m. at Lunt Auditorium (74 Lunt Rd., Falmouth, ME 04105). Register now as this free event is likely to fill up fast!
Mia Love is a recent graduate from the University of Southern Maine Osher School of Music where she studied music education. She is currently preparing for graduate school auditions to continue her education in performance. Mia has been able to explore solo singing in Mozart's C Minor Mass and was chosen as a winner of both the 2020 and 2021 Osher School of Music Honors Recitals.
In April of 2021, she performed in her first fully staged opera as Queen of the Night in Mozart's Die Zauberflöte. In the summer of 2021, Mia was an ensemble member in Opera Maine's performance of Donizetti's L'elisir d'amore. She joined them again in 2022 as an ensemble member for their production of Wagner's Der Fliegende Höllander. She was a recipient of the 2021 Kotzschmar Memorial Trust Scholarship by the Friends of the Kotzschmar Organ. Most recently, Mia was named the recipient of the 2022 Bay Chamber Eleanor Erdman and Diane Nixon Vocal Excellence Prize.
As a coach/accompanist, Scott Wheatley collaborates with singers and instrumentalists throughout the state and frequently accompanies for Opera Maine Serenades. Mr. Wheatley is a baritone and collaborative pianist. He has performed with the New York Philharmonic, Vienna Philharmonic, Los Angeles Philharmonic, Cleveland Orchestra, and San Francisco Symphony, as well as numerous opera companies.
Registration is required. You may register online or by calling (207) 781-4460.
Masks are required while indoors. Proof of vaccination will be checked.