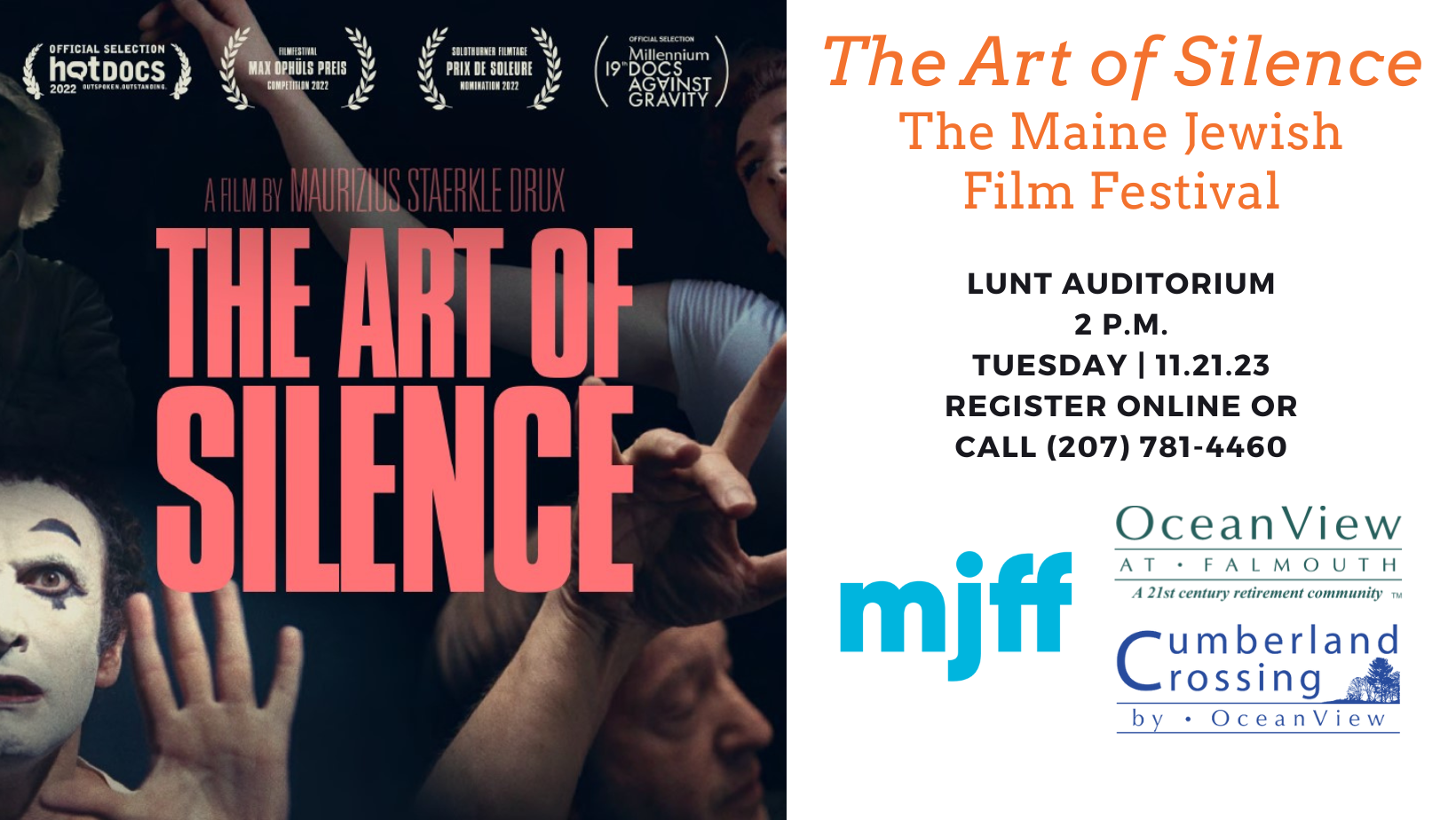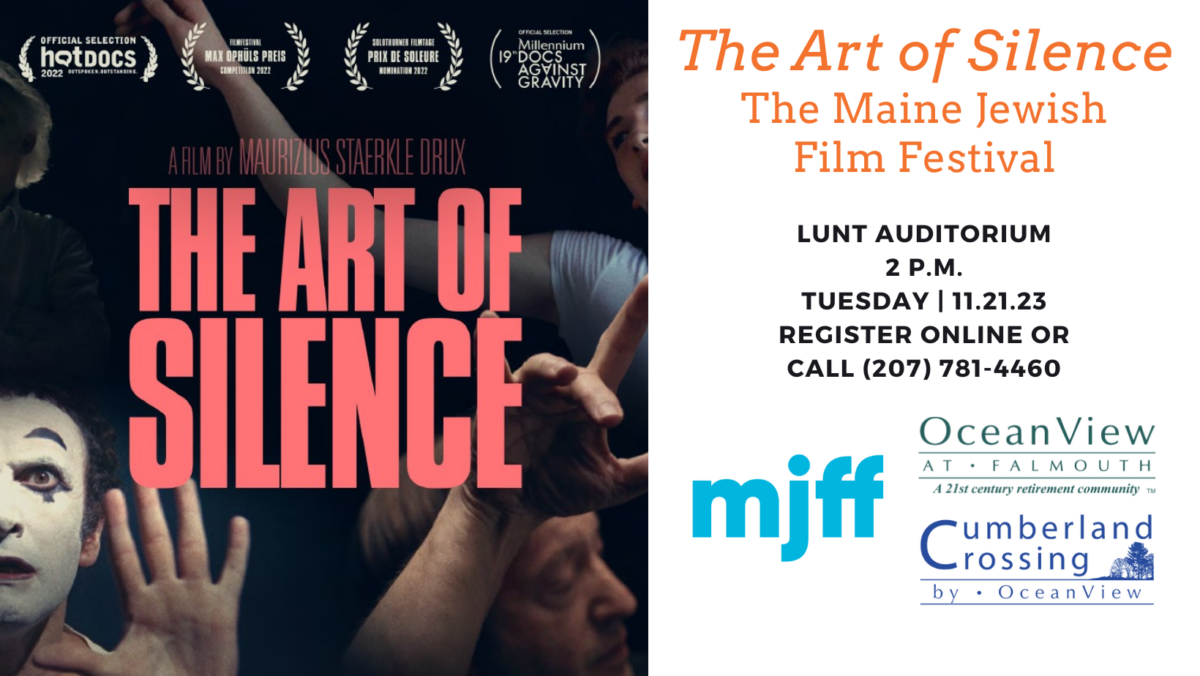 Update 11/17: Please be aware that this event has reached capacity. You may still register, but new registrations will be added to our wait list. In the event that others cancel, we will contact you to inform you that we have a seat for you. Thank you for understanding! Please explore other upcoming events here.
---
Please join us for a showing of The Art of Silence, part of the Maine Jewish Film Festival, on Tuesday, November 21st at 2:00 p.m. in Lunt Auditorium (74 Lunt Road, Falmouth, ME).
Legendary mime Marcel Marceau is recognized worldwide for his iconic stage persona, "Bip the Clown," whose silk hat and flower represented what he called "the fragility of life." Less known is Marceau's personal history as a French Jew who helped hundreds of French Jewish children escape to safety during the Nazi occupation. Masterfully crafted from archival footage, family conversations, and performance excerpts, The Art of Silence sheds new light on this unique artist who overcame a harrowing past to create a gentle and eternal everyman. The total run time for The Art of Silence is 81 minutes.
As proud supporters of the Maine Jewish Film Festival, we are delighted to partner with them for this special showing on our campus. Click here to explore the rest of the 2023 Maine Jewish Film Festival.
This program is free and open to the public. Seating is limited. Registration is required.
Masks are optional for those who are vaccinated.
---