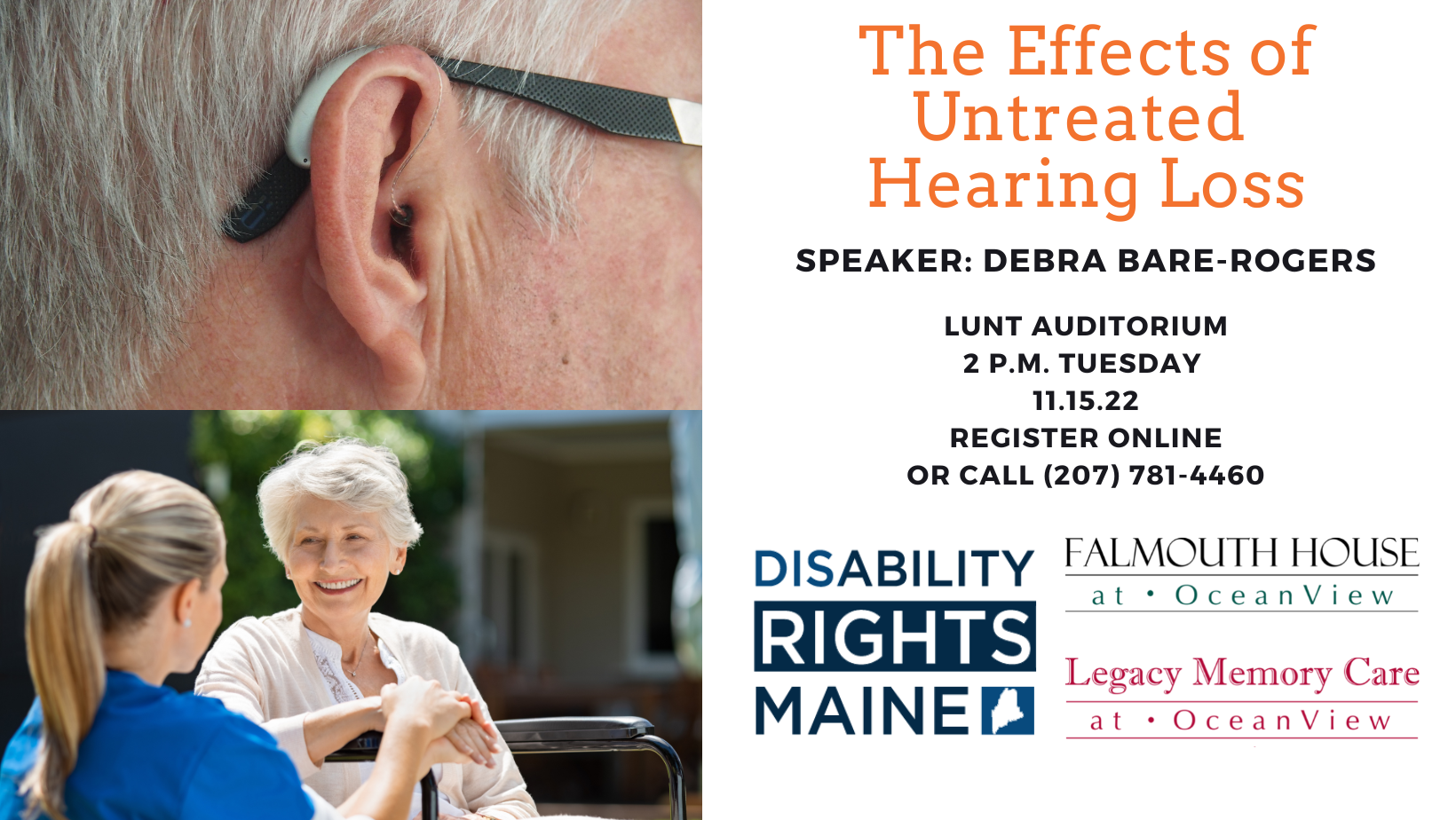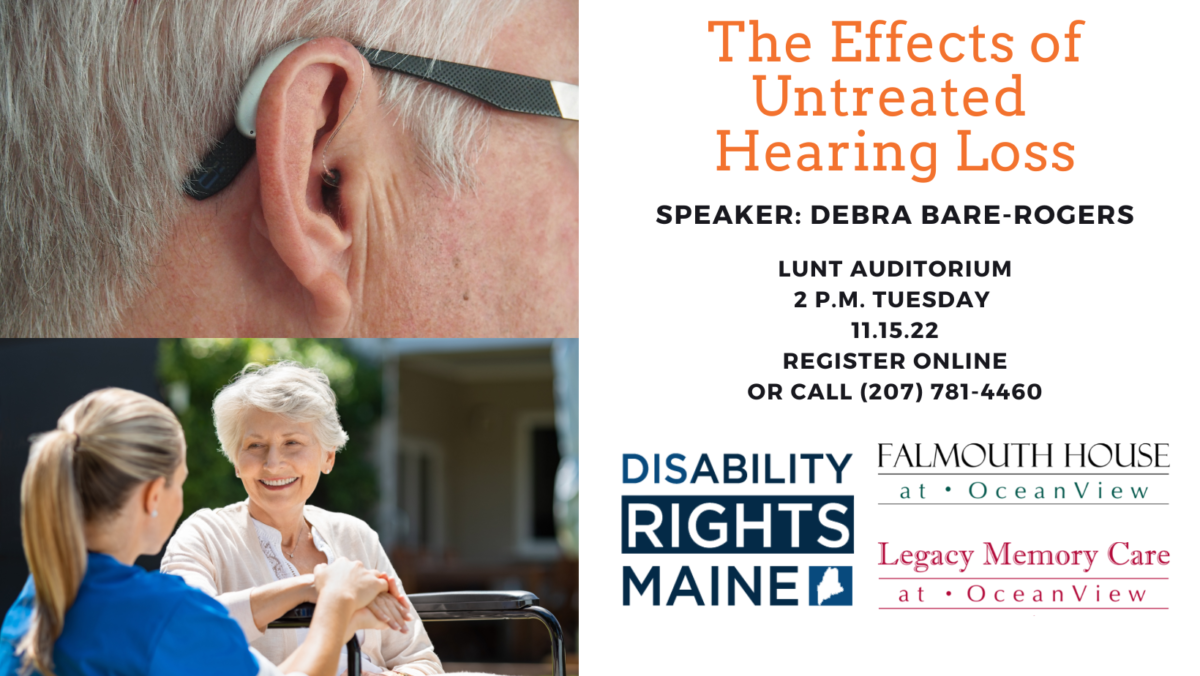 Please join us for The Effects of Untreated Hearing Loss on Tuesday, November 15th at 2:00 p.m. at Lunt Auditorium (74 Lunt Road, Falmouth, ME 04105)!
Untreated hearing loss has a direct effect on many types of physical and cognitive issues, including dementia, depression, isolation, diabetes, liver disease, and overall health.
Debra Bare-Rogers is an advocate for those with hearing loss and works with Telecommunications Relay Services (TRS), part of the State Disability Rights Department. Her presentation will focus on the impacts of hearing loss and offer resources related to hearing loss, hearing aids, and other alternatives as well as how to talk to loved ones about hearing loss.
Debra's TRS work promotes access to telecommunication for people who have difficulty using the telephone. She has served as a Hearing Loss Association of America board member and volunteered as the ASL interpreting scheduler for local recovery groups. In June 2017, Debra was certified as a "Hearing Loss Peer Mentor" through Gallaudet University. As a woman with adult-onset hearing loss, she shares her personal journey to work with individuals dealing with hearing loss throughout Maine.
Masks are required. Proof of vaccination will be checked.
This event is free and open to the public. Registration is required. Register online or by calling (207) 781-4460.
Tours of Legacy Memory Care will be available after the event. Tours of Falmouth House are available by appointment.