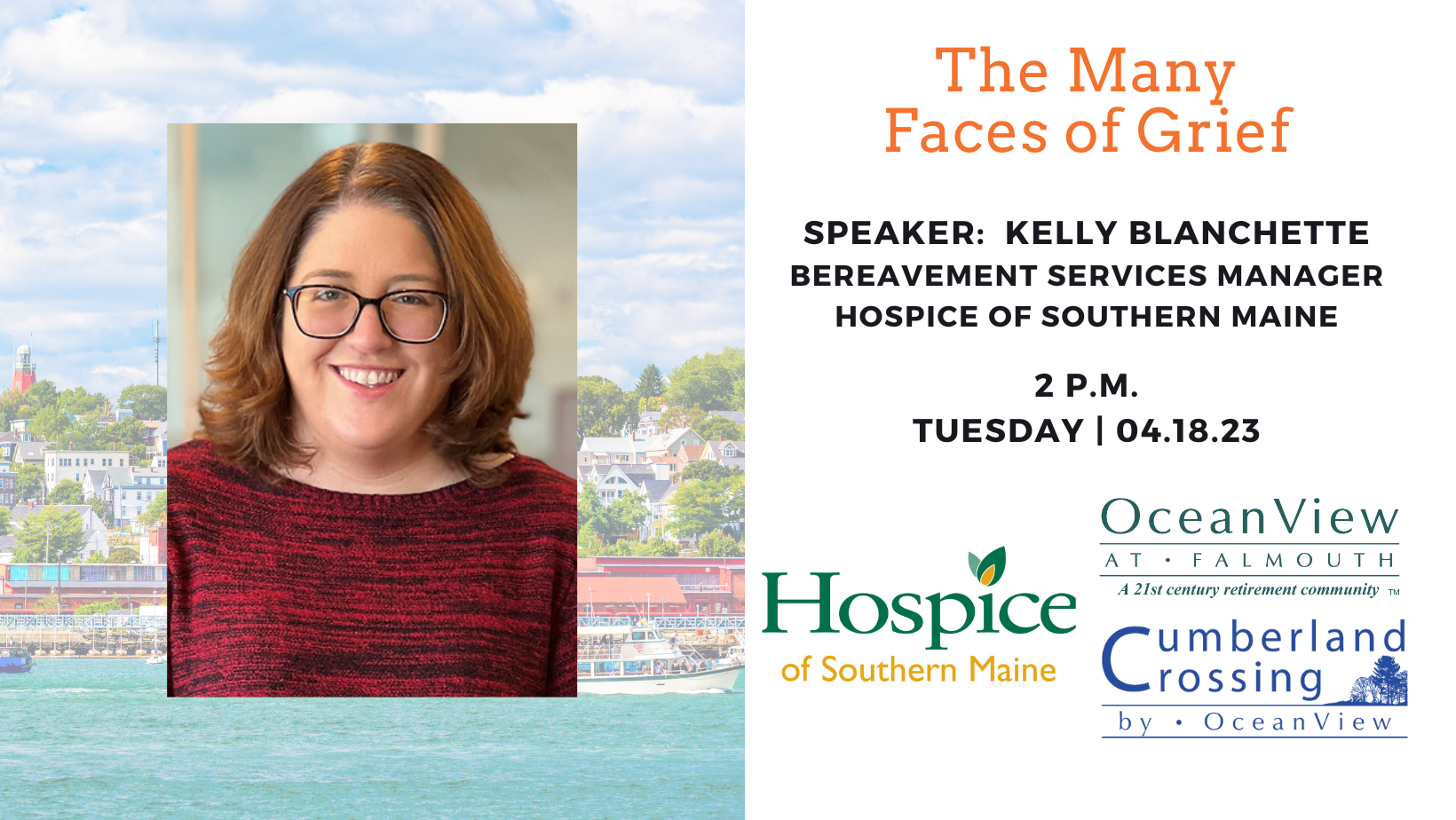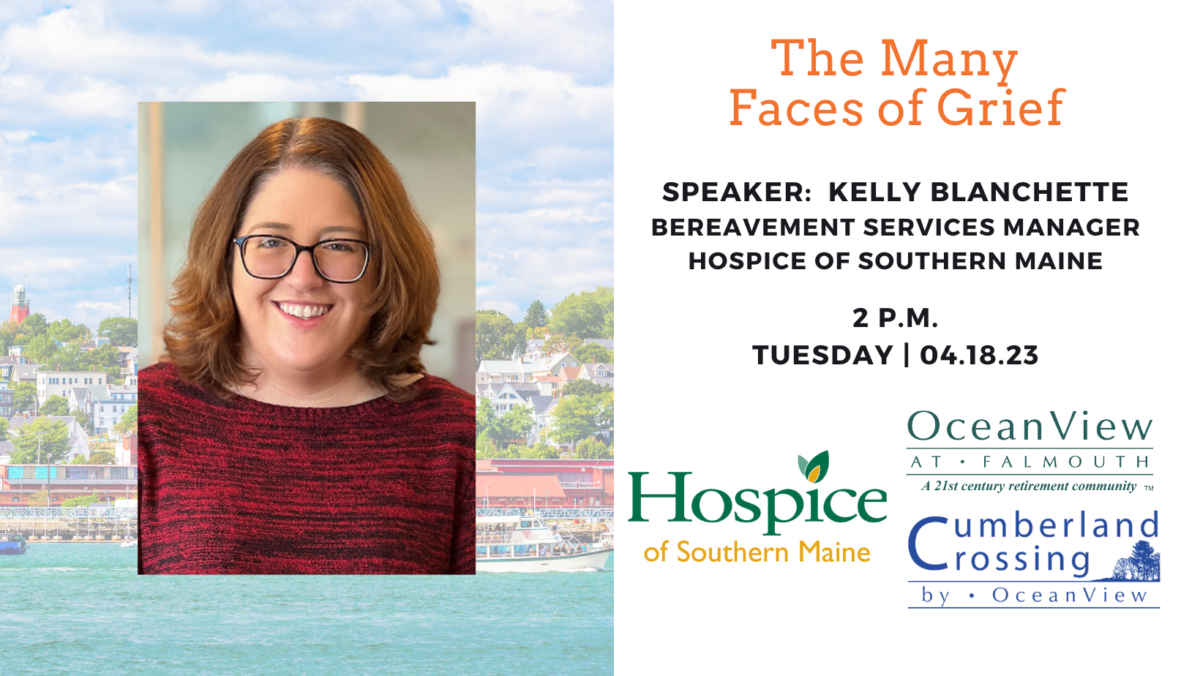 Please join us for "The Many Faces of Grief"! This in-person event takes place on Tuesday, April 18th at 2 p.m. in Lunt Auditorium (74 Lunt Road, Falmouth, ME).
Loss and grief are normal parts of life. Kelly Blanchette, Bereavement Services Manager for Hospice of Southern Maine, will explore the spectrum of grief and provide helpful resources for this normal response to loss.
Blanchette will explain what grief actually is, how to recognize grief in ourselves and others, and the effects grief can have. She will provide information about the typical trajectory of grief and will talk about anticipatory grief and disenfranchised grief as well as things to keep in mind while grieving and how to support a grieving friend.
This event is free and open to the public. Registration is required. You may register online or by calling (207) 781-4460.
We require all attendees to be fully vaccinated, and we will ask for proof of vaccination when you check in. Masks are required while indoors. Thank you for your help in keeping everyone in our community safe!