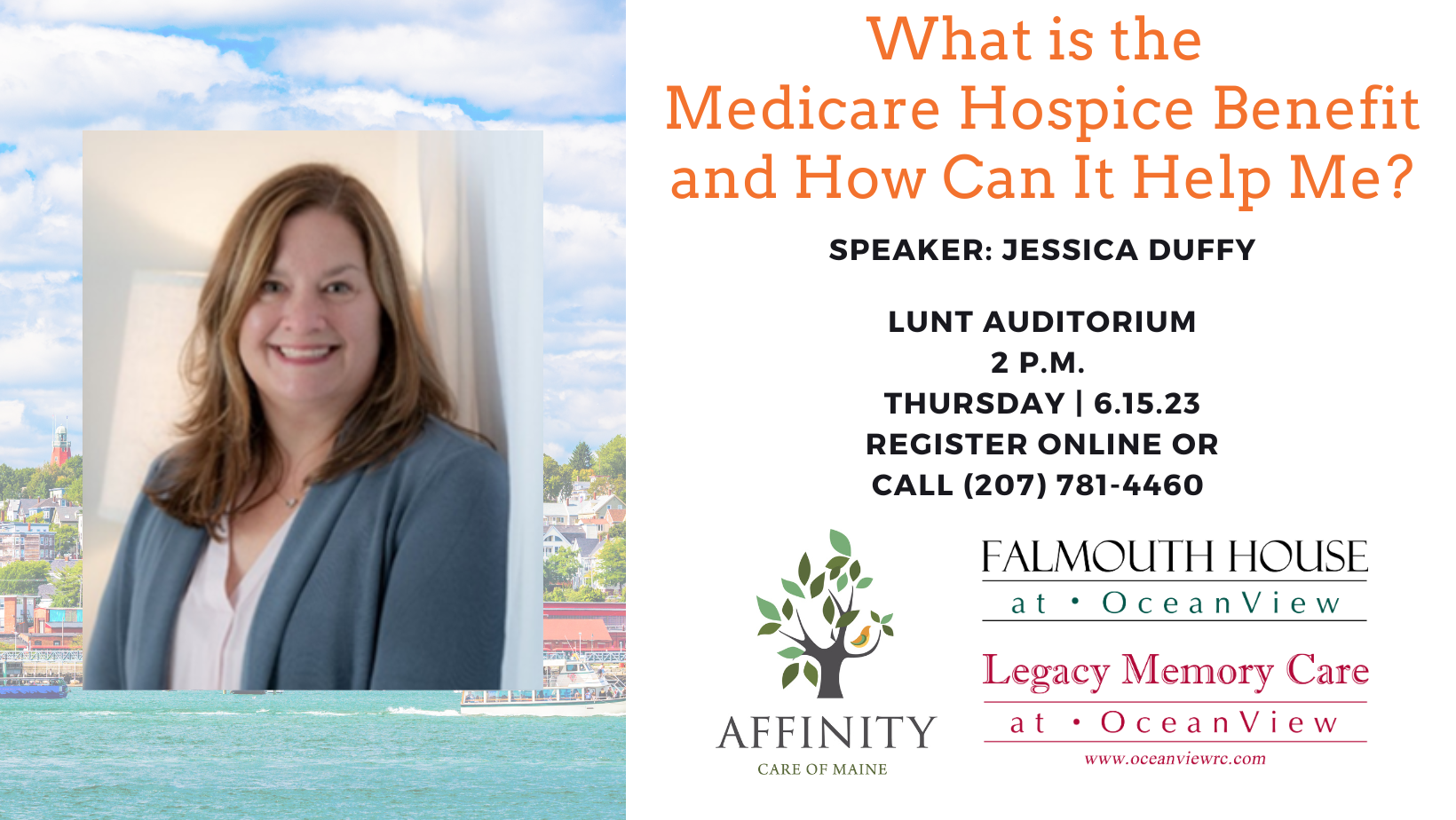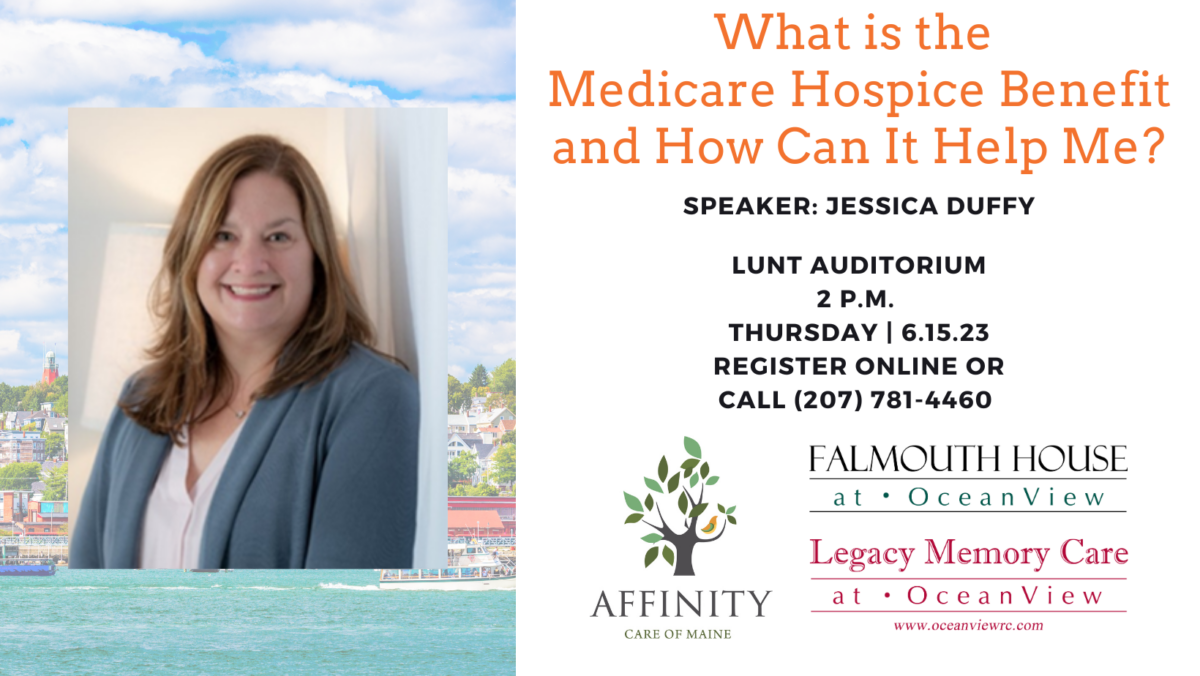 Please join us for What is The Medicare Hospice Benefit and How Can It Help Me? on Thursday, June 15th at 2 p.m. at Lunt Auditorium (74 Lunt Road, Falmouth, ME).
This workshop will explore the Medicare Hospice Benefit and what makes someone eligible for hospice. Jessica Duffy, executive director for Affinity Care of Maine, will explore common myths and misperceptions and identify how hospice can help you be in control of writing your final chapter.
Jessica Duffy is an experienced healthcare leader and registered nurse with more than 20 years of experience. She realized as a young nurse that providing palliation of symptoms nearing and through the end of life was where she felt most comfortable. She is passionate about improving access to quality healthcare and working to improve systems for both healthcare consumers as well as healthcare providers.
This event is free and open to the public. Registration is required.
Masks are optional for those who are fully vaccinated.