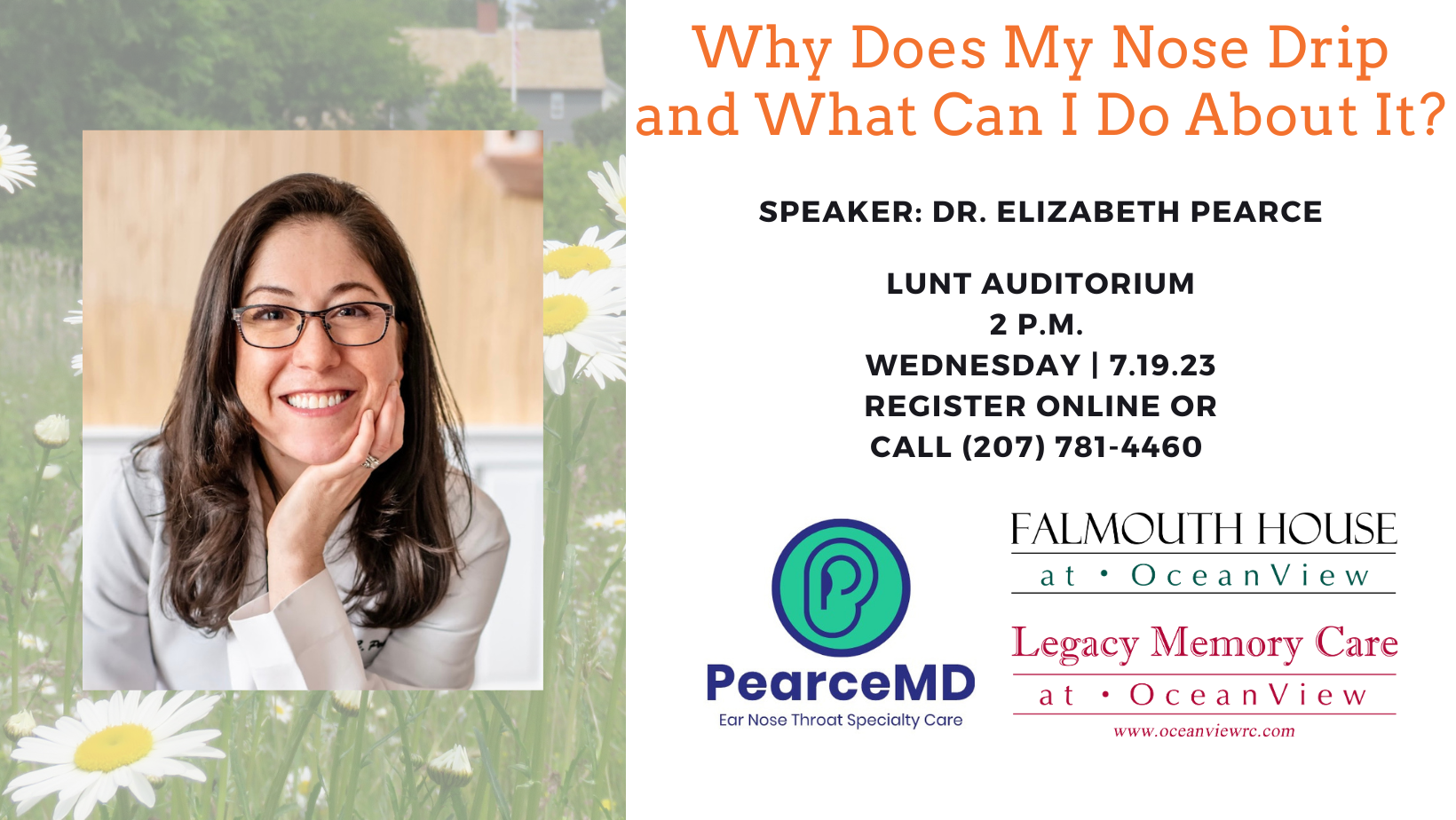 Please join us for Why Does My Nose Drip and What Can I Do About It? on Wednesday, July 19th at 2 p.m. at Lunt Auditorium (74 Lunt Road, Falmouth, ME).
Dr. Elizabeth Pearce will explain and demystify all things about the nose. This talk is for you if you want to learn more about runny nose, congested nose, post-nasal drip, and throat clearing.
Dr. Pearce is a native Mainer who is passionate about ear, nose and throat (ENT) health and education. She loves helping her patients discover relief and clarity in their health so they can have meaningful connections with others and the world. The benefits extend to family members and our community at large: we were born for communication and sensory experiences. Her clinic is located on the OceanView Campus and is called Pearce MD Ear Nose Throat Specialty Care.
We are very sorry. This program has reached capacity.
Masks are optional for those who are fully vaccinated.
This event is the first in a two-part series with Dr. Pearce. Part 2 is called Ear Wax: Friend or Foe? and will be held on Wednesday, August 16th. More details will be on our website soon.
---