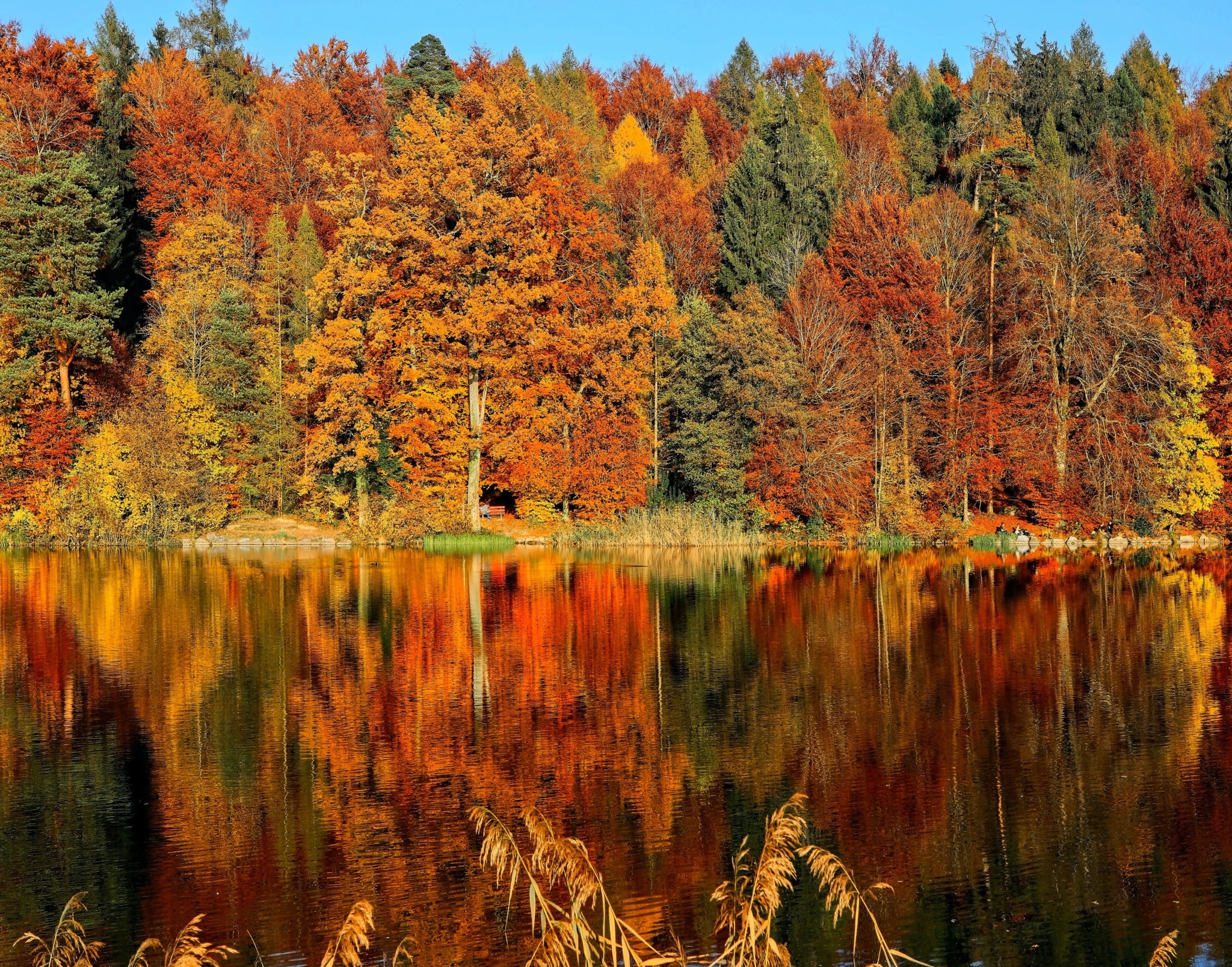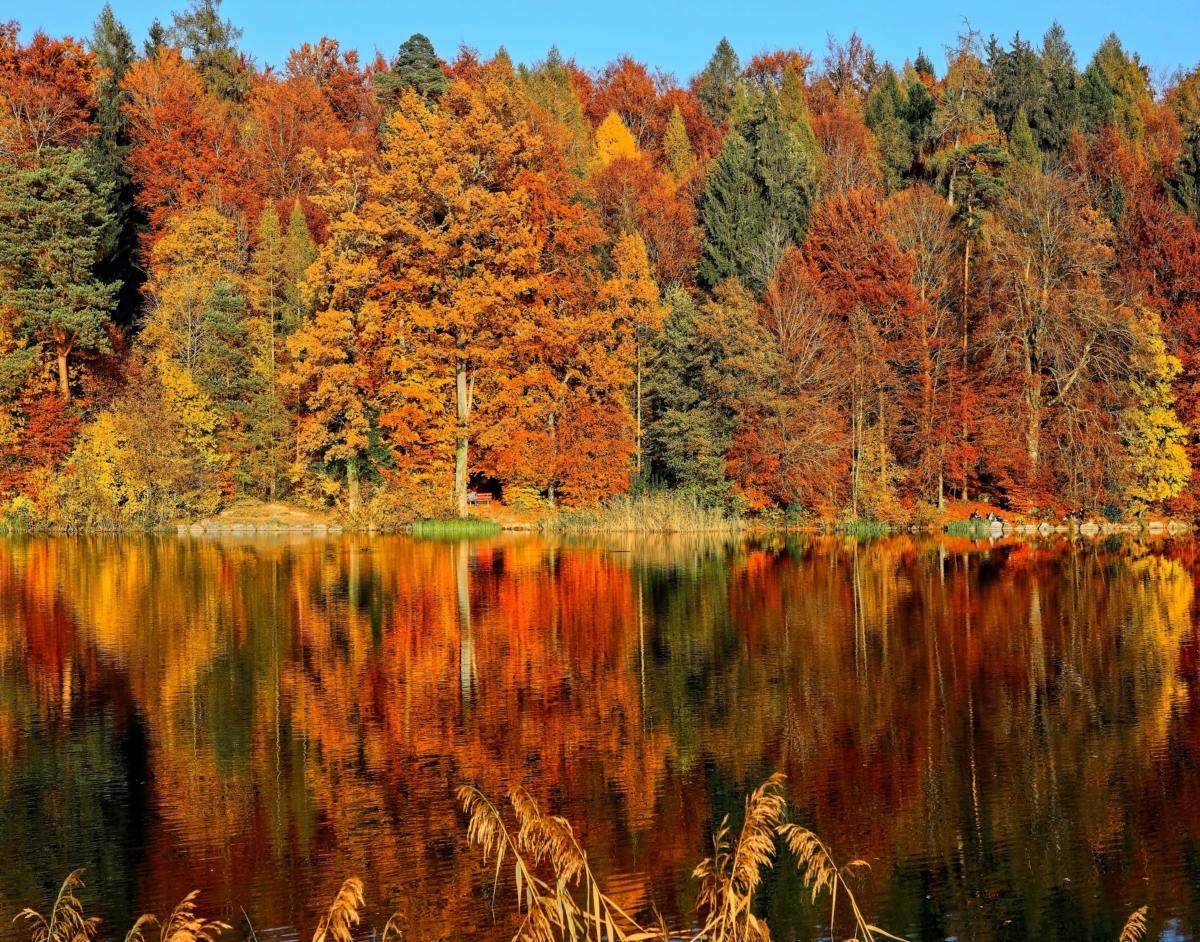 Maine is notorious for many things: fresh lobster, iconic lighthouses, scenic coasts and – of course – unbeatable fall foliage. Visitors travel from all over the country to experience Maine in the fall – the fiery bursts of color that can be best seen throughout our beautiful state, which is made up of about 90% forest! If you're starting to plan your trip up to the Pine Tree State this fall, keep reading for our list of the best places to see foliage in Maine!
When to Visit for Peak Foliage
Foliage color transitions from north to south and is over in a matter of weeks, so if you want to see the highlights it's best to plan accordingly! Northern Maine boasts peak conditions during late September through early October. Central and western Maine are at peak foliage closer to the second or third week of October, and southern Maine reaches peak conditions from mid-to-late October.
6 Best Places to See Foliage in Maine This Fall
Baxter State Park
If you're planning to head north to chase the foliage, there is truly no other place like Baxter State Park. There are so many stunning areas of the park to explore, it can easily take up a week of your time! If you have to choose just one part of this special place, make it Katahdin – Maine's tallest mountain at over 5,000 feet. There is nothing more humbling than taking in the reds, oranges and yellows of fall at the base of (or from the top of!) Katahdin. 
NOTE: Katahdin is the most challenging hike in the state due to increased elevation and rapid weather changes, so if you would like to hike it, be sure you are extremely prepared!
Moosehead Lake
Maine's largest lake is an incredible place to experience the stunning fall foliage Maine has to offer. Moosehead Lake, located just south of Baxter State Park, is delightfully rural – especially in fall when crowds are few and far between. Alongside the stunning foliage, you may want to keep your eyes peeled for some of Maine's unique wildlife: birds, woodland critters, moose and even bears!
Acadia National Park
Acadia National Park brings beauty all year round, but it's especially breathtaking come fall. An added bonus? The tourist crowds will have died down, so you will have the place mostly to yourself! Start by catching the sunrise on top of Cadillac Mountain – the first place the sun rises in the United States from early October to early March! Then walk through the quaint streets of Bar Harbor, admiring the scenic ocean view with foliage reflecting off of the water and dancing across the mountains in the distance. Anywhere you go in Acadia is going to bring you some of the best foliage in Maine!
Rangeley Lakes Scenic Byway
For those that prefer to see multiple views in one go, try a foliage road trip along the Rangeley Lakes Scenic Byway! Spread out over more than 35 miles through central Maine, this area is known for amazing views year-round, but it will truly take your breath away in the fall. Follow Routes 17 and 4 for the best can't-miss scenic points!
Camden Hills State Park
Camden Hills State Park is located just outside of Camden in midcoast Maine, making for an easy drive and fun-filled foliage weekend! Penobscot Bay is best for all-around foliage views! Home to several hiking trails including the popular Mt. Megunticook, this is easily one of the best spots to see the leaves change color. 
Kennebunkport
If you're coming from elsewhere in New England or closer to southern Maine, Kennebunkport is the place for you! This little coastal town boasts not only historic architecture, delicious food and a quaint small-town feel – it serves as a stunning backdrop for beautiful fall foliage. Walk the streets checking out local shops and boutiques, grab a bite to eat along the water, and take in all the incredible colors reflecting off the Atlantic. You won't want to leave this magical place!
OceanView at Falmouth
OceanView at Falmouth is an active retirement community offering independent living for the 21st century! Just a few short miles from Portland, Maine, our community provides all you could need to simply enjoy your retirement years, stress-free! Leave behind the worries of home ownership, maintenance, and expense with OceanView's 100% refundable entrance fee arrangement.
To learn more about our community or to schedule a showing, please contact us today!
https://oceanviewrc.com/wp-content/uploads/2021/08/ricardo-gomez-angel-4hhP-Ud4e84-unsplash-scaled.jpg
2010
2560
Callie Walker
https://oceanviewrc.com/wp-content/uploads/2019/10/ovlogo.png
Callie Walker
2021-08-13 12:17:12
2023-06-16 09:32:56
6 Best Places to See Foliage in Maine This Fall