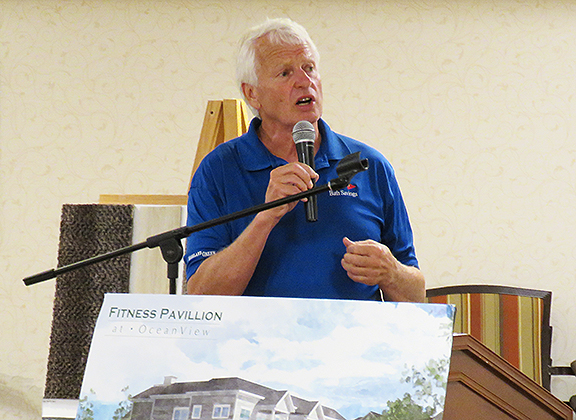 In his speech, OceanView's owner, John Wasileski, said the design and technology going into the construction of this state-of-the-art facility will make it a wonderful new addition to the campus, but it ultimately will be the residents and the staff who use it that will make it special. "It's always been the people of the OceanView community that make it what it is, not the bricks and mortar," John reiterated. John's son and OceanView's Director of Development, Chris Wasileski, echoed his father's words in recognizing the many people who have and will continue to be involved in the development of the building.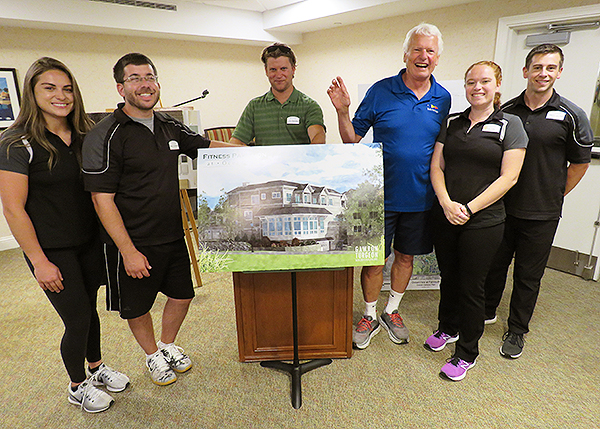 OceanView's Fitness Manager, Kate Foley, and her team of personal trainers collectively hold master's and bachelor's degrees in exercise sciences, as well as 15 certifications in personal training and exercise programs. Kate said in her speech that the Fitness Department has transformed into an exercise science-based program, using reliable and validated fitness testing, guided by the standards set forth by the American College of Sports Medicine and the National Strength and Conditioning Association. As a result, OceanView has become a destination for retirees who hold their health, wellness and fitness as a lifestyle priority. Due to this increased demand, OceanView's leadership saw the need to expand.
The new Fitness Pavilion will include a larger aerobics floor, a push sled and turf strip, extensive weightlifting options, spin bikes, suspension trainers, slide board, a bounce wall and flooring for slam exercise, and state-of-the-art cardio equipment, many with screens enabled with cable, wi-fi and streaming services. Kate added that while the equipment has been carefully selected to grow with the strength, power, balance and flexibility gains of the OceanView population, this new fitness facility will look and feel more like one you'd expect for collegiate athletics, rather than a "fitness center for seniors."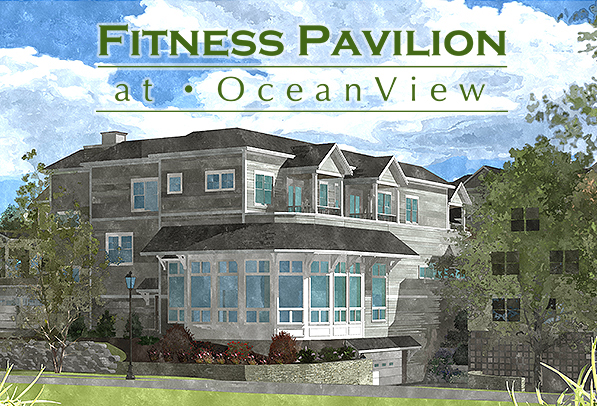 "We are on the cutting edge of what fitness means for those 55 and better," Kate concluded. "OceanView has always been the leader in retirement living, and today we embark on being the first to look toward this new, scientifically-based, fitness of the future."
The Fitness Pavilion will also include six new luxury apartments with dens, gas fireplaces, and underground parking. ONLY ONE of these spacious apartments remains for reservation! Learn more by contacting Gloria Walker today at: 207-781-4460.
https://oceanviewrc.com/wp-content/uploads/2019/09/Fitness-Groundbreaking-1.jpg
418
600
Dustin Bonk
https://oceanviewrc.com/wp-content/uploads/2019/10/ovlogo.png
Dustin Bonk
2019-08-19 00:00:00
2023-06-16 09:38:31
OceanView Fitness Pavilion Groundbreaking