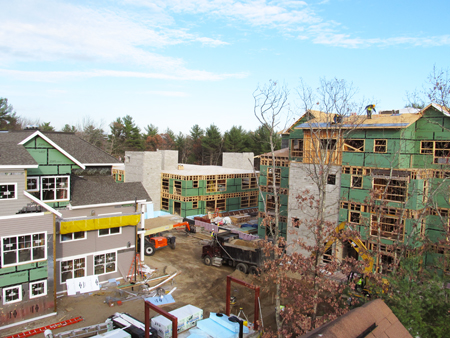 Blueberry Commons AND Legacy Memory Care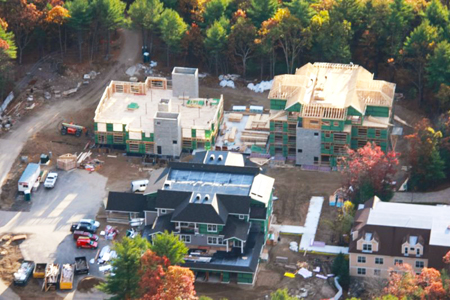 Blueberry Commons, as seen from this aerial photograph, shows exactly how beautifully the buildings are coming along!
Please notice the white cement foundation for the connector between the front, most complete building (#14) and Hilltop Lodge (on the bottom right). The foundation is only partially completed to building #16 (back right). Soon, these temperature controlled walkways will connect all three buildings, allowing indoor access between Blueberry Commons and our Lodge buildings!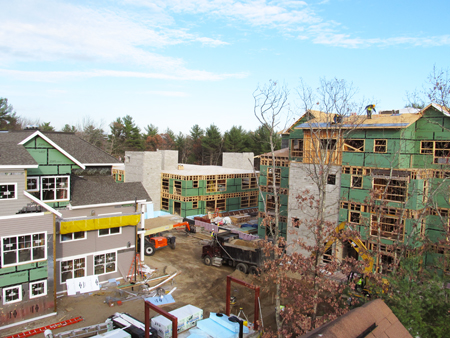 A view from the Hilltop Lodge roof with building 14 to the left, building 16 to the right and building 12 in the center background.
Legacy Memory Care Groundbreaking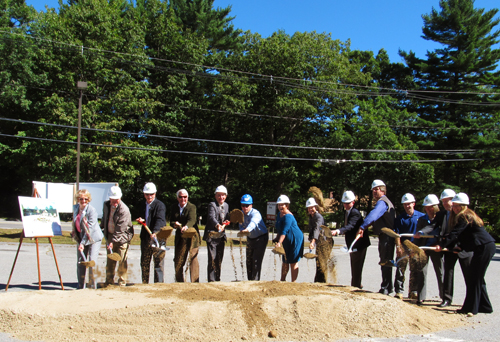 The second phase of the Falmouth School Redevelopment Project is Legacy Memory Care. Over 40 people attended the September 18th Groundbreaking Ceremony, including bankers, architects, engineers, OceanView staff and residents, and Senator Angus King's senior aid, Gail Kezer.
This five-million dollar project is all designed, financed and built by Maine companies – local banks, local contractors, local vendors, and a local development and management company, providing a boost to Maine's economy.
Visit our Legacy Memory Care Webpage for more information,
or contact Elaine DuMais at: 207-781-4621
https://oceanviewrc.com/wp-content/uploads/2019/09/BCUpdate2.jpg
338
450
Dustin Bonk
https://oceanviewrc.com/wp-content/uploads/2019/10/ovlogo.png
Dustin Bonk
2013-11-21 00:00:00
2023-06-16 09:45:10
Construction Update