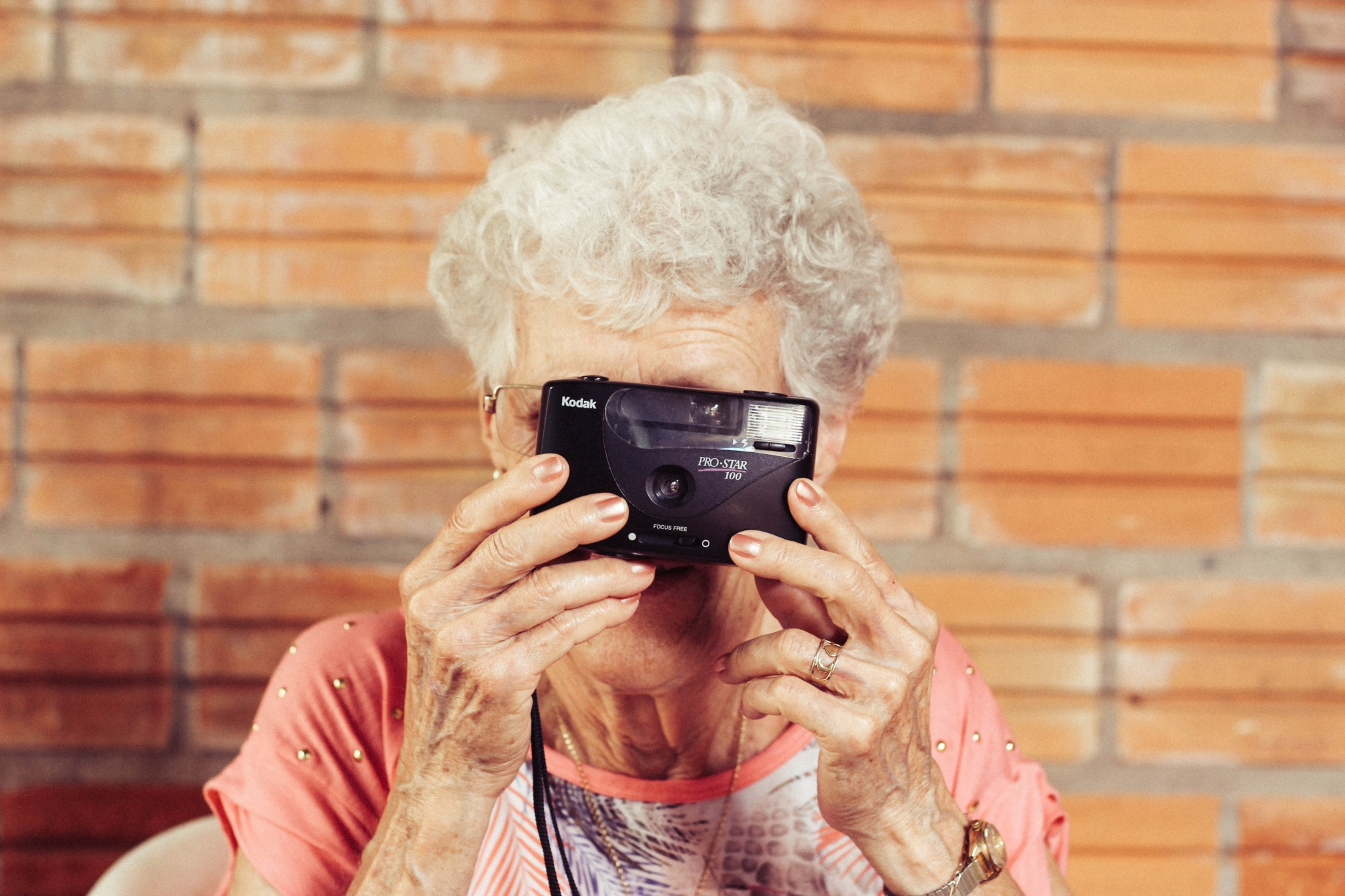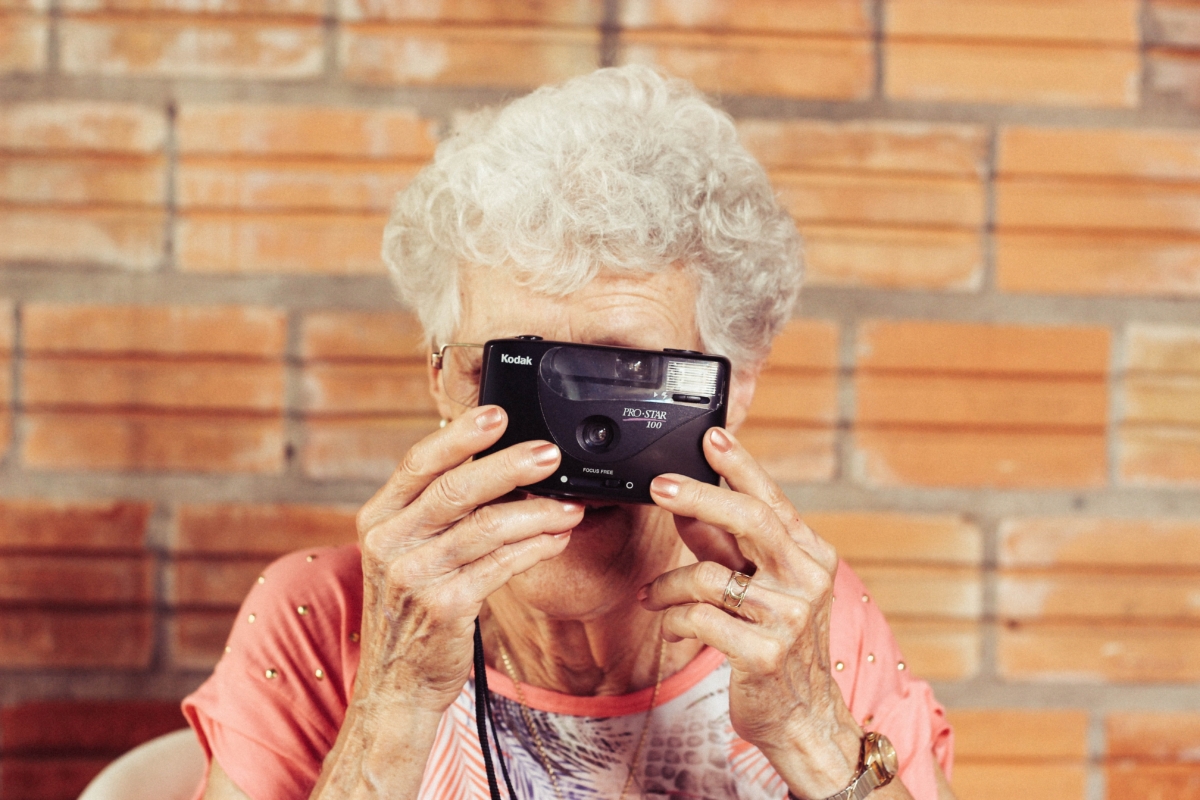 As we age, our cognitive functions can become impaired, leading to memory loss, dementia or Alzheimer's disease. Memory care can be a challenging path to travel for those who are trying to support their loved ones experiencing cognitive impairment at any level. 
There are certain activities that can not only help slow the symptoms of memory loss, but even keep it at bay – one of the best ways to support cognitive function is through photography. Photography can have such a positive impact on a person's well-being and there are so many benefits to this hobby, such as decision making, confidence and boosting self-esteem. Photography also encourages focus and calms the mind, aiding in anxiety and depression. Below, we highlight some of the incredible benefits of photography for memory support in seniors.
Benefits of Photography for Memory Support
Boosts Brain Activity
Engaging in photography helps to keep the brain active and enhance cognitive functions, which ultimately help maintain a healthy memory. Not only does the act of photography aid in brain health, but looking at photos can also stimulate memories through association. Pictures help provoke specific memories and any positive feelings that may be attached to them.
Strengthens Memory
Much like jotting notes down can help us remember certain tasks, studies have shown that taking photos can actually help us maintain visual details of our day. Taking to photography as a hobby allows those with cognitive impairment to strengthen their brain function and can significantly improve their memory.
Improves Mental Health
Not only can photography positively impact the effects of memory loss, it's also proven to be therapeutic in helping with common side effects that come with dementia or Alzheimer's disease, such as anxiety or depression. Having a hobby like photography can serve as a wonderful form of therapy for those who may be struggling because it encourages you to have new experiences, build confidence, and spend more time enjoying life!
Encourages Social Interaction and Communication
As humans, we need social interaction in order to thrive, which can be challenging for a person with impaired cognitive function. Photography opens up new opportunities to bond with others, such as sharing photos with loved ones or on social media or attending classes. The simple act of engaging over a shared interest or passion acts as a form of brain exercise and can do wonders for helping a person feel less isolated.
Tips for Using Photography
There are so many ways you can help encourage your loved one to lean into photography as a hobby! A few of our recommendations include:
Create a personalized scrapbook of their life, and leave spaces for the future that they can add to

Purchase a slideshow frame to include their photos, as well as photos of friends and family (make sure images are large enough to see easily!)

Go with them to a place they feel safe to encourage them to photograph the area

Encourage discussions about what they photograph and why they choose to do so
Legacy Memory Care at OceanView
Legacy Memory Care at OceanView offers a safe, secure community for those with dementia and memory loss. Our focus is always the resident first, ensuring that they enjoy the feeling of success and meaningful life experiences each and every day.
Uniquely designed with color and architecture to provide clear, direct cues to areas of activity, our Legacy Memory Care housing is state-of-the-art. There are 29 private apartments, and amenities include a large living area, library, classroom, media room, salon, and garden with a manicured walking path. This helps to promote personal engagement and comfortable surroundings among residents, while providing loved ones with peace of mind.
Our team of caregivers is compassionate, dedicated and fully committed to excellence; they are specially-trained in memory loss and are available to provide 24-hour assistance. If you are interested in learning more about our Legacy Memory Care at OceanView, please contact us today to speak with our team!
https://oceanviewrc.com/wp-content/uploads/2021/05/tiago-muraro-pwMds57bapI-unsplash-1-scaled.jpg
1707
2560
Callie Walker
https://oceanviewrc.com/wp-content/uploads/2019/10/ovlogo.png
Callie Walker
2021-05-24 17:47:33
2023-06-16 09:33:00
How to Use Photography for Memory Support in Seniors