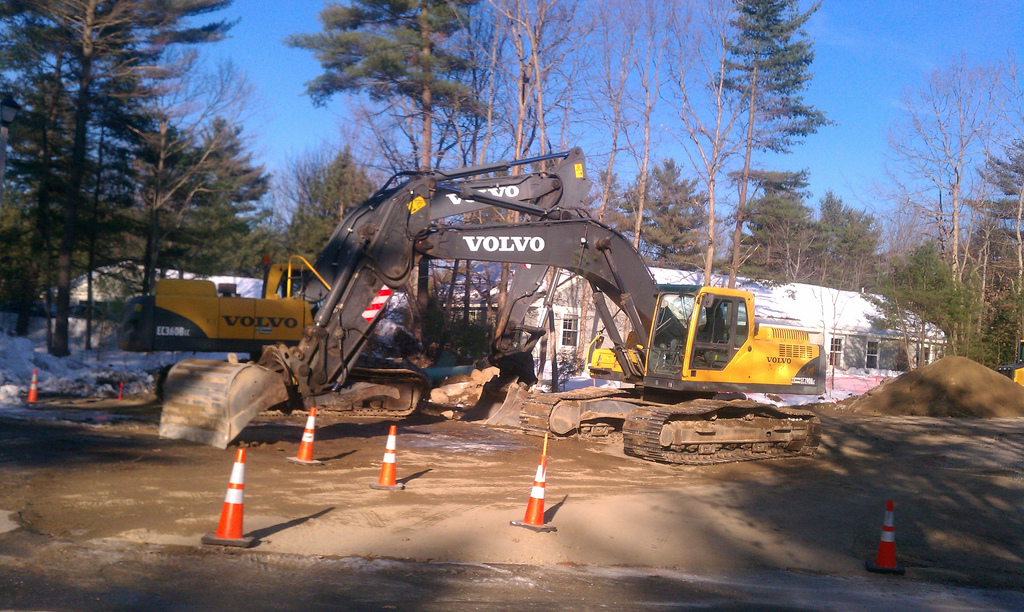 What do you do with a handful of beautiful trees when you need the space for construction but would hate to cut them down? Send them to summer camp, of course!
For John Wasileski, OceanView's owner and developer, it was easy. Because of John's love for marrying community planning and environmental conservation, he wanted to make sure that as we cleared space for our Expansion, we were able to save some of the beautiful trees and gardens planted in that area. By working with Lappin Landscaping, we have dug up many of the trees and their roots and transferred them to a nursery for safe keeping and care. They will then be replanted as part of our landscaping plan for the Expansion this fall. Even the bulbs from our backyard garden have been scooped up and taken home by OceanView friend Gail Jones, to be replanted when the garden is ready.
We also recently brought in a crane to move our Gazebo! The Gazebo is a resident favorite at the Main Lodge – it's a great spot to sit in the summertime with a good book or to watch outside when the snow is piling up around it in the winter.
Take a look below to see how things are shaping up this spring as part of our Main Lodge Expansion:
[nggallery id=8]
https://oceanviewrc.com/wp-content/uploads/2019/09/5453730434_f7ac89b4eb_b.jpg
612
1024
Dustin Bonk
https://oceanviewrc.com/wp-content/uploads/2019/10/ovlogo.png
Dustin Bonk
2011-04-15 00:00:00
2023-06-16 09:54:48
Main Lodge Expansion – Spring Update