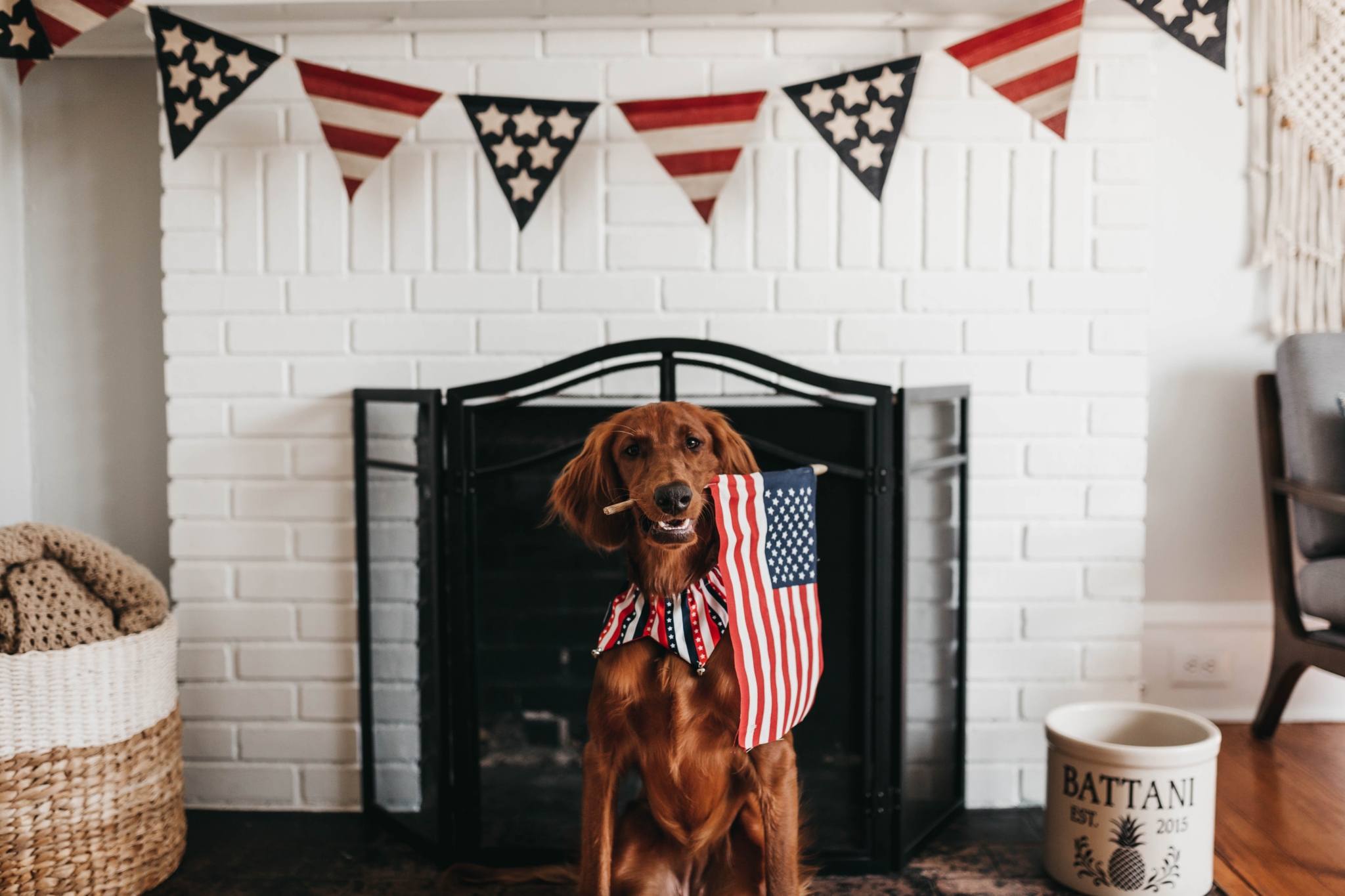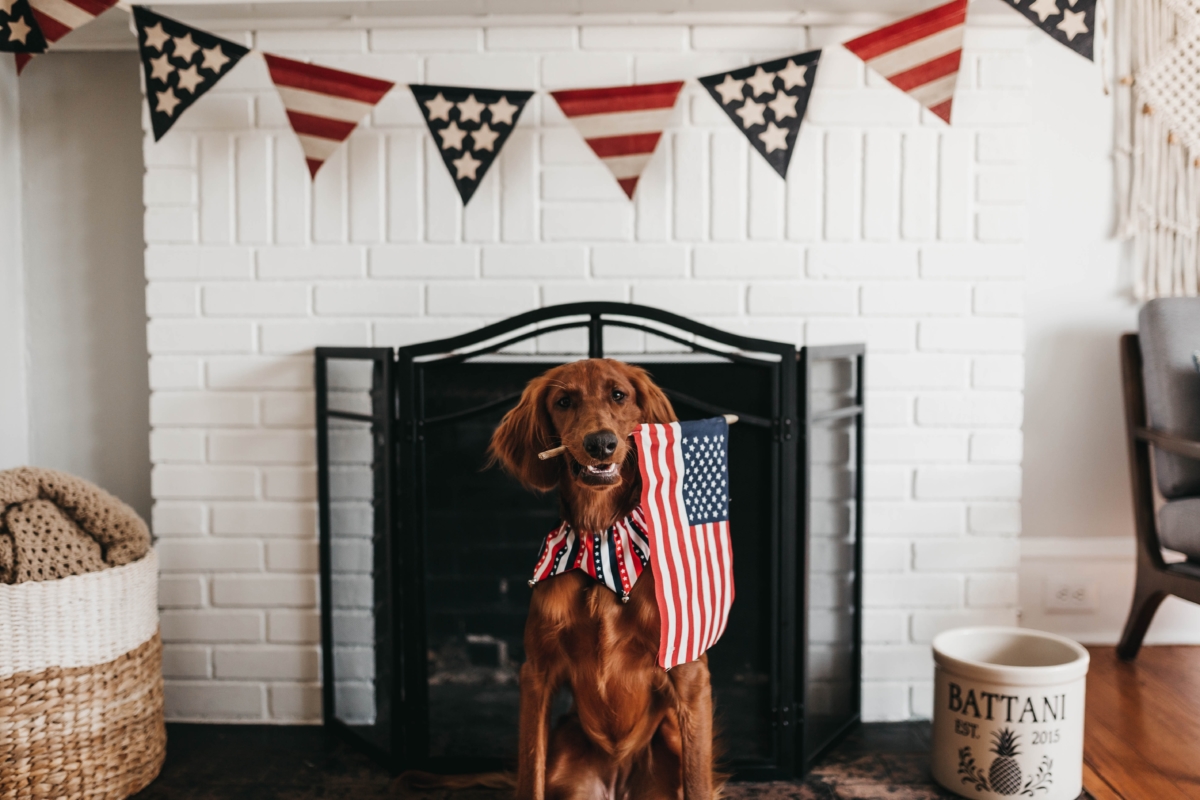 As one of the country's biggest and most celebrated holidays, 4th of July weekend is always sure to be a good time! Thanks to early July's perfect weather in Maine, there is no better time to commemorate the birth of American independence. While we love backyard barbecues (and there is certainly no shortage of them during the 4th of July), sometimes it's fun to celebrate a little outside of the box. If you don't have anything planned for America's 246th birthday and are looking for ideas, look no further. In anticipation of Independence Day, we've rounded up some 4th of July activities for active adults that are sure to have you feeling patriotic!
1. Bake Patriotic Desserts
Nothing says 4th of July like festive red, white and blue desserts! It's so much fun getting creative with this color scheme – come up with some sweets that will truly wow your loved ones. From marbled fudge and firecracker strawberries to blueberry pound cake, there are hundreds of delicious recipes available to try!
2. Go Camping
Again, you really can't beat the weather this time of year, so pack up your car and head out for a night or weekend of camping! There's nothing like cooking dinner over an open fire as the sun sets, stargazing, and chatting with loved ones over s'mores. You'll probably even catch the local fireworks in action!
3. Play Backyard Games
Looking to pass some time between your daytime plans and the start of 4th of July fireworks? Time to whip out the backyard games! There is no shortage of yard games to choose from, any of which could be a great way for a family to pass the holiday hours. Try cornhole, croquet, badminton, horseshoes, or even oversized Jenga to entertain and delight!
4. Get Out in Nature
This Independence Day, take some time to enjoy nature and soak in the sun, clear blue skies and warm Maine air! It's the perfect weekend to take a long walk, go for a hike, or even a bike ride. The best part? You will probably have the trails primarily to yourself!
5. Catch a Parade
Parades are always full of energy and excitement, with decorative floats, music and happy crowds. Celebrate the kick-off of the holiday weekend with your local town parade! A quick internet search or looking at your town's website should give you all the information you need!
6. Go Berry Picking
The beginning of July is prime time for berry picking, especially in Maine! There are so many local U-pick farms to choose from offering an abundance of juicy summer fruits like blackberries, strawberries and blueberries. Some of our favorite farms include:
An added bonus? Once you've picked as many berries as you possibly can, bring them home to bake a festive 4th of July pie or dessert!
7. Visit a Historical Landmark
A wonderful, unique way to reflect on America's past is by visiting and learning about historical landmarks. Maine has a rich history to share, so you have your pick when it comes to what you want to learn about! From the Sabbathday Lake Shaker Village in New Gloucester to the Cushnoc Archeological Site in Augusta, check out one (or a few!) of Maine's incredible historic sites.
8. Read Up on American History
If you're not able to travel during the holiday weekend or would simply prefer to lay low and relax, you can still get your dose of American history by reading up on it! Dive into a historical biography of famous American figures, or even download an audiobook – whatever your preferred method, it's a great way to spend some time learning about our history. If you're looking for some ideas, this list offers a great selection to choose from!
9. Relax at a Lake
There is nothing like a day at one of Maine's pristine lakes to make you appreciate where you live! Pack a lunch, some towels and beach chairs and prepare for a relaxing, enjoyable day in the sun this 4th of July.
10. Watch the Fireworks
Of course, it wouldn't be a true Independence Day celebration without experiencing the magic of annual 4th of July fireworks! No matter how old we get, there is something special about feeling the reverberation of each burst and watching the night sky light up. In fact, one of the most iconic firework shows in Maine takes place right in Portland's East End, overlooking the Casco Bay.
OceanView at Falmouth
OceanView at Falmouth is an active retirement community located in stunning Falmouth, Maine. We truly offer retirement living for the 21st century! Our homes, which range from independent apartments and cottages to assisted living and memory care, include a 100% refundable entrance fee and 24/7 maintenance. This provides our residents with stress-free living, sociability, security and peace of mind for the future, so you can simply enjoy your retirement!
To learn more about our community at OceanView, please contact us today!
https://oceanviewrc.com/wp-content/uploads/2022/06/camylla-battani-gZltlzPun9c-unsplash-scaled.jpg
1707
2560
Callie Walker
https://oceanviewrc.com/wp-content/uploads/2019/10/ovlogo.png
Callie Walker
2022-06-23 17:38:00
2023-06-16 09:29:30
4th of July Activities: 10 Fun Ways to Celebrate