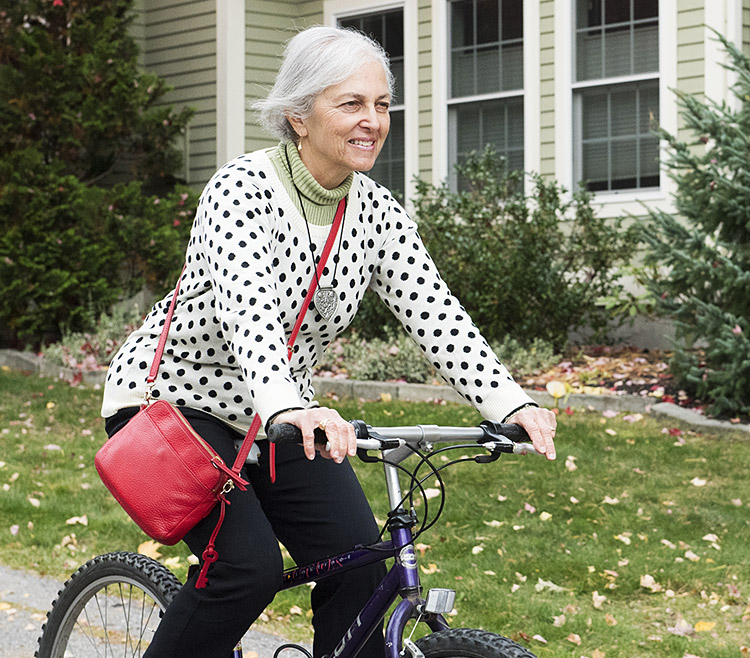 If you are at the point in your life where you're ready to retire and enjoy your golden years to the fullest, Maine could very well be the place for you! Boasting a combination of breathtaking natural scenery, unique local art and culture, award-winning food, and endless opportunities to learn and explore, there is something for everyone in the Pine Tree State. Keep reading for 8 reasons you should retire in Maine!
1. Reasonable Cost of Living
Maine has the lowest cost of living in New England, with Portland being ranked as one of the most affordable cities in the nation for an active retirement lifestyle. While the cost of living in New England is generally higher compared with more southern states, you can enjoy lower costs of groceries, amenities, and healthcare with the same wonderful seasons, nature and coastline that New England states offer.
2. Abundant Outdoor Recreation
Regardless where you choose to live in Maine, you're never more than an hour from some of the best hiking, skiing, biking, boating and fishing in the region! Maine is home to:
7.5 million acres of forest

3,600 miles of coastline

97 mountains

3,400 lakes
It's more than likely you will have a beautiful nature trail, lake or even ocean within a few miles of your home, so you can enjoy the best Maine has to offer anytime you'd like!
3. Safe Cities and Towns
If you find yourself wondering, "Is Maine a good state to retire in?" this should be a major factor on your list of pros! Due to its extremely low crime rates, Maine has been ranked as the #1 safest state in the country for over a decade by the Institute for Economics and Peace (IEP). Consider that one less thing to worry about, so you can enjoy a stress-free retirement!
4. Unique Local Culture
Maine boasts a culture unlike anywhere in New England, with incredible food, world-renowned art, endless outdoor activities and much more. 
The Portland Museum of Art has thousands of pieces ranging from local artists to Picasso, Homer and Matisse; you can also find world-class collections at other museums across the state, including Bowdoin College Museum of Art, Colby College Museum of Art and Farnsworth Art Museum. 
Looking to pick up a new class or refresh your skills? The University of Southern Maine's Osher Lifelong Learning Institute (OLLI) offers local programs that encourage seniors to continue their education. Whatever your interests may be, there are endless local cultural experiences to enjoy in Maine – truly something for everyone!
5. Award-Winning Cuisine
The dining scene in Maine has caused quite a stir in recent years, garnering attention from major food and travel writers. If you consider yourself a foodie, you're in luck! There are award-winning restaurants not only in Portland, but up and down the coast of Southern Maine, waiting to be experienced.
6. Fun for Family & Friends
When we say there is something for everyone in Maine, we don't just mean for active seniors enjoying their retirement! Maine draws an astonishing amount of visitors each year, and for good reason – with its pristine beaches, outdoor opportunities, amusement parks and more, it's a destination for all ages. Your family and friends will be begging to come and visit!
7. Accessible Healthcare
Maine's strong network of healthcare providers and accessible insurance continue to rank it as one of the healthiest states in the country. Several of our hospitals are considered some of the top-performing in the country – this includes Portland's Maine Medical Center, but also more rural hospitals such as Rumford Hospital, Mount Desert Island Hospital Organization, and Inland Hospital in Waterville. Consider retiring in Maine to be an investment in your lifelong health!
8. Easy to "Go Green"
With sustainable living at front of mind (and more important than ever), Maine is the perfect place for those who are trying to live a "greener" lifestyle with its abundant natural resources.  At OceanView, we prioritize green living in our retirement community – since 2009, we've eliminated more than 1.4 million pounds of carbon pollution by harnessing abundant solar energy!
Retire in Maine with OceanView at Falmouth
OceanView at Falmouth is an active retirement community located just minutes north of Portland in scenic Falmouth, Maine, overlooking  Casco Bay and the Presumpscot River Estuary. For more than 30 years, OceanView has combined active and carefree living with environmental sustainability and nature to provide you with retirement for the 21st century!
OceanView offers a wide variety of cottages and apartments that are as unique as each resident. Leave any worries about home ownership and maintenance in the past – our 100% refundable entrance fee arrangement and 24/7 maintenance services are designed to give you the most stress-free, enjoyable retirement experience possible!
When you retire in Maine, you truly get to experience your active retirement "The Way Life Should Be." To learn more about our community at OceanView, please contact us today!
https://oceanviewrc.com/wp-content/uploads/2019/12/schedule_visit6.jpg
658
750
Callie Walker
https://oceanviewrc.com/wp-content/uploads/2019/10/ovlogo.png
Callie Walker
2021-04-26 22:00:44
2023-06-16 09:33:02
8 Reasons You Should Consider Retiring in Maine