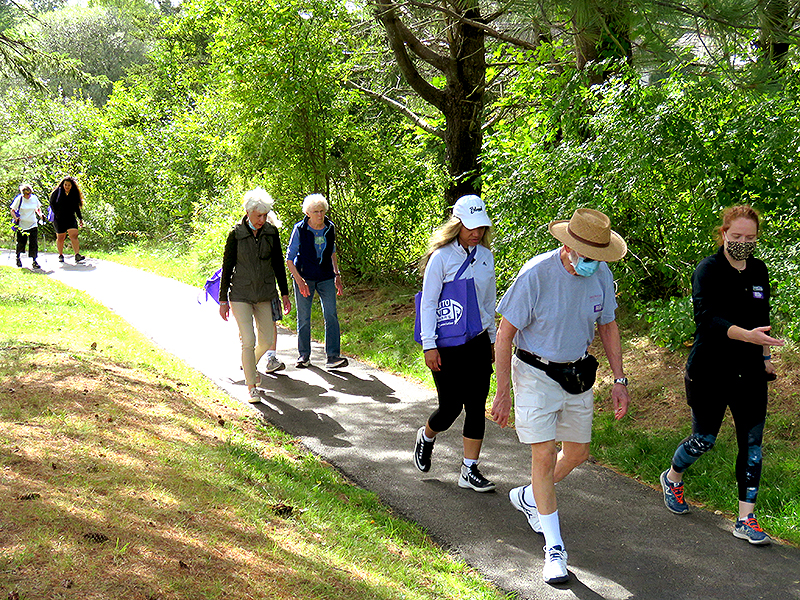 If you're looking at options for retirement, you may have heard the terms Continuing Care Retirement Community (CCRC) and Continuum of Care Retirement Community. Though they sound similar, you may be wondering if there is actually any difference between these terms. In fact, there is a bigger difference than you may think! 
Below, we explain each of these types of retirement communities and how understanding their benefits can help you determine which type of retirement lifestyle is best for you!
Continuum of Care vs. Continuing Care Retirement Community
Both types of retirement communities allow seniors to stress less, knowing that regardless of what their future brings, they will have access to the care and services needed to live a comfortable, happy life:
Continuing Care Retirement Community (CCRC) – A particular type of retirement community that incorporates care accommodations for each stage of a person's senior years: independent living, assisted living, and nursing home care.
Continuum of Care Retirement Community – Similar to a CCRC, but may not offer nursing home care. Instead, they offer a comprehensive range of healthcare services that apply to various levels of need, all within one community, but in a less institutional, more home-like setting. This allows for residents to pay only for the care they need rather than prepaying for the possible need of future care. (This is typically built into CCRC pricing.) With a living will specifying comfort care at the end of life, most residents can stay "at home" in their community under this model with hospice care added as a Medicare-covered service when ordered by a physician. 
OceanView at Falmouth offers a continuum of care to our residents! 
What's Offered at a Continuum of Care Retirement Community
A continuum of care isn't a universal feature in all retirement communities, so understanding the options in this spectrum can help you determine if it's best for you! 
Independent Living
At OceanView, our independent living options are unique in variety and are designed to promote an active lifestyle. Services can include anything residents want or need, from dining and housekeeping to wellness programs and transportation! 
Housing options we offer for independent living include:
Main Lodge Proper – Beautifully renovated apartments located in our Main Lodge, in the same building as our grand dining room, game room, library, and Wellness Center.
Main Lodge Expansion – Luxury apartments complete with fireplaces and balconies, several of which boast views of the breathtaking Presumpscot River Estuary and Casco Bay.
Hilltop Lodge – Spacious apartments that conveniently reside in the same building as our fitness studio, screening room, and underground parking garage for easy indoor access.
Schoolhouse Cottages – Airy cottages with 2 bedrooms, 2 bathrooms, gas fireplaces, all-season sunrooms, and patios. They can also include walk-out basements and 2nd floor lofts depending on your preference! All have solar panels and come with generators.
Cottages I, Cottages II & III – Cottages with the option between two efficient and spacious floor plans, ranging in size and layout. They are complete with heated garages, screened-in porches and/or sunrooms.
Whipple Farm – Spacious and customized Colonial-era homes speckled throughout a historic neighborhood, with floor plans including sunrooms, basements, lofts, screened-in porches, gas fireplaces and more! 
Blueberry Commons – Luxury corner apartments that can size up to 1,800 square feet, complete with stunning fireplaces and balconies overlooking the property.
Assisted Living
Assisted living integrates independence with daily living support for each resident, whether that is medication assistance, dressing, or so forth. OceanView's Falmouth House allows residents to live life to the fullest and enjoy everything retirement has to offer while still receiving customized care with four levels of assistance. Each of our Falmouth House residents is involved in creating their care plan and schedule, available as needed 24-hours a day. Combined with beautiful private apartments that are centrally located within the community, Falmouth House helps residents who need extra support to simply enjoy their retirement without worry!
Memory Support
At OceanView, we offer state-of-the-art housing options designed for residents who have dementia and cognitive impairment. Legacy Memory Care consists of 29 private apartments custom designed to encourage the feeling of success by using implicit cues, architecture and color. This helps to ensure that each resident has meaningful life experiences in a safe, comfortable and caring environment with two levels of assistance. In addition to amenities including a salon, library, media room and stunning garden, our team of specially-trained caregivers provide 24-hour care and assistance. 
OceanView at Falmouth
Our continuum of care retirement community at OceanView offers you enjoyment in your current lifestyle and peace of mind for the future, should your needs ever change! Whether you're looking for an independent cottage, assisted living apartment or even memory care support, our homes at OceanView offer the best retirement living options with peace of mind for the future regarding long-term care in Maine. 
To learn more about our community or to schedule a tour, please contact us today!
https://oceanviewrc.com/wp-content/uploads/2021/10/OceanViews-Walk-to-End-Alzheimers.jpg
600
800
Callie Walker
https://oceanviewrc.com/wp-content/uploads/2019/10/ovlogo.png
Callie Walker
2022-08-17 16:52:13
2023-06-16 09:29:24
Continuing Care Retirement Community vs Continuum of Care: What's the Difference?