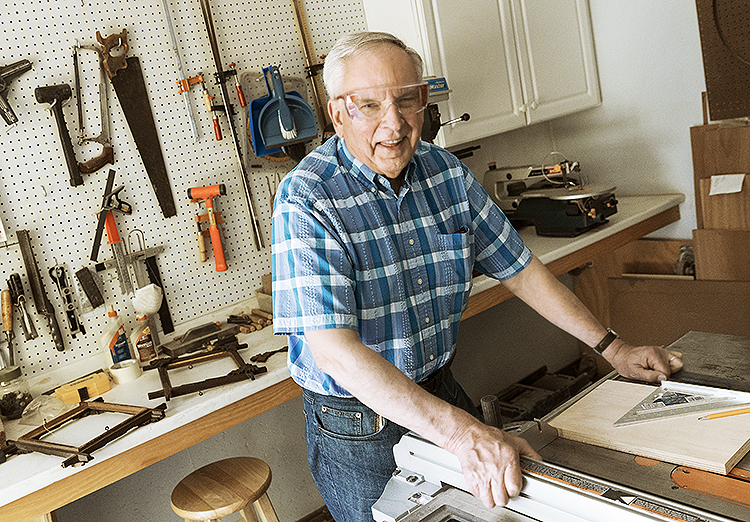 Retirement planning is an important part of aging, as you want to be sure that you have the details sorted in advance so you don't have to worry when the time comes. Do you find yourself wondering when to retire? There is no straightforward answer – it depends on several factors, from finances to health. To help you determine what age is best for your situation, we break down the different benefits between retirement age groups to help guide you through your planning process.
Important Retirement Factors to Consider
There are so many different parts of your life you'll want to evaluate before you decide when to retire. Some factors to consider include:
Current career (and how much you enjoy it)

Education, including total cost, any outstanding student loans, and length of time spent in school

Children

Mortgage or rent

Overall health and associated healthcare costs

Net worth

Income generation
The above list is just a sampling of the life factors to keep in mind as you determine whether you want to retire early, delay your retirement, or plan to retire at the normal age.
Early Retirement
Early retirement is referred to as such because it's before a person is able to withdraw their Social Security benefits, which is generally between ages 55 – 64. If you find yourself in solid long-term financial standing, retiring before the age of 55 can be ideal. Some of the advantages of early retirement can include:
Reduced stress related to career and homeownership

Additional free time to pursue passions, pick up new hobbies and travel

More opportunities to spend time with loved ones such as children, grandchildren and aging parents
Normal Retirement
The upper 60s is considered "normal" retirement age, meaning you've had time to build up a solid financial nest egg but are still young enough to enjoy your hard-earned retirement years! Though it's not required by any means, many people are ready for retirement at this stage in their lives. You are also eligible for Medicare after age 65, which can not only help financially but ease any healthcare-associated worries.
Late or Delayed Retirement
A late or delayed retirement is defined as those who wait until after age 65 to retire. There are many reasons you may decide to wait until after the "normal" retirement age, whether it be a dedication to your profession, the desire to be more financially secure, or something else. As with an early retirement, there are benefits that come with a delayed retirement, too! Advantages of a late retirement can include:
Continued satisfaction and purpose from your career

Maximize Social Security and grow additional investments

More time to decide how (and where) you'd like to spend your retirement years
OceanView at Falmouth
There is no "perfect" age for retirement – it all depends on your personal health, financial means and life goals. Ultimately, you want to retire at the age best for you, and independent living retirement communities are a wonderful next step!
OceanView can accommodate lifestyles for residents in any stage of their retirement – we offer all the benefits of fun activities, fitness, continued education and fine dining without any of the stress related to a career or homeownership. Pursue your interests (and discover new ones!) while being involved in our active community at whatever level you choose.
Live your retirement years to the fullest at OceanView! To learn more about our active retirement community or to schedule a tour, please contact us today.
https://oceanviewrc.com/wp-content/uploads/2020/04/Tom.jpg
522
750
Callie Walker
https://oceanviewrc.com/wp-content/uploads/2019/10/ovlogo.png
Callie Walker
2022-09-20 14:08:40
2023-06-16 09:29:23
When Is the Ideal Time to Retire?