OceanView at Falmouth was named the top winner in the Business Leadership Category at the 'eco-Excellence Awards' held in Portland.
The 'eco-Excellence Awards' is an annual program organized by 'ecomaine' to recognize individuals, businesses and schools that demonstrate effectiveness in raising awareness, community impact, and ease of replication of their sustainability programs or initiatives. A non-profit, 'ecomaine' is a recycling and waste-to-energy operation serving a third of the Maine's population.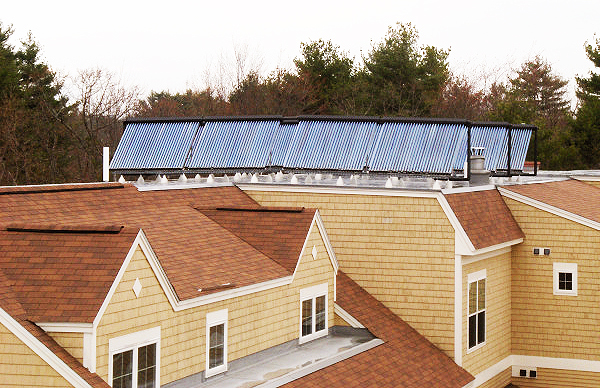 As OceanView has thrived and grown over the past 31 years of operation, it has kept a thoughtful eye toward sustainability. The list of OceanView's accomplishments include diversion of 30,000 pounds of food scraps, dozens of kilowatt hours of grid-tied solar electric, a 360-tube solar hot water collector, 18,000 gallons of displaced propane, over $1 million invested in renewable energy, elimination of more than 223,000 pounds of CO2 emissions, and rooftop solar arrays being installed on new residences which will each save an additional 4,000 to 5,000 pounds of CO2 per year.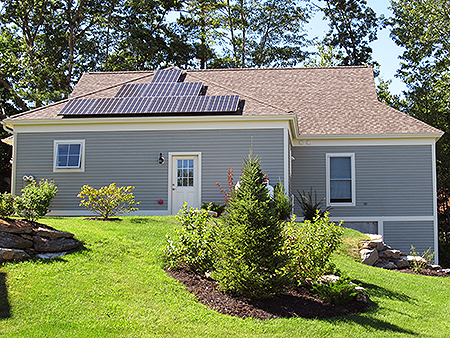 OceanView's community also offers a robust composting and recycling program. Cooking oil is recycled and reused for biodiesel and soaps, produce and seafood is locally-sourced, all disposable products are sourced from recycled or compostable materials, along with the composting of food waste. The construction of OceanView's Blueberry Commons, Legacy Memory Care, Lunt School, and Schoolhouse Cottages projects recycled 95% of all waste and surplus materials. Solid core wood doors, vinyl windows, cabinetry, appliances, and laminate countertops from older buildings are continuously donated to Habitat for Humanity.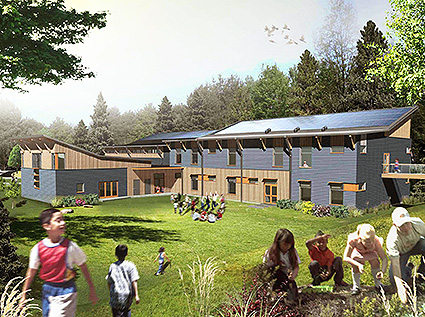 Artist's rendering of the Friends School of Portland
Through a funding partnership with the Friends School of Portland, OceanView enabled the school to fulfill its vision of being a 'Net Zero Building' with the purchase and installation of a 144-panel solar array. The facility was the first commercial project in the Maine, and the third school in the nation, to achieve 'Passive House Certification' – the highest international energy efficiency standard.
"The Business Leadership category recognizes businesses that don't operate under a mission focused on environmental sustainability or conversation, but who make it their job to integrate it into everything they do. OceanView has done a notable job of demonstrating that both large scale and small-scale sustainability programs are achievable and replicable," said Caleb Hemphill, chair of 'ecomaine's' Outreach & Recycling Committee. "We have a growing need for senior housing solutions and OceanView is an exemplary, very relevant model to other developers across the state."
https://oceanviewrc.com/wp-content/uploads/2019/06/sustain_eco.jpg
904
1200
Dustin Bonk
https://oceanviewrc.com/wp-content/uploads/2019/10/ovlogo.png
Dustin Bonk
2017-03-20 00:00:00
2023-06-16 09:40:18
OceanView Awarded Top Winner in Business Excellence