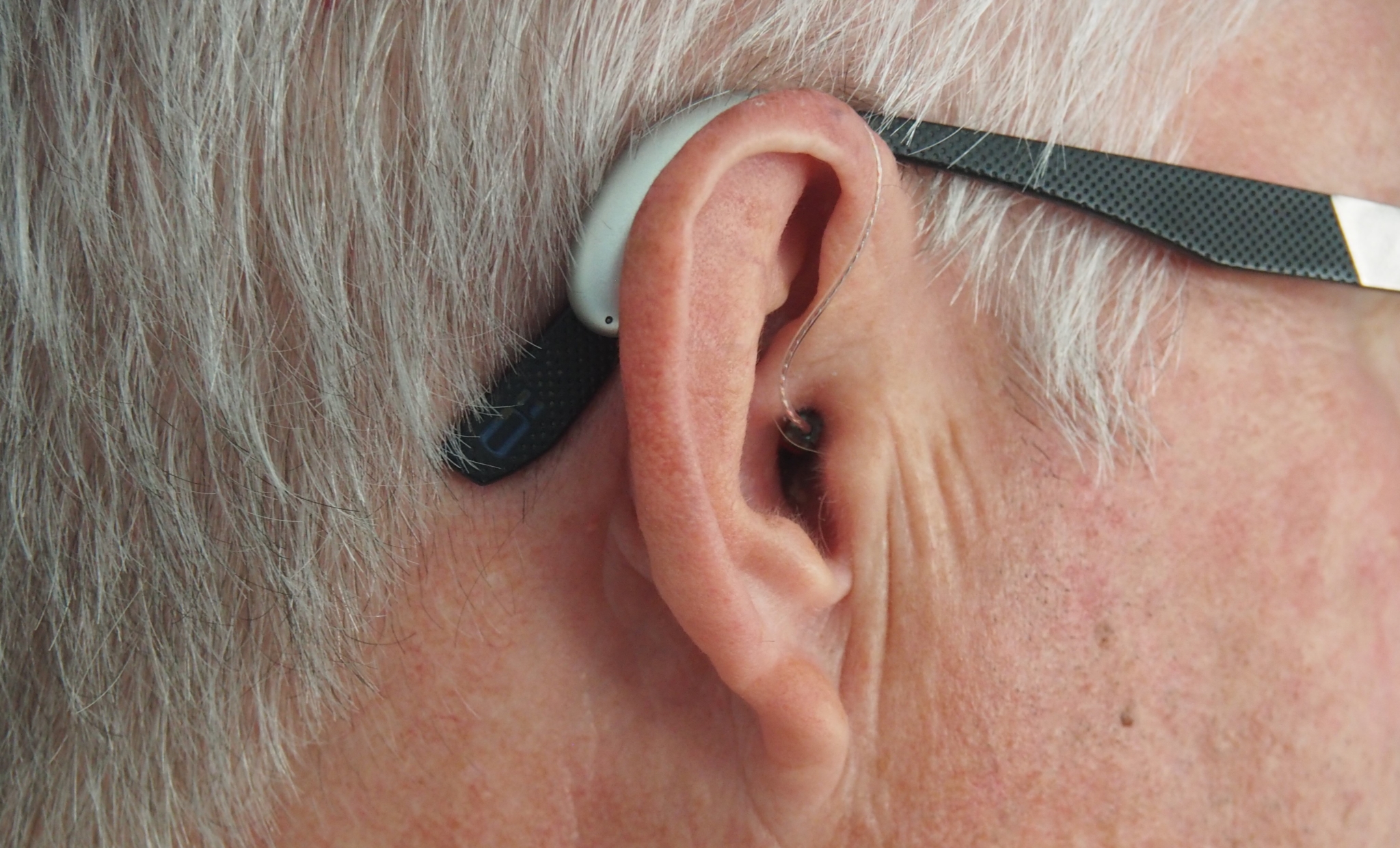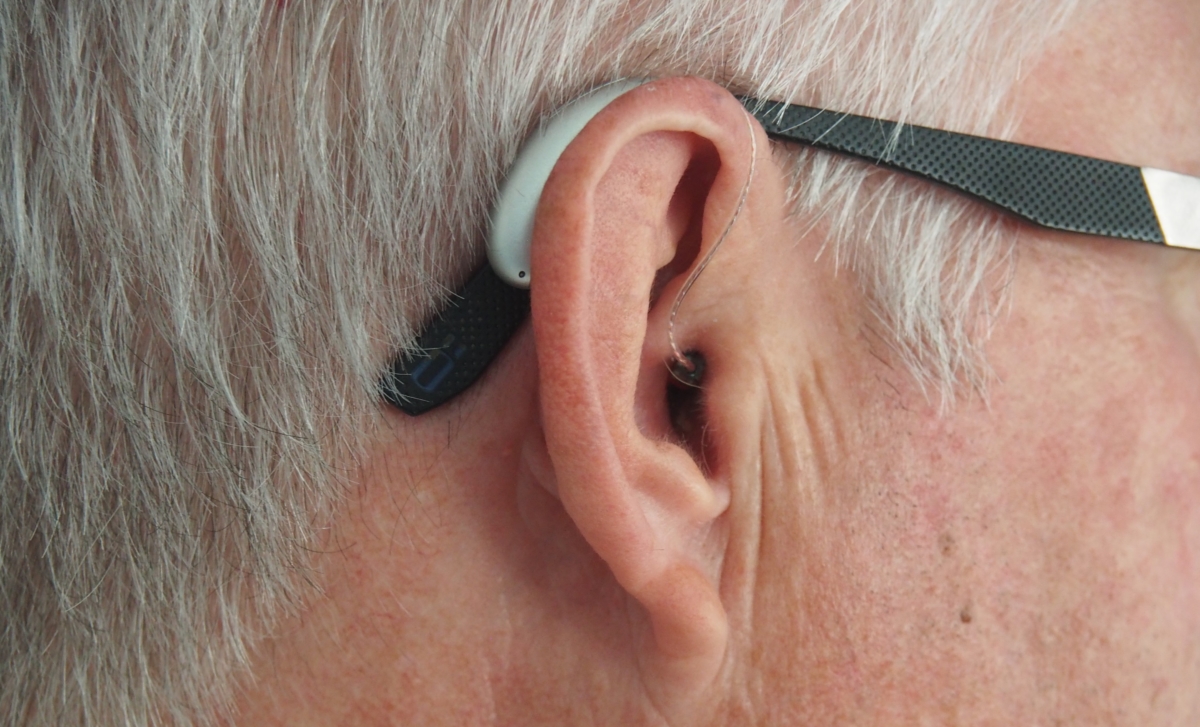 This is part of an ongoing series of lectures about issues impacting older adults, which OceanView at Falmouth sponsors for residents and members of the community. To find out about future programs at OceanView at Falmouth, go to oceanviewrc.com.
---
Recognizing Hearing Loss and Knowing What to Do
Hearing loss is surprisingly common — roughly one in three people between ages 65 to 74 has hearing loss, and nearly half of those older than 75 have difficulty hearing, according to National Institute on Aging. And yet those with hearing loss wait an average of seven years to seek help, after they first start experiencing symptoms.
Waiting can have consequences, as undetected hearing loss is linked with a myriad of health issues, including diabetes, hypertension, social isolation and anxiety. What's more, those with hearing loss experience cognitive decline up to 40% faster than those with normal hearing, research shows.
"There's a lot of denial," says Debra Bare-Rogers, an Advocate for Telecommunications Relay Services for Disability Rights Maine. "People think, 'I'm  not old enough,' but they don't realize it can happen at any age." Bare-Rogers, who sits on the board of the Association of Late Deafened Adults, began experiencing hearing loss when she was in her early 40s.
Bare-Rogers, who serves on the board of the Hearing Loss Association of America (HLAA) and is a certified Hearing Loss Peer Mentor, recently came to OceanView at Falmouth to speak with the community about the effects of untreated hearing loss, and tell them about resources for support.
Here are five insights she offered:
Recognize the signs
The signs of hearing loss can be different for each individual, but it's a good idea to get checked if you find yourself frequently asking people to repeat themselves, or turning up the volume of the radio and TV on a regular basis. It may sound like people are constantly mumbling or muffling their words, or you feel like you're constantly catching just parts of conversations.
See your family doctor
The doctor can do an exam to find out if there is some physical cause of the hearing difficulties, like a buildup of earwax, or some other obstruction in the ear, which can be easily remedied in an office visit. In some cases, inflammation in the ear, or structural abnormalities in the bones of the ear can cause issues. The doctor can also conduct some basic screening tests to find out how you're responding to sounds. If necessary, the doctor will refer you to an audiologist or an Ears, Nose, and Throat doctor (ENT), for further screening.
Be patient with the process
If you do find that you need a hearing aid, or another type of amplification device, be patient. Often people think that once they spend the money on hearing aids, it should be a quick fix, but it takes a while to adjust and have hearing aids adjusted to meet your needs, and getting used to wearing them in your everyday life.
Get comfortable with new communication habits
If you are having trouble hearing, regardless of whether you have any sort of amplification device, it's important to let people know that you have a hearing problem. Ask them to face you and speak slowly and more clearly, and let them know if you don't understand.
Reach out for help
If you're struggling with hearing loss, there are many resources and services that can help make everyday life easier, from free speech-to-text apps for smart phones to teleconference captioning services to pocket-sized assisted listening devices which amplify incoming sound. You can also take advantage of services like Maine Relay, a free statewide service that connects telephone users with individuals who are experiencing hearing loss. Qualified applicants can receiver specialized phones or hearing aids through the Telecommunications Equipment Program: https://drme.org/deaf-services/tep
Contact Debra-Bare Rogers at Disability Rights Maine at drogers@drme.org
 To find out about future programs for older adults at OceanView at Falmouth, go to oceanviewrc.com.
https://oceanviewrc.com/wp-content/uploads/2022/12/Hearing-Aids-Unsplash-scaled.jpg
1551
2560
Dustin Bonk
https://oceanviewrc.com/wp-content/uploads/2019/10/ovlogo.png
Dustin Bonk
2022-12-09 12:52:51
2023-06-16 09:29:19
Recognizing Hearing Loss and Knowing What to Do