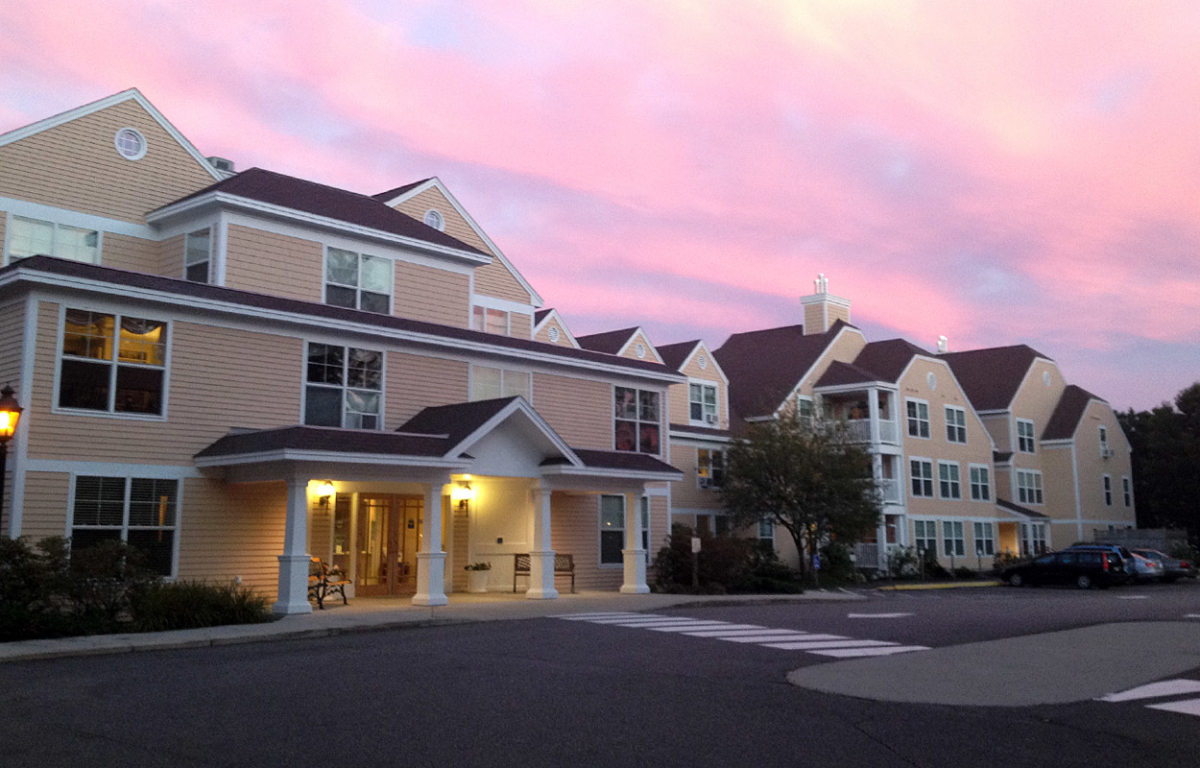 Retirement can be one of the most liberating and fulfilling times of your life. You finally have the time to relax, explore your hobbies, travel, and spend more time with your loved ones. However, it's important to find a living arrangement that meets your needs and preferences as you age. If you're thinking about moving to a retirement community or senior apartment in Maine, there are many factors to consider that will ensure you'll be happy, healthy, and engaged. 
In this article, we'll discuss ten critical factors to look for in senior living communities and highlight some of the incredible accommodations offered by OceanView at Falmouth in Falmouth, Maine.
What to Look for in a Retirement Community or Senior Apartment in Maine
1. Location
Finding a retirement community near your family, friends, and healthcare providers can make the transition smoother and more enjoyable, especially knowing your loved ones are close by! OceanView is conveniently located in Falmouth, Maine, just a few miles drive from the bustling city of Portland. With close proximity to the ocean, the mountains and the city, there is no shortage of experiences to be had!
2. Atmosphere
When you visit a senior living community, pay attention to the atmosphere and overall feeling. The atmosphere at OceanView is warm, inviting, and friendly, and the staff is committed to providing a comfortable and enjoyable experience for residents.
3. Community Engagement
One of the most significant benefits of senior living is the opportunity to connect with like-minded individuals. At OceanView, there are nearly endless opportunities to socialize and form connections with other residents. Attend educational luncheons, indulge in locally-sustainable dining at our historic Whipple Farmhouse, enjoy a weekly movie screening in our Screening Room. This is just a small example of the many enriching social opportunities that await residents at OceanView!
4. Amenities
Active senior living communities should offer a wide range of amenities and activities to support a fulfilling lifestyle, which is just what we do at OceanView! We offer incredible amenities, including a state-of-the-art fitness center with personal training staff,  a heated all-season pool, expansive game room, on-site Screening Room for movies, and our Golf FORE Life program that allows residents complimentary access to three local golf courses. 
We want our residents to simply enjoy retirement without the burden of homeownership, which is why we offer inclusive interior and exterior maintenance services. Whether you need landscaping or gardening, monthly housekeeping services, or even an unexpected house emergency, any and all home maintenance needed is taken care of by our expert team! 
5. Dining Options
Many senior living apartments offer diverse culinary options that allow residents to enjoy healthy and delicious meals. At OceanView, our dining experience is truly second-to-none, with several options to choose from. Enjoy breakfast, lunch or dinner in the Main Lodge Dining Room, or indulge in baked pastries, fresh salads, grilled paninis and more from our Gazebo Grille Cafe. Our historic Whipple Farmhouse is a seasonally-focused fine dining restaurant on campus, featuring a range of mouthwatering entrees, appetizers and desserts alongside a selection of wines and craft beers with an unbeatable view. 
6. Healthcare Services
As you age, you may need access to healthcare services that allow you to live comfortably and independently. Should care needs arise, OceanView has an on-site Community Wellness Coordinator that provides health advocacy services for a completely customized healthcare plan. 
OceanView offers support through every stage of retirement, from independent or assisted living to memory care, to provide peace of mind for each resident.
7. Transportation
Seniors who no longer drive or prefer not to may need transportation services to visit the grocery store  doctors' appointments or social events. OceanView offers transportation services that accommodate the needs of residents – we also have a Concierge Van Shuttle service provided for easy access on campus
8. Pet Policies
For seniors with pets, it's essential to find communities that welcome furry friends. OceanView has a pet-friendly policy and welcomes pets that meet certain requirements. You'll find that many residents enjoy retirement living alongside their beloved dogs and cats!
9. Accessibility
One of the most important factors when it comes to choosing a retirement community or senior apartment in Maine is safety and comfort. Seniors with limited mobility or disabilities must find apartments that accommodate their unique needs. OceanView provides accessible homes and apartments to suit the needs of every resident.
10. Availability of Support Staff
Seniors who require specialized care and support services need to find apartments that offer such services. OceanView has reliable and compassionate staff who work to support every resident and their unique needs. We are here for you 24/7, for anything you may need.
OceanView at Falmouth
Finding the right senior living community in Maine can feel like an overwhelming process, but it doesn't have to be when you know what to look for! By considering the factors that are important to you, you can make the right choice for your needs. When it comes to senior living, OceanView at Falmouth goes above and beyond to meet and exceed every resident's needs and preferences. 
We encourage seniors who are considering a Maine retirement to inquire about the living arrangement options at OceanView at Falmouth. Contact us today to learn more or schedule a tour of our community!!
https://oceanviewrc.com/wp-content/uploads/2019/11/gallery_4.jpg
800
1250
Callie Walker
https://oceanviewrc.com/wp-content/uploads/2019/10/ovlogo.png
Callie Walker
2023-11-21 15:20:39
2023-11-21 15:20:39
A Guide to Choosing the Right Senior Living Community in Maine