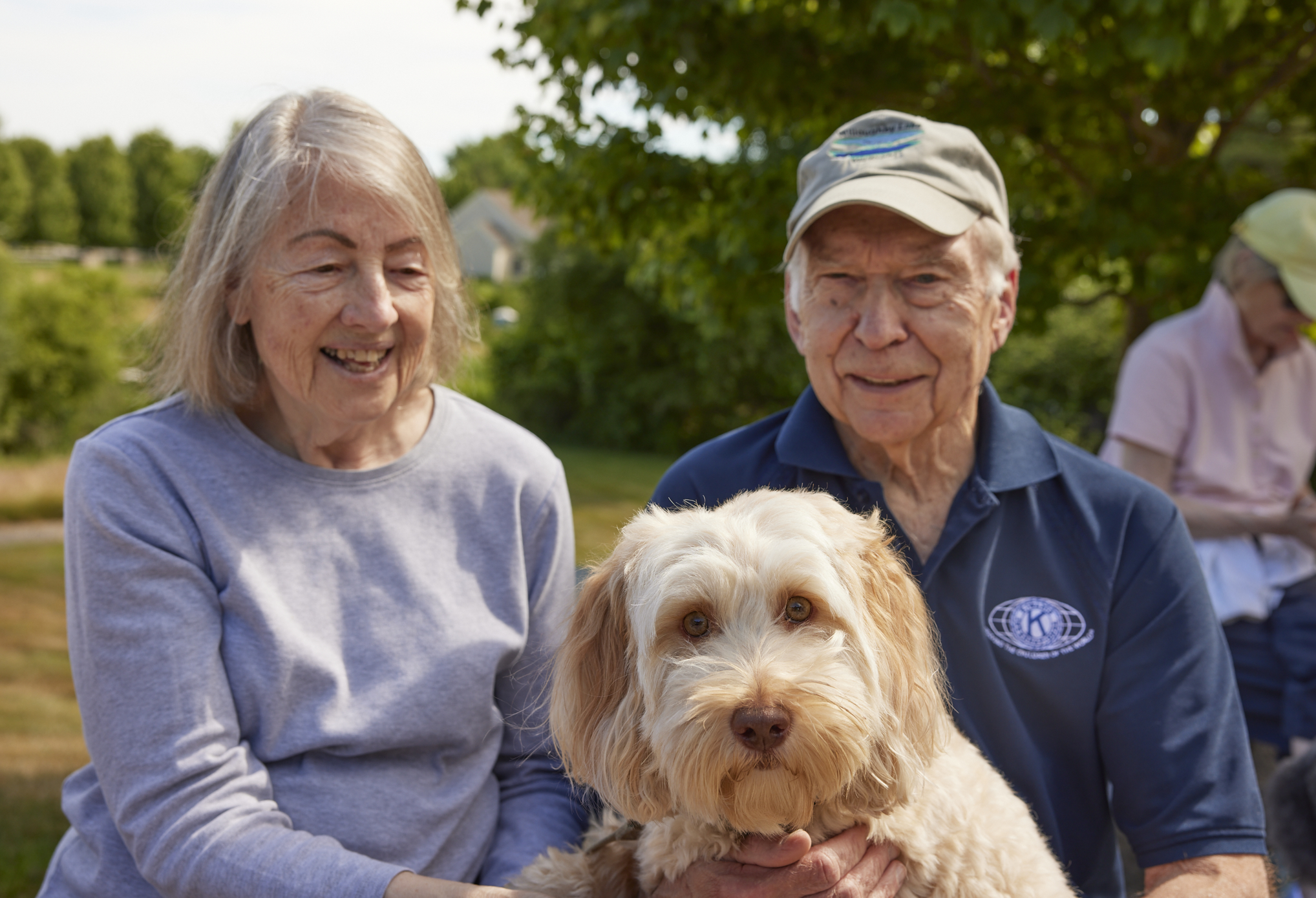 Retirement is a time to enjoy your freedom after a lifetime of planning and hard work. You've earned it! But how do you know when it's time to retire and move to an active retirement community? Whether it has always been your plan or is a relatively new idea as you've gotten closer to retiring, there are a lot of personal factors to consider when it comes to timing. Below, we take a look at active retirement living and what to consider when moving to a senior living community.
How Do You Know When It's Time to Retire?
Planning for your retirement is a natural part of getting older, but how do you know when it's the best time for you to retire? The truth of the matter is, there is no one answer: it all depends on the factors at play in your life, from health to finances. To help you understand some of your options, below are the most common retirement age groups:
Early Retirement – Between the ages of 55 through 64, before a person can withdraw their Social Security benefits. Individuals who are in a good long-term financial position or had a head start saving for retirement may look to retire early.
Normal Retirement – Around the upper 60s, when a person has had plenty of time to build up a solid financial standing but is still young enough to enjoy retirement. Medicare eligibility generally starts when you turn age 65, which can also help encourage retirement.
Delayed or Late Retirement – Typically after age 65, for any variety of reasons like a desire to have more financial security or a dedication to your profession.
5 Advantages of Moving to an Active Retirement Community Like OceanView
At OceanView, our purpose is to help you enjoy life to the fullest. There are so many benefits of moving to an active senior living community, including but not limited to the following:
1. Exterior Maintenance and Landscaping
Whether you need a fresh coat of exterior paint, landscaping or gardening, or even an unexpected house emergency, any and all home maintenance needed is taken care of by our expert team! We have maintenance personnel on call 24-hours a day. This goes for snowblowing, shoveling and sanding walkways and driveways, too!
2. Monthly Housekeeping
We offer monthly housekeeping services for any interior cleaning needed, from vacuuming and mopping to dusting and beyond. Our wonderful housekeeping staff will keep your new home clean, so you can spend your time enjoying your retirement!
3. Social Opportunities
There are so many incredible socially-focused activities and events to choose from at OceanView. Meet up with friends to enjoy locally sustainable fine dining at our historic Whipple Farmhouse, attend monthly educational luncheons, check out our weekly Tuesday movie screening in our very own Screening Room, or partake in our Golf FORE Life program, which allows residents complimentary access to three local golf courses. This is just a small sampling of the social opportunities that await at OceanView!
4. Fitness
OceanView's Fitness Department is designed to accommodate residents of all fitness levels, with a multitude of individual and group exercise classes. Our certified personal trainers, all-season heated salt water pool, and 4,000 square-foot Hager Fitness Pavilion make it easy for you to stay fit for life!
5. Our Healthcare Continuum
Should care needs arise, OceanView's Community Wellness Coordinator provides health advocacy services for a customized care plan. We offer support through every stage of retirement, from independent living to memory care, to provide peace of mind for the future for each resident.
OceanView at Falmouth
There is no exact age that's ideal for retirement – rather, it depends on your personal situation, like life goals and finances. If you are feeling like you're ready to make the move to an active retirement community, you are in the right place! 
OceanView at Falmouth can accommodate residents in all stages of retirement, offering incredible advantages for fitness, social opportunities, on-site wellness, fine dining, continued education, and a caring tight-knit community. Whatever you are looking for in your retirement years, come live them to the fullest at OceanView! Contact us today to learn more about our community or schedule a tour.
https://oceanviewrc.com/wp-content/uploads/2022/12/Dogs-David-and-Jan-Hapke-with-Sandy-e1670452406527.jpg
1389
2036
Callie Walker
https://oceanviewrc.com/wp-content/uploads/2019/10/ovlogo.png
Callie Walker
2023-01-16 19:06:12
2023-06-16 09:29:16
How to Know When It's Time to Move to an Active Retirement Community